CMS Proposes to Reduce Payments for New Drugs under Medicare Part B
In an attempt to lower drug prices, CMS released a proposed rule last week to reduce payments for new drugs under the Part B program. CMS has proposed that effective January 1, 2019, for new drugs and biologicals that are currently reimbursed utilizing the wholesale acquisition cost ("WAC") of the drug or biological plus 6 percent, will instead receive a reduced add-on payment of 3 percent. Because the change is limited to new drugs that are largely expensive, physician-administered, and infused or injected, such as chemotherapy and rheumatoid arthritis treatments, the financial impact of the proposed reduction could be significant.
Typically, Medicare pays for most Part B drugs and biologicals at a rate commensurate with the average sales price ("ASP"), plus a 6 percent add-on payment. However, in certain specified situations, WAC is substituted for ASP, largely because an ASP may not yet have been calculated. Those situations are: (1) for new drugs or biologicals during the first quarter of sales when the ASP is unavailable; (2) for single source drugs when the WAC plus 6 percent is less than the ASP plus 6 percent; and (3) where Medicare Administrative Contractors ("MACs") determine pricing for drugs which do not appear on the ASP pricing files and for new drugs.
CMS believes that WAC-based payments may result in higher payments for the same drug than the use of the ASP methodology, especially when it comes to new drugs. The ASP takes into account the discounts that are typically applied to a drug or biological, in addition to chargebacks, rebates or other reductions to price. However, as the WAC is the list price for the drug or biological, those discounts and other price reductions are not considered in the WAC. As a result, CMS theorizes that WACs do not reflect the actual market prices for drugs.
The WAC reduction in the proposed rule only applies to new drugs where the ASP is not yet available. In the other situations outlined in the existing rule, the reimbursement formula will continue to use the WAC plus a 6 percent add-on payment. Once the manufacturer has enough information to calculate and report an ASP, the standard Part B reimbursement rate of ASP plus 6 percent will become effective (except for situations where CMS has separately reduced that reimbursement rate through separate rule changes). The Medicare Processing Claims Manual will also be updated if the proposed rule is finalized to allow MACs to use a reduced reimbursement of the WAC plus 3 percent, instead of the current add-on payment of 6 percent, when the WAC is used to determine the price of new drugs. However, the proposed WAC reduction in Part B will not impact single source drugs where the payment rate is statutorily set at 6 percent. 
CMS believes that the proposed rule will help reduce copayments and out of pocket expenses of Medicare beneficiaries and help counteract the impact of increasing launch prices for new drugs and biologicals. This may only be the first of many proposals to come impacting drug reimbursement in Medicare and Medicaid. Comments to the proposed rule are due September 10, 2018.
Author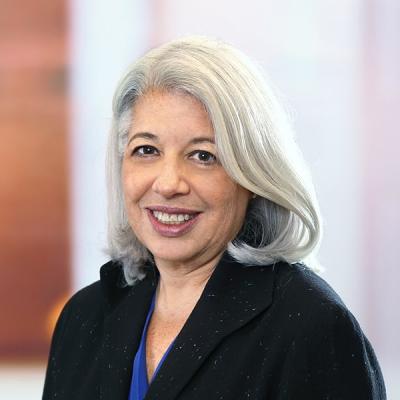 Ellyn L. Sternfield is a Mintz Special Counsel with an extensive background in government health care enforcement. She provides insight to clients with compliance concerns and helps clients facing potential state or federal investigations.