More Open Questions About Open Payments Under the Sunshine Act
Written by: Brian Dunphy and Kate Stewart
Last week, the Centers for Medicare & Medicaid Services ("CMS") clouded the process for pharmaceutical and medical device manufacturers, and group purchasing organizations ("GPOs"), to register and submit reports under the Physician Payments Sunshine Act (the "Act").  The final rule implementing the Act ("Final Rule") set a March 31, 2014 deadline for all data (covering August 2013 through December 2013) to be submitted to CMS through its Open Payments Program.  In addition, CMS guidance provided in a previous webinar had indicated that manufacturers and GPOs covered by the Act would be able to register in "early 2014" and that registration would remain open for 90 days.  The guidance, however, provided through an email announcement and on the Open Payments website, announced a delayed start of registration and explained that registration and reporting will now take place in two phases (for the first Sunshine Act reporting period only).
First, starting on February 18, 2014, manufacturers and GPOs can begin to register for "Phase 1" of reporting.  Phase 1 will run until March 31, 2014 (the date by which all reports were required under the Final Rule).  In Phase 1, applicable manufacturers and GPOs will submit corporate profile information to CMS's Enterprise Portal and will submit "aggregate 2013 payment data."
Second, beginning in May 2014 and running for at least 30 days, manufacturers and GPOs will enter "Phase 2" of the registration and reporting cycle.  During this period, they will register for the Open Payments system, submit "detailed 2013 payment data," and attest to the accuracy of the data.
Finally, after both phases are complete (noted by CMS to occur by August 1, 2014), manufacturers, physicians, and teaching hospitals will be able to review the reported data and correct any inaccuracies.
Although this announcement provides a firm start date for the registration process, the changes in the reporting process and timing leave many open questions:
Aggregate Payment Data - For the first time, CMS has added a requirement to submit aggregate payment data as part of Phase 1.  Guidance on how to submit data in Phase 1 will only be available after an entity has registered for the Open Payments Program; data templates and submission instructions will not be available on the Open Payments website.  Applicable manufacturers should therefore consider registering as soon as possible in order to obtain this guidance.

At this point, it is unclear how data will be aggregated and if there will be any opportunity for applicable manufacturers to distinguish payments made for research from other payments (a key distinction in the Final Rule)
It is also unclear how manufacturers will derive "aggregate data" and the level of effort required to generate this information.
Guidance has not been provided on whether applicable manufacturers will be able to submit any type of assumptions document along with their aggregate payment data or whether the assumptions document described in the Final Rule will only be submitted in connection with Phase 2 reporting.

Detailed Payment Data - When Phase 2 commences, entities will "enter, submit, and attest to the accuracy of detailed 2013 payment data."  Based on guidance on Data Submission available on the Open Payments website, it appears that this detailed data will be in the same format that CMS has previously described for data submissions and will use the same templates.
Physician Ownership - The guidance did not address how physician ownership will or will not be reported during Phase 1.
Enforcement – CMS's announcement included a statement that the agency will not enforce penalties for reporting non-compliance until after Phase 2 is complete.  Based on this statement, it is unclear if CMS will ever address a manufacturer's or GPO's failure to register and report its aggregate data during Phase 1 or if it will only enforce penalties for Phase 1 errors at the completion of Phase 2.  For example, CMS leaves open the question whether any discrepancies between Phase 1 "aggregate data" and Phase 2 "detailed data" will lead to penalties.
CMS will hold a webinar on this new, phased approach to reporting and will announce the date of the webinar during the week of February 10.
Author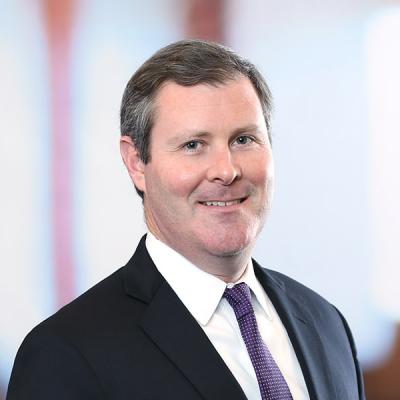 Member / Co-Chair, Health Care Enforcement Defense Practice
Brian P. Dunphy is a member of the Health Care Enforcement & Investigations Group at Mintz. He defends clients facing government investigations and whistleblower complaints regarding alleged violations of the federal False Claims Act. Brian also handles commercial health care litigation.