What Indiana's Medicaid Expansion Means For Other States
Last week, the Centers for Medicare & Medicaid Services (CMS) approved Indiana's waiver under Section 1115 of the Social Security Act to implement Medicaid expansion, making it the 29th state (including the District of Columbia) to expand Medicaid.  Indiana's program, referred to as the Healthy Indiana Plan (HIP) 2.0 will cover up to 350,000 individuals, including individuals ages 19 to 64 with annual incomes under 138 percent of the federal poverty level (FPL) beginning February 1, 2015.  Under HIP 2.0, beneficiaries will receive services through one of two benefit packages, HIP Basic or HIP Plus, based on the individuals' incomes and contributions to POWER accounts, which the State describes as types of health savings accounts.
In approving Indiana's waiver, CMS approved several provisions that have not been approved in other Medicaid expansion programs or waivers, which may entice other states to consider, or reconsider, expansion.  Specifically, CMS approved required beneficiary premium payments, which range between $1 and $27 based on income.  Beneficiaries with income above 100% FPL who fail to pay the premium following a 60 day grace period could also be penalized by being disenrolled and "locked out" of HIP 2.0 for six months.  CMS also approved a graduated co-payment reaching $25 for non-urgent use of the emergency room, which is the highest such charge approved to date.  Finally, CMS waived retroactive coverage and non-emergent medical transportation for those individuals enrolled in the HIP Plus program for the first 12 months of the program.
While approval of premiums and high emergency copayments has been criticized as eroding the safety-net provisions of the Medicaid program, CMS stopped short of approving all of Indiana's requests.  Most notably, CMS did not approve Indiana's request requiring that beneficiaries must work to receive benefits.  It also did not approve Indiana's request to waive Early and Periodic Screening Diagnosis and Treatment (EPSDT) requirements.
A number of states have resisted Medicaid expansion citing lack of beneficiary accountability within the program.  This waiver, however, indicates that CMS is willing to approve provisions that provide for beneficiary accountability through premiums and higher cost sharing.  With states like Florida, Wyoming, and Montana expected to debate Medicaid expansion this year, the flexibility provided to Indiana may be enough to entice these states to expand their Medicaid program.
* Lauren is admitted in New Jersey only and practicing under the supervision and guidance of Members of the Washington, D.C. office.
Author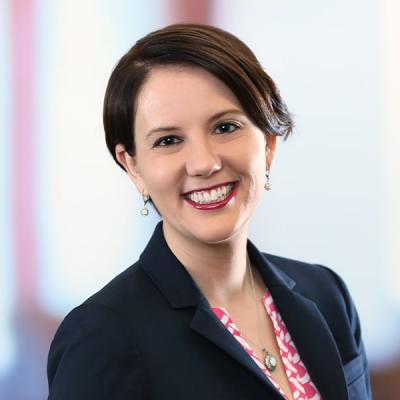 Lauren M. Moldawer is an attorney who advises pharmacies, PBMs, managed care organizations, and other payors for Mintz. She provides guidance on transactional, regulatory, and fraud and abuse matters. Lauren draws upon her experience working for the Federal Coordinated Health Care Office.