GAO Report Highlights Improper Medicare/Medicaid Payments
Despite the efforts of the Department of Health and Human Services (HHS) to combat fraud and contain costs in federal healthcare programs, Medicare's fee-for-service program (Parts A and B)  and Medicaid were two of the top three culprits for the billions reported to have been improperly paid by the federal government in fiscal year 2014.  Last week, the Government Accountability Office (GAO) published a report summarizing testimony given by the U.S. Comptroller General, Gene L. Dodaro, before the U.S. Senate Committee on the Budget (GAO Report) regarding government efficiency and effectiveness.   In this Report, the GAO revealed that for the first time in four years, the estimate of government-wide improper payments had increased significantly, rising from $105.8 billion in 2013 to almost $125 billion in benefits paid to ineligible recipients in 2014.  Nearly $78 billion of the total was accounted for by improper payments by the Medicare program ($60 billion) and the Medicaid program (nearly $17.5 billion).
The GAO reported that while the Centers for Medicare & Medicaid Services (CMS) demonstrated strong commitment to reducing improper payments, the rate of improper payments remained too high.  The Report made a number of suggestions to CMS for addressing this problem, including exercising its authority (provided under the Affordable Care Act) to strengthen provider and supplier enrollment provisions and performing certain pre-payment and post-payment claims reviews (as previously recommended by the GAO).  For example, the GAO suggested that CMS implement more robust enrollment requirements, such as requiring surety bonds for certain providers, which would make providers more likely to uphold the "promises" made at enrollment.  GAO also emphasized the need for CMS to improve pre-payment claims review and cited an example of using automated edits that can assess the quantity of services provided to a beneficiary by the same provider on the same day, which would more effectively detect fraudulent claims by preventing providers from billing for multiple claims to prevent a claim denial. The GAO also recommended that CMS adapt its systems to allow social security numbers to be removed from Medicare cards. Removal of social security numbers would make this information less accessible to others and therefore help decrease the likelihood of identity theft.
With respect to Medicaid, the GAO noted that third party liability issues remain a major problem for states and recommended that CMS better monitor and share information with states regarding these issues.  The GAO suggested that CMS strengthen states' program integrity activities by requiring audits. The reporting of key data could also help improve the accuracy of audits and payment recovery.  Finally, the Report emphasized the need for HHS to tighten spending limits on Medicaid demonstrations.  By improving the review and approval process for determining spend limits on such demonstrations, the GAO predicted that HHS could save the federal government another $21 billion over 5 years.
In the face of such a high number of improper payments and pressure to curb further growth, this Report may serve as a useful roadmap of HHS's enforcement and cost-containment priorities in the coming fiscal year.  Click here for the full report.
Author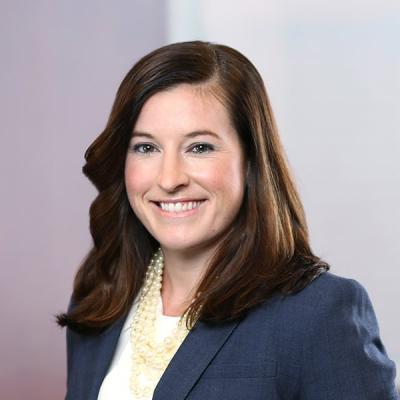 Samantha P. Kingsbury is a Mintz attorney who focuses on health care enforcement defense matters, representing clients in criminal and administrative actions. She also assists clients with internal investigations, and she has experience preparing self-disclosures and other enforcement reports.