FDA Makes More Electronic Submissions Mandatory
UPDATE:  On May 27, 2015, FDA announced that it was granting additional time for companies to begin submitting electronic postmarketing safety reports for drugs and biologics.  Although the effective date for the requirement is June 10, 2015, the Agency is delaying the compliance date until September 8, 2015 (an additional 90 days).  FDA states that it took this action in order to ensure that regulated entities have sufficient opportunity to register with and test the functionality of the Safety Reporting Portal (SRP), which has just become available.
In recent months, the FDA has been pushing forward in its efforts to require that more information from regulated industry be submitted electronically. The move to electronic submissions should create a more efficient and expeditious flow of information about drugs and medical devices from industry to the Agency. The rapid movement by the Agency in this space is being driven by a congressional mandate included in the Food and Drug Administration Safety and Innovation Act (FDASIA).
It is important to note that the shift to electronic submissions does not change the underlying requirements for when the various filings must be made or the content of those filings; it only affects the method of submission and the technical specifications for the e-filings.
This blog post outlines some of FDA's recent actions to expand the requirements for electronic submissions.  If you are a regulated entity that regularly submits adverse event reports, product applications, or promotional materials to FDA (and who doesn't?), you should ensure that you are aware of the relevant compliance dates and that you are implementing appropriate internal systems to produce and submit electronic data to the Agency.
Medical Device Reporting
Beginning August 14, 2015, device manufacturers and importers must submit their mandatory medical device reports (MDR) electronically. Device "user facilities" are not required to submit MDRs electronically but may do so voluntarily. User facilities include hospitals, ambulatory surgical facilities, nursing homes, outpatient diagnostic facilities, or outpatient treatment facilities.
Under FDA's eMDR Final Rule published last year, manufacturers and importers are required to transmit eMDR through the Electronic Submissions Gateway (ESG), which has been in place for several years, starting around the time that FDA began requiring annual drug establishment registrations and product listing information to be submitted electronically.  eMDRs may be created in one of two ways -- via eSubmitter, which is a free application that can create MDRs one at a time, or via Health Level 7 Individual Case Safety Reports, which allows the entity to create eMDRs as a batch or as individual reports straight from the entity's complaint handling system.
Users of the new eMDR system should note that FDA will automatically send three unique acknowledgments to the user (all expected within 24 hours of the submission). Acknowledgment 1 indicates receipt by the ESG.  Acknowledgment 2 indicates receipt by the Center for Devices and Radiological Health (CDRH). Acknowledgment 3 indicates a status of pass or failure into the adverse event database. The date of receipt will be the date Acknowledgment 1 is sent; however, the eMDR must be successfully loaded into the adverse event database in order for it to be considered received by the Agency.
Drug and Biologic Adverse Event Reporting
FDA will also begin requiring the electronic submission of postmarketing adverse event reports for drugs and biologics on June 10, 2015. Mandatory adverse event reports can be submitted either directly through the ESG or through the Safety Reporting Portal (SRP), which is a web-based portal.  The data elements that make up the adverse event report, or Individual Case Safety Report (ICSR), and what facts trigger a mandatory postmarketing safety report remain the same.
FDA may grant waivers on a case-by-case basis to anyone who is required to submit postmarketing safety reports electronically. The waiver request must be in writing, outline the reasons for the request, and include the products to be covered by the waiver and a proposed end date for the waiver.
Certain Human Pharmaceutical Product Applications
In addition, FDA recently published final guidance that will require electronic submissions of certain investigational new drug applications (INDs), new drug applications (NDAs), abbreviated new drug applications (ANDAs), and certain biologics license applications (BLAs). Beginning May 15, 2017, NDAs, ANDAs, and covered BLAs must be submitted to FDA in an electronic format; specifically, sponsors must use the current version of the electronic Common Technical Document (eCTD).  INDs must be submitted electronically starting May 15, 2018, although noncommercial INDs, such as investigator-sponsored INDs, are exempt from this requirement.  Further, all amendments, supplements, and reports (for example, annual reports) related to the original product application also must be provided to FDA electronically.
After obtaining a pre-assigned application number from the appropriate FDA Center, the sponsor would submit the product application through the ESG.  FDA must be able to open, process, and archive the submitted application before the official receipt date is determined – a date that is of critical importance when drug sponsors and the Agency are calculating various goal dates for regulatory action on the application.
Promotional Labeling and Advertisements
Finally, FDA recently issued a draft guidance that would require the electronic submission of promotional materials for prescription drugs by manufacturers, packers, and distributors 24 months after FDA finalizes the guidance document.  Two types of submissions will have to be submitted electronically: (1) postmarketing submissions of promotional materials, and (2) submissions of promotional materials for accelerated approval. These promotional materials also must be submitted in the eCTD format.
Author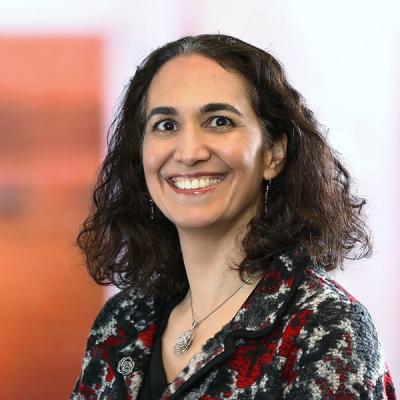 Joanne counsels global clients on the regulatory and distribution-related implications when bringing a new FDA-regulated product to market and how to ensure continued compliance after a product is commercialized.