Government Finalizes Religious Accommodation, But What About Health Plans, TPAs and PBMs?
In a set of rules published last week, the government finalized a July 2010 interim final rule ("IFR") related to coverage of certain preventive services and an August 2014 IFR regarding the definition of an eligible organization and the process by which an eligible organization can provide notice of its religious objection to the coverage of contraceptive services.
Background
The Affordable Care Act ("ACA") requires that non-grandfathered health plans cover certain preventive services at no additional cost to its members (i.e. no deductibles, coinsurance, or co-payments). The Department of Health and Human Services ("HHS") adopted guidelines developed by the Institute of Medicine ("IOM") that set out required preventive services. These guidelines require coverage of all Food and Drug Administration ("FDA")-approved contraception methods, as prescribed.
As we have been discussing, this requirement was met with protests from religious employers who believe that forcing them to offer and pay for contraceptive services violates their first amendment right to religious freedom. To address these concerns, the Department of Labor ("DOL") and HHS promulgated regulations creating an exception to the contraceptive coverage mandate for religious employers that qualify as an "eligible organization." These regulations, discussed on our blog in greater detail here, result in a system where health plans and third party administrators ("TPAs") (which include pharmacy benefit managers ("PBMs") for the purpose of this regulation), must pay for these contraceptive services and then receive reimbursement for the services more than a year later, if at all.
Religious employers, both non-profit and closely-held for-profit entities, were not satisfied with this approach and looked to the court system for relief. In response to court-issued injunctions and the much-anticipated Burwell v. Hobby Lobby case, the government issued an IFR in August 2014 that established a second mechanism for eligible organizations to take advantage of the religious exemption from providing coverage for contraceptive services and sought comments on the definition of "eligible organization." Health plans, TPAs, and PBMs remained responsible for providing or arranging separate payments for contraceptive services.
Final Rules
Now, the Internal Revenue Service ("IRS"), DOL, and HHS have finalized the August 2014 IFR and have revised the definition of "eligible organization." Previously, an eligible organization was required to self-certify that it had a religious objection to providing contraceptive services using EBSA Form 700. As expected, the final rules preserve an alternative to EBSA Form 700 and allow eligible organizations simply to notify HHS in writing of a religious objection. HHS (or DOL, as appropriate) will in turn notify the health plan, TPA, or PBM responsible for providing contraceptive services at no additional cost.
The final rules also revise the definition of "eligible organization" to include "closely held for-profit entities." The purpose of which is to "extend the religious accommodation to a for-profit entity that is not publicly traded, is majority-owned by a relatively small number of individuals, and objects to providing contraceptive coverage based on its owners' religious beliefs." Note that the definition excludes publicly traded entities from the definition of an eligible organization.
The regulation defines "closely held for-profit entity" based on the definition found in the Internal Revenue Code, though this definition allows for more flexibility. The government comments that it believes the definition of "closely held for-profit entity" includes all for-profit corporations that files lawsuits claiming violations of the Religious Freedom Restoration Act ("RFRA").
What about Health Plans, TPAs, and PBMs?
The obligations of health plans, TPAs, and PBMs to provide or arrange separate payments for contraceptive services are the same. But, Congress continues to debate access to birth control and whether oral contraceptives should be available over-the-counter ("OTC"), without a prescription. The ACA only requires coverage of contraceptive services, as prescribed. Coverage of OTC contraceptive services provided without a prescription is not required. There are reports of bipartisan support to allow OTC access for oral contraceptives. However, Republican legislation would not require insurers to pay for it, while Democratic legislators would require insurers to pay for OTC oral contraceptives, arguing that otherwise OTC access would essentially be a way around the mandated coverage.
Of course, in the absence of legislative action, FDA approval would be required for any contraceptive to be available OTC. Members of Congress are also working on this angle and have introduced legislation that would streamline the approval process. One bill goes so far as to require amendments to the ACA if the FDA approves OTC availability for oral contraceptives (i.e., to require coverage of these OTC items without any cost sharing).
Women's access to contraceptive services is a hot topic for legislators. In fact, some states are taking action to extend prescriptive authority for oral contraceptives to pharmacists. California passed a law in 2013 that allows pharmacists to prescribe, among other items, specific hormonal contraceptives for women. This law is expected to be implemented by the end of this year. In addition, earlier this month, Oregon passed a similar law that is expected to be implemented January 1, 2016. Although these state laws would preserve insurance coverage because the contraceptive would still be dispensed pursuant to a prescription, it is clear that lawmakers at many levels are focused on increasing and preserving access to contraceptive services.
Author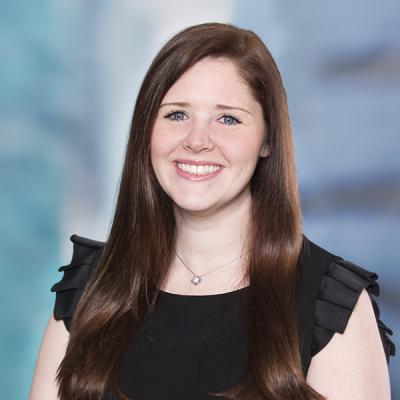 Bridgette A. Keller is a Mintz attorney who applies her experience in health system administration and ethics in health care to her health law practice. She advises health care providers, ACOs, health plans, PBMs, and laboratories on regulatory, fraud and abuse, and business planning matters.