Personalized Medicine and Alternative Payment Models
Earlier this month, my colleague Andy Shin at ML Strategies co-authored an article in the American Journal of Managed Care for a special issue of Evidence–Based Oncology, focusing on personalized medicine.
The article, Alternative Payment Models: Paving the Way of Building a Wall for Personalized Medicine?, highlighted a recent white paper published by the Personalized Medicine Coalition entitled Paying for Personalized Medicine. The authors also discuss how the industry is moving toward value-based payment through alternative payment models (APMs) and how APMs could, if implemented correctly, enhance the main goals of personalized medicine: improving care coordination and managing costs. On the other hand, without appropriate safeguards to ensure high-quality health care services, APMs could limit access to the many advances made in personalized medicine.
The article highlights the three most prominent APMs:
Accountable Care Organizations (ACOs) – The authors believe that as ACOs continue to evolve, patient-centered reforms should focus on quality improvement goals.
Episode-based or "Bundled" Payments – Here, the authors argue that bundled payments may be more useful in targeting waste and improving care coordination for treating conditions for which there are few innovative therapeutic strategies. Otherwise, bundled payments might hinder advances in personalized medicine that could dramatically changes a course of treatment.
Primary Care Medical Home (PCMH) – Medical Homes are designed to provide comprehensive, patient-centered, and coordinated care, with a focus on accessibility, quality, and safety. This model is likely to impact personalized medicine in managing the role of diagnostics and primary care in a patient's treatment planning.
Personalized medicine, though sometimes higher in cost at the outset, has the potential to improve outcomes and reduce overall costs of treatment. More targeted therapies and advanced diagnostics represent a significant amount of pipeline research and development for the biopharmaceutical industry, especially in areas like oncology. How these new diagnostics and drugs will impact a similarly changing payment system is the next biggest challenge for health care stakeholders and policymakers alike. Ultimately, personalized medicine is at the core of a truly patient-centered approach to providing health care services. From an ethics perspective, it is imperative for policymakers and industry leaders to consider how these advances in personalized medicine complement the goals of, and fit into, APMs.
Author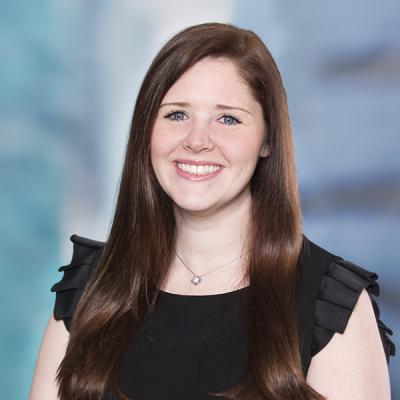 Bridgette A. Keller is a Mintz attorney who applies her experience in health system administration and ethics in health care to her health law practice. She advises health care providers, ACOs, health plans, PBMs, and laboratories on regulatory, fraud and abuse, and business planning matters.