Safety of Both Devices and Drugs Need to Be Better Tracked, FDA Hears from Oversight Bodies
FDA lacks the appropriate data to effectively conduct postmarket surveillance and safety tracking activities, according to two reports released earlier this month. First, Senator Patty Murray's Health, Education, Labor, and Pensions (HELP) Committee staff reported on systemic failures in FDA's postmarket surveillance of medical devices, relating to the lack of information being received by the Agency on device changes and adverse events. Then on January 14, the Government Accountability Office (GAO) released a report finding that FDA lacks timely, accurate, and accessible data to effectively track postmarket safety issues for prescription drugs.
FDA needs to move beyond a "passive postmarket surveillance system" for devices.
Although the Senate HELP Committee report focused on the superbug outbreaks linked to closed-channel duodenoscopes, the authors saw FDA's inability to quickly detect and react to the safety issues presented by those devices as an example of the Agency's need for a more active postmarket safety system to oversee all medical devices.
With slow and incomplete reporting from manufacturers as well as hospitals to alert FDA to medical device safety issues, and the lack of connected data when multiple reports are filed on similar devices, FDA's "passive postmarket surveillance system" failed to timely alert the public and address patient safety issues posed by duodenoscopes on the market. Even after providers linked infections to the devices and manufacturers learned that there were issues with disinfecting the scopes, the reporting among hospitals, manufacturers and FDA was slow, incomplete and informal. Further, when FDA started looking into the safety risks associates with these scopes, it did not immediately alert the public or hospitals that it was investigating a potential issue, because it had not clearly linked the infections to the devices or ruled out more innocuous mishandling issues.
Senator Murray's staff has recommended a number of steps to strengthen FDA's postmarket device surveillance system. Some of the recommendations include:
Require unique device identifiers (UDIs) on insurance claims
Fund a National Medical Device Evaluation System for FDA to actively monitor medical devices
Update FDA guidance for obtaining 510(k) clearance for modified medical devices
Make medical device adverse event reporting a Medicare Condition of Participation
The report also suggests that FDA quickly implement its new draft guidance to notify health care providers of patient safety issues that may be posed by a medical device. But these proposed guidelines on "emerging signals" of a device safety issue have generated considerable controversy among stakeholders and fears that device manufacturers will be sued for perceived product defects at a much earlier stage in a safety investigation, so it remains to be seen how the Agency will address those criticisms while also responding to the serious patient safety concerns highlighted by the HELP Committee report.
FDA lacks data to effectively track postmarket safety issues for drugs.
In addition to its device woes, FDA was blasted by the GAO for gaps in the Agency's drug safety tracking system and requirements for postmarket studies, which are meant to help FDA ensure the continued safety of approved prescription drugs. These postmarket safety data-tracking issues are of greater concern to the GAO in light of FDA's increasing use of accelerated pathways to drug approval. The speedier processes typically involve fewer clinical trials before approval, so FDA often depends on additional postmarket studies to assure the drugs' continued safety.
GAO found that FDA's data on tracked safety issues was often incomplete and inaccurate, with delays in data entry by Agency personnel. In response, FDA officials "acknowledged that staff were not following [the Center for Drugs's] policies and procedures for tracking and documenting potential safety issues, but…given the high workload of its review staff it had prioritized identifying, assessing, and addressing potential safety issues over administrative tracking."
In addition, after the data are entered, they are not stored in a way that it can be easily accessed and analyzed for safety trends, or in a way that makes it possible to efficiently confirm the status of a required postmarket study, GAO reported. These data access issues have also delayed the FDA's statutorily required reporting to the public regarding potential safety concerns related to approved drugs.
The GAO pointed out that other agencies have found problems with FDA's monitoring of prescription drug postmarket studies in the past. The HHS Office of Inspector General and GAO each concluded that FDA had failed to effectively monitor postmarket studies in 2006 and 2009, respectively. And in 2008, a contractor brought in to address the "backlog" of postmarket studies found over 500 final reports that were awaiting review by FDA, including some for drugs that had received accelerated approval and needed postapproval studies to confirm their safety and effectiveness.
HHS acknowledged FDA's troubles in tracking these types of postmarket data and commented to GAO that FDA is moving to address its internal data challenges. But the Department, FDA's parent organization, also noted that there are other methods by which FDA tracks and monitors safety issues, in light of its limited resources.  We will continue to report on any legislative or other fallout from these two recent high-profile reprimands of the Agency's postmarket safety efforts and systems for drugs and devices.
Authors
Joanne counsels global clients on the regulatory and distribution-related implications when bringing a new FDA-regulated product to market and how to ensure continued compliance after a product is commercialized.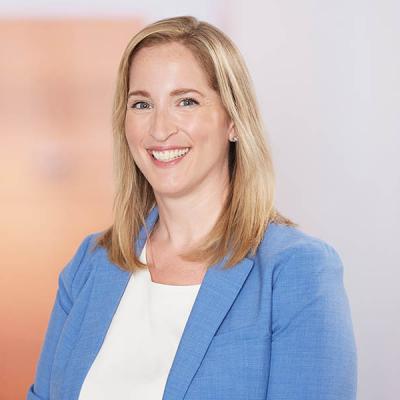 Rachel Irving Pitts is an Associate at Mintz. Her practice involves transactional and regulatory matters, including mergers and acquisitions, regulatory compliance review, telemedicine issues, and provider and service contracting matters. Rachel's clients include health care providers and payors.