FDA Releases Draft Guidance for 3D Printed Medical Devices
On May 10, 2016, FDA released its first draft guidance for medical device manufacturers who are using additive manufacturing (AM), commonly referred to as 3D printing. The draft guidance, entitled "Technical Considerations for Additive Manufactured Devices," was informed by a public workshop on 3D printed devices that FDA hosted back in October 2014, as well as the Agency's experience with several dozen 3D printed devices that have already gone through its premarket review process.
In the broadest sense, AM is a process that uses computers to build complex three-dimensional objects by successively depositing two-dimensional layers of material that are then synthesized to form the final three-dimensional object. As FDA points out, the process "allows device manufacturers to rapidly alter designs without the need for retooling and to create complex devices built as a single piece." The AM process is particularly appealing in the medical device field, where it can be used to create anatomically-matched devices by using a patient's own medical imaging. This type of 3D printing also allows for the creation of structures and surfaces that are either impossible or impracticable to create using traditional manufacturing approaches.
The new document represents FDA's initial thoughts on the emerging field of AM technology as it relates to medical devices, and the Agency points out that its recommendations may change as additional information becomes available, meaning this is a so-called "leap frog" guidance. The guidance is also limited in scope: it does not address the incorporation of biological, cellular, or tissue-based products in the AM process which, as the Agency notes, may require additional regulatory and manufacturing process considerations and/or different regulatory pathways. The Agency also clarifies that point-of-care device manufacturing -- that is, the manufacturing of a device in a hospital or in doctor's offices rather than at a manufacturing facility -- may raise additional technical considerations.
Specifically, the draft guidance addresses two aspects of medical devices manufactured using different AM technologies: (1) designing and manufacturing the devices, and (2) testing the devices.
Design and Manufacturing Considerations
FDA first provides guidance on the technical considerations that should be addressed when fulfilling the Quality System (QS) requirements that apply to all medical devices, such as design controls, material controls, and software validation.  Developing these procedures is especially challenging in the AM context due to the various AM technologies that are available to manufacturers, each of which builds the finished device using different starting materials (e.g., powders, liquids) as well as different synthesizing methods (e.g., melting, laser curing). Consequently, the Agency's preliminary guidance on 3D printing underscores the importance of clearly identifying each step in the printing process. It also recommends that manufacturers establish a production flow diagram that identifies all critical steps involved in the manufacturing process of a final device, as well as high-level summaries of each critical manufacturing process step to help fully characterize the variables at each process step.
The Agency's guidance also addresses the different considerations facing manufacturers that use AM to develop patient-matched devices as opposed to standard-sized devices.  To create patient-matched devices, FDA notes, manufacturers often use software that can customize the device's design based on anatomical measurements taken from the patient's medical imaging data, including MRI and CT scans. The Agency thus recommends, among other things, that the design manipulation software used in this process include internal checks that prevent users from exceeding pre-established device specifications.
Device Testing
FDA's draft guidance next discusses certain issues that manufacturers should address when preparing premarket submissions for their AM devices. The Agency provides specific recommendations for the type of information that should be submitted and it also notes that the information will vary depending on the intended use of the device, its risk profile, and its regulatory classification – not to mention on the type of AM technology being used.  Finally, the document contains recommendations for performing and reporting mechanical testing of the devices, characterizing the AM materials used, and cleaning and sterilizing AM devices, along with some additional labeling considerations that may apply to devices manufactured using AM technology.
Comments
Like its recent guidance on medical device cybersecurity, FDA's guidance in the AM space is another example of its laudable commitment to try to address cutting-edge issues that are rapidly shaping the medical device industry. However, the guidance fails to answer important questions that manufacturers will certainly face, and of course as preliminary "thoughts" from the Agency, many thorny legal and regulatory issues remain unclear.  As noted above, the guidance does not address point-of-care applications of AM and, therefore, it leaves unanswered the question of whether a hospital or clinic using AM will be considered a manufacturer that is subject to FDA's regulatory oversight. The Agency also fails to provide guidance on when manufacturers with previously cleared AM devices will need to submit new premarket 510(k) applications. This question is particularly salient in the context of AM due to a manufacturer's unique ability to tweak aspects of the manufacturing process, including the starting materials and specific synthesizing procedures. These and other questions will hopefully be addressed in follow-up guidance to these initial suggestions from FDA.
Stakeholders and other interested parties have until August 8, 2016 to submit comments to the Agency on this AM draft guidance document (via Docket FDA-2016-D-1210).
Author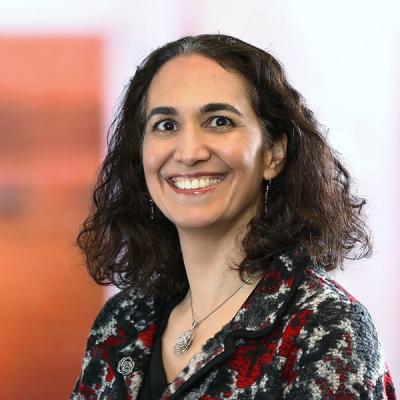 Joanne counsels global clients on the regulatory and distribution-related implications when bringing a new FDA-regulated product to market and how to ensure continued compliance after a product is commercialized.