Delays in 340B Mega-Guidance and a Recap of the Latest 340B Updates
Thus far, 2016 has been a relatively quiet year for the 340B program at the federal level. Neither Congress nor the Health Resource and Service Administration (HRSA) has shown an appetite to take on the issues plaguing the program. In fact, late last month, the Department of Health and Human Services indicated that the program is likely to remain in its status quo until at least the end of the year.  In its regulatory agenda released May 2015, HRSA stated it will delay the release of its final 340B Program Omnibus Guidance to the end of 2016.  HRSA also indicated it will delay its 340B manufacturer civil monetary penalty rule and proposed administrative dispute resolution rule.
Although HRSA has not provided any further information for the reason of the delay, it does not come as a surprise.  When the D.C. District Court invalidated HRSA's orphan drug "interpretive" rule in October 2015, we hypothesized that this may call into question HRSA's willingness to proceed on the Proposed Guidance.  The fact is, a number of the provisions in the Proposed Guidance impose duties in the name of compliance that go beyond statutory requirements, and under the Court's decision, such provisions may be unenforceable.  This delay may be the first step in HRSA's decision to eventually pull the Proposed Guidance and spare itself the attacks.
Although we have not seen action by either Congress or HRSA, the 340B program has been at the center of some controversy.   In January 2016, MedPac voted to recommend reducing the Medicare payment rates for 340B hospitals' separately payable Part B drugs by 10 percent and using the savings for Medicare beneficiaries and the uncompensated care pool.  This recommendation was released in the March 2016 MedPac Report of Congress and resulted in pushback from hospitals and hospital associations that raised concerns with the overall policy of charging 340B hospitals less than other hospitals.
The program received support in February 2016, in the form of a letter signed by over 4,700 physicians requesting Congress not to shrink or limit the program.  The letter, likely in response to MedPac's January vote to recommend cutting the program, focused on the benefits the program brings safety-net hospitals.
We'll continue to track updates to 340B program in the months to come.
Author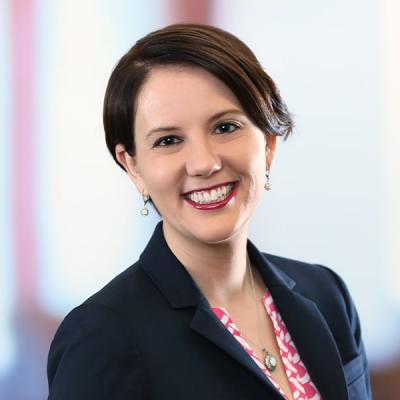 Lauren M. Moldawer is an attorney who advises pharmacies, PBMs, managed care organizations, and other payors for Mintz. She provides guidance on transactional, regulatory, and fraud and abuse matters. Lauren draws upon her experience working for the Federal Coordinated Health Care Office.