Cures Act Affirms Drug Companies' Ability to Discuss Certain Information with Payors
Since congressional enactment and presidential signing of the Cures Act into law earlier this month, we have been blogging on discrete regulatory and clinical areas affected by its provisions (see here and here).  One small, but by no means insignificant, change is the Cures Act's explicit recognition that drug and biologic manufacturers should have the ability to promote their products to payors and health plans through well-developed "health care economic information."
As we speculated recently after FDA's November public hearing on off-label communications, the low-hanging fruit to allow certain information to be shared with these sophisticated audiences has been harvested first.  However, this change came in the form of specific amendments to the Food, Drug, and Cosmetic Act rather than by discretionary actions taken by FDA.  Since the late 1990s, existing law has included a statutory definition of health care economic information (HCEI).  Theoretically, manufacturers could talk about HCEI with formulary committees, but FDA had not implemented any guidance on the issue.  As such, companies generally did not rely this authority for any off-label communications about products.
The Cures Act amends that existing definition to accomplish several things, with the aim of loosening the restrictions on drug and biologic manufacturers' communications to specific audiences.  These amendments to Section 502(a) of the Food, Drug, and Cosmetic Act:
Expand HCEI from being only "any analysis that identifies, measures, or compares the economic consequences, including the cost of the represented health outcomes, of the use of a drug to the use of another drug, to another health care intervention, or to no intervention" to a much broader construction that also includes the "clinical data, inputs, clinical or other assumptions, methods, results, and other components" of such an analysis.
Permit drug companies to provide HCEI to payors, in addition to formulary committees and similar entities, as long as that recipient has "knowledge and expertise in the area of health care economic analysis" and it is "carrying out its responsibilities for the selection of drugs for coverage or reimbursement."
Allow HCEI to be merely "related to" an FDA-approved indication for the drug product, instead of more strictly "directly related to" an approved indication. In addition, the new language created by the Cures Act requires a "conspicuous and prominent statement" that describes any material differences between HCEI and the product in question's approved labeling.
Do not authorize the dissemination of information that is purely about an unapproved indication for the drug or biologic. The inclusion of this statement appears to be an explicit rejection of manufacturers' interest in discussing pipeline products with payors prior to their marketing approval by FDA.
The Cures Act language also retains the requirement that any HCEI provided to an authorized recipient must be based on "competent and reliable scientific evidence," without any new explanation of what Congress intends that standard to be.
So although manufacturers can now develop programs for sharing important HCEI-related information with payors and formulary committees – such as a comparison of clinical outcomes between two approved therapies for the same indication, epidemiological study data, or analyses of the effectiveness of certain interventions – they may still look to FDA for guidance on what "competent and reliable scientific evidence" would pass muster under this new framework.  And as we know, such "guidance" may not be labeled as such, but may instead come to us in the form of Agency enforcement actions as the future of drug companies' HCEI programs take shape.
Author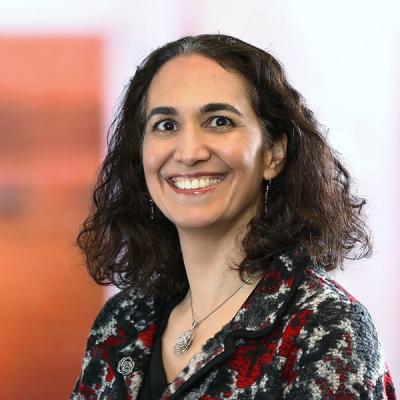 Joanne counsels global clients on the regulatory and distribution-related implications when bringing a new FDA-regulated product to market and how to ensure continued compliance after a product is commercialized.