SCOTUS Ruling Gives a Boost to Biosimilars; FDA Continues to Advance Products Through AdComs
On a sweltering hot D.C. morning, those of us anxiously awaiting the Supreme Court's opinion in its first case involving biosimilar biological products finally exhaled. The June 12, 2017 opinion followed the parties' oral arguments on the last day of the Court's October 2016 Term, as we previously reported. With respect to both of the significant issues presented, the Justices unanimously reversed the Federal Circuit Court of Appeals split opinion and remanded for further consideration of questions related to State law.
Although our intellectual property colleagues have separately analyzed the "Patent Dance" implications of the Court's decision in Amgen v. Sandoz (see here), the second issue presented in the case related to the proper interpretation of the 180-day notice provision of the Biologics Price Competition and Innovation Act ("BPCIA"). The Federal Circuit had held that such notice by the biosimilar applicant can only be provided to the reference product sponsor after FDA licenses (i.e., approves) the biosimilar application. 
Justice Thomas, writing for the full bench of nine justices, overturned that prior interpretation by focusing on a plain reading of the BPCIA's text. He stated that the provision in question "contains a single timing requirement," although the court below "interpreted it to impose two timing requirements: The applicant must provide notice after the FDA licenses the biosimilar and at least 180 days prior to marketing its biosimilar." Justice Thomas explained that if Congress had intended two timing requirements to be imposed on biosimilar applicants, it would have said so expressly (as it clearly knows how to do based on the construction of other sections in the BPCIA).
The Court's ruling is a win for biosimilar applicants, who argued that forcing the 180-day notice to be provided after FDA's final decision resulted in an unintended period of additional market exclusivity for the reference product sponsor. Going forward, it will be interesting to see whether FDA offers industry some sort of guidance on the most appropriate time to provide this mandatory notice. From a public policy standpoint, there is not much benefit to a "notice of commercial marketing" being received at or around the time that a new biosimilar application is filed, because FDA may find deficiencies with the application, and the time frame for licensure cannot be ascertained by any of the parties at that early stage.  Whether biosimilar applicants take a more practical approach to the notice requirement remains to be seen, but from the Court's opinion, they would not be in violation of the BPCIA even with such an early-stage notice to the reference product sponsor.
While we've been awaiting this critical SCOTUS ruling, we have also been monitoring biosimilar-related developments at FDA. Since our last update on April 19, 2017, FDA has:
approved a second biosimilar of the reference product Remicade® (infliximab);
convened a meeting of its oncology advisory committee, which voted in favor of approving the first biosimilar of the reference product Epogen®/Procrit® (epoetin alfa); and
announced that the same oncology advisory committee will be meeting on July 13, 2017, to consider applications for the first biosimilars of two different reference products, Herceptin® (trastuzumab) and Avastin® (bevacizumab).
An updated version of our Status of Biosimilars Chart reflecting these developments is available here.
Finally, with all 2017 State legislative sessions having been recently completed, we are currently refreshing our chart of State Biosimilar Substitution Laws. Stay tuned for another post on new or amended pharmacy substitution requirements for biosimilars in the next few days!
Author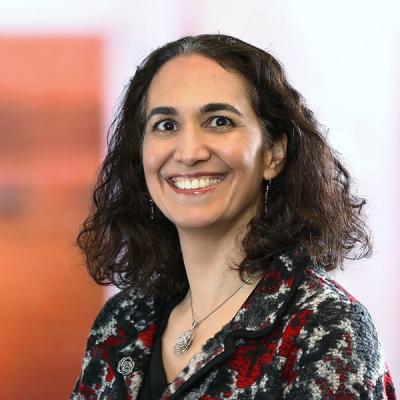 Joanne counsels global clients on the regulatory and distribution-related implications when bringing a new FDA-regulated product to market and how to ensure continued compliance after a product is commercialized.