FDA Stays in the Spotlight with Drug Pricing Moves, but Could Be Facing Risk as UFA Bill Loses Attention
It appears that - at least for now - the U.S. Food and Drug Administration (FDA) is serving as the public face of the executive branch's efforts to tackle the increasingly contentious debate about prescription drug prices. As we previously reported, following a May 25, 2017 budget hearing, FDA Commissioner Scott Gottlieb has made increased competition in the drug marketplace a high policy priority for the Agency. To that end, we have recently seen concrete steps being taken to advance Dr. Gottlieb's multi-pronged "Drug Competition Action Plan."
First, on June 27, 2017, the Agency issued a revised procedure for the Office of Generic Drugs, the "Prioritization of Review of Original ANDAs, Amendments, and Supplements" (MAPP 5240.3). The internal procedure now allows the first 3 generic drug applications for a particular reference product (known as Abbreviated New Drug Applications or ANDAs) to receive priority review. The existing policy had been that such expedited, priority review was available only to the first ANDA to be submitted for a reference drug product. As the Agency noted in a same-day announcement, it "revised this policy based on data that indicates consumers see significant price reduction when there are at least three FDA-approved generics available." Under the GDUFA II agreement negotiated with industry, priority-assigned ANDAs would receive an 8-month review deadline, while standard applications would receive a 10-month review deadline.
Second, in order to support its 8-month ANDA priority review commitment, the Agency released a draft guidance related to Pre-Submission Facility Correspondence. The draft guidance explains that detailed information about the manufacturing facility (or facilities) for a proposed generic drug product should be filed 2 months before the ANDA is expected to be submitted. That pre-submission information would permit FDA to make initial assessments about the facilities, such as determining whether they need to be inspected and scheduling foreign inspections in a more timely manner, which would then speed up the review of the ANDA itself and make it more likely that priority user fee goals can be met.
Third, also on June 27th, FDA published its first iteration of a "List of Off-Patent, Off-Exclusivity Drugs without an Approved Generic," aimed at increasing transparency and potentially spurring new generic drug development. The list is expected to be updated every 6 months, and although it was compiled based on already-public information from FDA's Orange Book, the existence of a single list surely could be more convenient for many companies. In addition, the list is split into two sections: drug products "for which FDA could immediately accept an ANDA without prior discussion" and "drug products involving potential legal, regulatory, or scientific issues which should be addressed with the Agency prior to submission of an ANDA." The distinction between these two buckets of drugs without generic competition will be important for smaller companies who may review the list with an eye to developing new generic products. But it's unclear whether this new compilation will necessarily spur brand new investments in the generic drug industry.
Last, although certainly not least, the Agency is convening a public meeting on July 18, 2017 to solicit input on "how best to preserve the balance Congress intended to strike in the Hatch-Waxman Amendments between encouraging innovation in drug development and accelerating the availability to the public of lower cost alternatives to innovator drugs." The public meeting was announced by Dr. Gottlieb in a FDA Voice Blog post outlining the Drug Competition Action Plan, and the meeting webpage (available here) provides a link to the formal notice that lists several questions related to generic drug development on which the Agency seeks feedback. The event is likely to attract high-level policymakers from diverse sectors of the pharmaceutical economy, and hopefully FDA will make time to hear from all those diverse viewpoints.
Readers who have been following Dr. Gottlieb's position on drug competition and FDA's role in the supply chain may also be aware that he's articulated a goal of clearing out the entire backlog of generic drug applications. And there are additional actions that the Agency expects to roll out as part of the Drug Competition Action Plan, separate and apart from any initiatives they may develop following the July 18th public meeting and its review of stakeholder comments submitted in response to the meeting notice (which will be due by September 18, 2017). However, at the same time, FDA is facing crunch time for Congress to pass the FDA Reauthorization Act (FDARA) in order to re-up the Agency's four major user fee programs (prescription drugs, generic drugs, biosimilars, and medical devices).
With a critical end-of-July deadline looming, and House and Senate committee-passed versions of FDARA still needing to be reconciled and voted on in both chambers, there is a lot of work left to be done. There are very few work days left before Congress breaks for a month-long August recess (13 days for the House and 15 days for the Senate). So it remains to be seen whether any of these recent changes under the Drug Competition Action Plan could be shelved if GDUFA II is not passed and FDA does not continue to have authorization to collect user fees from generic drug applicants.
Author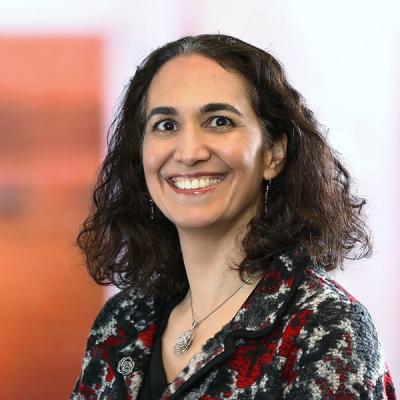 Joanne counsels global clients on the regulatory and distribution-related implications when bringing a new FDA-regulated product to market and how to ensure continued compliance after a product is commercialized.