FTC Comments on New Medicare Rule in Support of Expanded Telehealth Services
On May 29th, the Federal Trade Commission (FTC) submitted a comment to the Centers for Medicare & Medicaid Services (CMS) in support of reducing reimbursement requirements for telehealth services. CMS accepted public comments for its new Interim Final Rule published on April 6, 2020, 85 FR 19230, which changes the Medicare payment regulations to allow for more flexible Medicare service options in response to the COVID-19 pandemic. In addition to supporting CMS's new Interim Final Rule, FTC's comment recommends permanent measures and further steps to take. The comment offers a valuable insight into the Commission's stance on telemedicine in relation to health care competition.
FTC Supports Expanding Scope of Telehealth Services Eligible for Medicare Reimbursement
As we've previously discussed on the blog, the Medicare program normally only reimburses for limited telehealth services rendered to patients located at certain health care facilities in rural areas. One of the major changes of CMS's interim rule is that it allows for Medicare reimbursement of telehealth services provided to patients at any location, including their home. FTC suggested the change should last beyond the duration of the current public health emergency and urged CMS to consider a permanent rule. According to FTC, the normal "originating site" geographic requirement for telehealth reimbursement limits new entrants in the health care market.
CMS's interim rule also authorizes more than 80 types of telehealth services not previously covered for reimbursement. These services include emergency visits, initial nursing facility and discharge visits, intensive care unit services, and home visits. Although the interim rule only addresses telehealth services provided by certain authorized health providers, CMS issued a May 15th waiver pursuant to its authority under the CARES Act, which broadens the scope of permissible telehealth providers, allowing reimbursement for telehealth physical therapists, occupational therapists, and all professionals eligible to bill Medicare. FTC's comment supported this expanded scope of telehealth services and recommended that CMS consider making these changes permanent after further research of the interim rule's impact.
Additionally, FTC recommended that CMS remove altogether its "direct supervision" requirement for advanced practice registered nurses (APRNs) and physician assistants (PAs). The ordinary regime only allows reimbursement for work by APRNs and PAs when performed under the direct supervision of an authorized physician. CMS's interim rule allows for remote telecommunication supervision; however,  FTC believes requiring direct physician supervision at all is "a vestige of a time when advanced practice registered nursing and physician assisting were nascent professions." This comment builds on the Commission's prior recommendations offered in its 2014 policy paper assessing the competitive impact of state APRN licensing requirements.
Other FTC Efforts in Support of Telehealth Services
This is not the first time that FTC has weighed in on telehealth/telemedicine services. In 2004, the Commission co-authored a report with the Department of Justice on health care competition writ large, which recommended uniform licensing requirements and fewer state restrictions for telehealth services. This point was recently reiterated in the FTC's 2018 policy report on occupational license portability.
The FTC's comment also noted several recent specific efforts that the agency has taken in support of telehealth services. In 2016, the agency sent three separate letters to occupational licensing boards in Delaware arguing for fewer regulations of telemedicine practice. The agency recently sent a letter to the Washington state legislature regarding a law that would restrict telehealth eye care and a letter to the Department of Veterans' Affairs (VA) in support of telehealth services for VA beneficiaries. In 2017, the Commission opened an antitrust investigation against the Texas Medical Board for the board's restrictions on telehealth providers, ultimately closing the case after the Texas legislature passed a statute overriding the board's rules.
Conclusion
FTC's comment cements the agency's support of telehealth services as a vehicle to increase health care competition. The common message of the Commission's various efforts is that telehealth regulations that aren't medically necessary reduce the pool of available health practitioners and limit the overall provision of health services.  Conversely, telehealth services increase health care competition, and more health care competition tends to reduce costs, improve quality, and promote innovation and access to care.
Authors Evan Moore
Evan Moore is a Legal Intern with the Antitrust section at Mintz.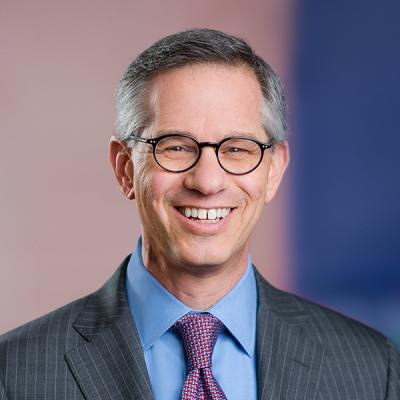 Member / Co-chair, Antitrust Practice
Joseph M. Miller is Co-chair of Mintz's Antitrust Practice. He draws on in-house, law firm, and government experience to advise clients on transactions, government investigations, and merger reviews.