New CPSC Proposal Would Reverse 39 Year Precedent by Making Voluntary Recall Agreements Legally Binding on Companies
Since the inception of the U.S. Consumer Product Safety Commission (CPSC), voluntary recall agreements between the agency and companies conducting a recall (commonly referred to as "corrective action plans") have not been legally binding on the company conducting the recall. At the November 13, 2013 meeting of the CPSC, Vice-Chairman (and soon to be Acting Chairman) Bob Adler offered a substitute amendment to the "voluntary recall notice" rule proposal that, among other changes, included a provision making every corrective action plan agreed to as part of a voluntary recall legally binding. He stated that making corrective action plans legally binding would allow the agency to enforce the agreements, presumably by going to court to seek "specific performance" should the CPSC believe a company is not fulfilling the terms of a recall.
Adler described the amendment as only a "tweak." He also dismissed concerns that there are not many examples of companies that do not fulfill their obligations under a corrective action plan by stating that one time is too many and there was at least one recent example he could think of where it occurred. Commissioner Marietta Robinson and Vice-Chairman Adler both stated that concerns about the change slowing down the recall process due to additional involvement of lawyers were overstated because lawyers are already involved in negotiating corrective action plans with the agency. Chairman Inez Tenenbaum also supported the amendment and emphasized that the Commission did not even need to seek public comment on an interpretive rule but is doing so here.
The Commission approved the substitute amendment including this new provision by a 3-1 vote with Chairman Tenenbaum, Vice-Chairman Adler, and Commissioner Robinson voting in favor of its inclusion. Commissioner Ann Marie Buerkle voted against the amendment, stating that the current voluntary recall system is working fine and CPSC's Office of Compliance already has the tools it needs to deal with any companies that might stray from their corrective action plan. Commissioner Buerkle also offered her own amendment that, among other changes, would have sought comments from stakeholders on the need to make corrective action plans legally binding prior to formally inserting such a provision into the rulemaking. Commissioner Buerkle's amendment was voted down by a 3-1 majority.
Although the underlying compliance and enforcement reasons for this amendment were not discussed publicly at the meeting, the agency will presumably receive much public comment on this issue and have to respond to those comments publicly in the final rulemaking. In fact, when we briefly looked back at the history of the regulation, we found the Commission addressed the issue of its ability to enforce corrective action plans during the Carter administration as part of its original 1978 rulemaking and came to a much different result.
In responding to a commenter who suggested "the Commission should never accept corrective action plans but should always seek consent decrees and issue orders," the Commission stated:
The Commission disagrees. The Commission has found during the past 4 years that corrective action plans are, for the most part, efficient and effective methods of dealing with potential hazards. By offering and accepting a corrective action plan, the subject firm and the Commission save considerable time and effort that would otherwise be devoted to negotiating the more complex details of and competing the paperwork necessary for a consent order agreement. As a result, the hazard is remedied faster, and the consumer is protected earlier. In addition, the Commission has found that most companies fulfill their obligations under the corrective action plans. For those few subject firms which do not satisfy their corrective action plan obligations, the Commission has two options under the final regulation: a consent order agreement or commencement of adjudicative proceedings.

The Commission believes that the current system provides it with more flexibility in dealing with the many different kinds of hazard situations that arise under Section 15 of the CPSA. The Commission believes that corrective action plans provide a fast and economical solution to potentially serious hazard situations and, in most cases, that the positive aspects of this procedure far outweigh the need to obtain legally enforceable consent order agreements.
This rulemaking was originally intended to "establish guidelines for uniform information to be included in voluntary recall notices." When the briefing package came to the Commission, a provision regarding the agency's imposition of compliance programs as a component of a voluntary corrective action plan was added to the rulemaking (previously discussed by us here and here). While that issue was expected to be controversial on its own, most of the discussion at the hearing focused on making corrective action plans legally binding.
What started out as a rule to outline the contents of notices announcing a voluntary recall has now evolved into an overhaul of the way the agency conducts voluntary recalls. Companies that have already or might one day need to conduct a voluntary recall should pay close attention to all three major components of what has become a very important CPSC rulemaking.
Author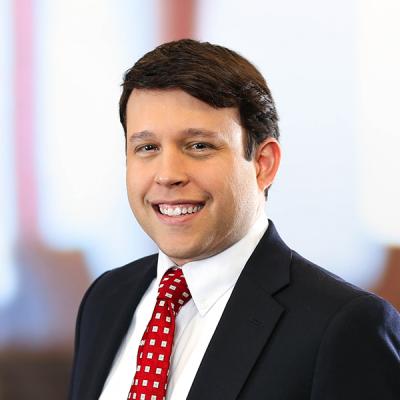 Member / Chair, Consumer Product Safety
Matthew R. Howsare is a prominent consumer product safety lawyer at Mintz. He advises manufacturers, retailers, importers, distributors, trade associations, and test laboratories on compliance, regulatory enforcement, recalls, and other product safety issues.