The Fitbit Recall: Is a "One Size Fits All" Approach the Most Effective Way to Remedy Potential Hazards?
Last week, the U.S. Consumer Product Safety Commission (CPSC) issued a voluntary recall notice for the popular wireless, activity-tracking wristband Fitbit Force.  Fitbit's wristband allows consumers to monitor and measure certain personal fitness activities such as sleep habits and the number of steps one takes in a day.  But, according to the CPSC's press release, a very small percentage of users of the Fitbit Force wristband can develop "allergic reactions to the stainless steel casing, materials used in the strap, or adhesives used to assemble the product, resulting in redness, rashes or blistering where the skin has been in contact with the tracker."
In this case, all users of the popular wristband have been instructed to stop using the product immediately and seek a refund from Fitbit even if they have not experienced an allergic reaction (the Fitbit Force wristband is sold at retail for approximately $130).  However, as San Francisco's local ABC News reported just this week, a "stop use and return the product" remedy without exception or nuance can have unintended consequences and result in a public backlash.  Many users who have not experienced an allergic reaction to the Fitbit did not understand why they were being asked to give up the product – and many refuse to do so.
The ABC News report quoted consumer reactions to the recall, including Fitbit users who do not plan on seeking a refund and responded to the CPSC instruction to stop using the product and return it by saying: 
You'll have to come fight me for it and pry it off my arm.
Keeping mine. Will send it back if my arms fall off.
The recall notice indicates that out of over 1 million units sold in the U.S. and Canada since October 2013, there were approximately 10,000 reports of such rashes and/or blistering – approximately one percent of users.  Fitbit, of course, is entitled to take whatever action it deems appropriate, including a full scale consumer recall.  Now, however, because it was part of a CPSC recall, sale (or re-sale) of the Fitbit Force wristband by anyone, including consumers, is illegal.
As evidenced by the strong reaction from many Fitbit wristband users, a "one size fits all approach" to remedy an alleged product hazard that affects only one percent of users could be another example of a recall that contributes to 'recall fatigue' among the general public.  Importantly, we know of nothing in the Consumer Product Safety Act ("CPSA") that mandates the Commission to follow this approach in conducting a voluntary corrective action.
Corrective action plans that do not take into account the nature of the product and/or risk of harm to ninety-nine percent of a product's users do not always serve the interests of those consumers. As we've seen here, some may even harbor feelings of resentment about CPSC's instruction to stop using the product because they are devout users and not among the one-percent of those who have developed an allergic reaction.
Notably, earlier in the year, Fitbit offered a refund to any of its customers who were concerned or had a problem with the wristband prior to the joint recall announcement with the CPSC.  Perhaps that solution was not acceptable to the agency. Now, instead of leaving it to consumers to decide whether to continue using the product, all of Fitbit's customers are being instructed to stop using the popular wristband and send it back for a refund.
Author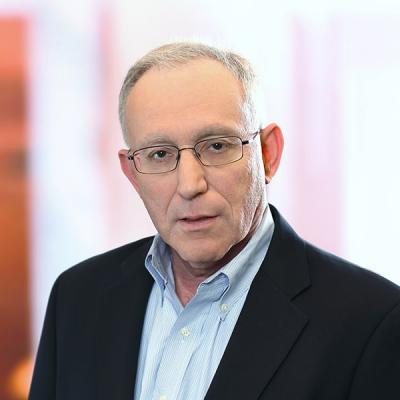 Member / Co-chair, Retail and Consumer Products
Charles A. Samuels is an antitrust and regulatory lawyer at Mintz. He assists clients with consumer product safety, product recalls and environmental regulations. and Chuck also serves as general counsel to many trade associations. Chuck represents clients before federal agencies like the Consumer Product Safety Commission.