What's in a Name? When You're Selling a Food with an Established Federal Standard of Identity, a Whole Lot!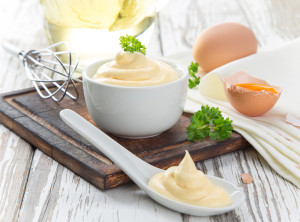 A bluntly labeled section of the Code of Federal Regulations – "Mayonnaise" – provides a description of this particular food dressing, the food's required ingredients, optional ingredients, and how to declare those ingredients.  The goals of this and other standardized food definitions are to prevent economic fraud on consumers (and between supply chain partners), avoid unfair competition through false or misleading statements, and maintain the general quality of the country's food supply.  In August, FDA reinforced to members of the food industry that long-standing regulations governing standardized foods exist for a reason and should be taken into account even when developing new and innovative products.
The Agency issued a Warning Letter to Hampton Creek Foods, Inc., an up-and-coming vegan food company that created "Just Mayo" – which uses canola oil instead of eggs and is marketed as an sandwich spread alternative to traditional mayonnaise, and which was launched in late 2013.  Just Mayo was cited for not meeting the standard of identity for mayonnaise products found at 21 C.F.R. § 169.140.  Specifically, FDA noted that:
The name 'Just Mayo' and an image of an egg are prominently featured on the labels for these products.  The term 'mayo' has long been used and understood as shorthand or slang for mayonnaise. The use of the term 'mayo' in the product names and the image of an egg may be misleading to consumers because it may lead them to believe that the products are the standardized food, mayonnaise, which must contain eggs as described under 21 CFR 169.140(c).  Additionally, the use of the term 'Just' together with 'Mayo' reinforces the impression that the products are real mayonnaise by suggesting that they are 'all mayonnaise' or 'nothing but' mayonnaise.  However, your Just Mayo and Just Mayo Sriracha do not meet the definition of the standard for mayonnaise.  According to the labels for these products, neither product contains eggs.  Additionally, the products contain additional ingredients that are not permitted by the standard of identity for mayonnaise, such as modified food starch."
These violations of the standard of identity for mayonnaise, along with several other issues that FDA found with the Just Mayo brand's labeling and website claims, render the products misbranded under the Federal Food, Drug, and Cosmetic Act.  Other alleged misbranding violations include that Just Mayo does not meet the requirement for bearing certain nutrient content claims ("cholesterol free" which is authorized in 21 C.F.R. § 101.62), and that it is marketed using an unauthorized health claim that the product is heart-healthy (in violation of 21 C.F.R. § 101.14).
From just the very high level summary above, one can see that creating and labeling a food product is not for the faint at heart, because there are many, many potentially applicable rules and regulations that an entrepreneur needs to be aware of.  But misbranding a food should not be viewed as a minor violation of the Act, as it can result in administrative actions or judicial actions such as seizure, injunctions, and even the imposition of criminal fines and other penalties.  A Warning Letter is FDA's way to notify a regulated company that it is in violation of the Act and to give the company time to come into compliance voluntarily – and although it is not technically a final agency action (the lawyers know what we are talking about!), it is considered significant enough that companies generally tend to comply with FDA's requests.  The public nature of such warnings also can have broader business impacts such as by affecting brand or company reputation, having a negative impact on a company's stock or other value, and bringing attention from other regulatory agencies (such as the Federal Trade Commission and state consumer safety offices) as well as unwanted attention from the plaintiffs' bar.
Interestingly for food industry watchers, the Just Mayo saga does not begin with this recent FDA Warning Letter.  Last year, Hampton Creek was sued by Unilever, the company behind Hellmann's Mayonnaise for falsely advertising the product using almost the exact same rationale that FDA has put forth – that it cannot purport to be mayonnaise without the critical ingredient eggs.  In December 2014 , however, Unilever dropped the suit and issued the following statement: "Unilever has decided to withdraw its lawsuit against Hampton Creek so that Hampton Creek can address its label directly with industry groups and appropriate regulatory authorities….We applaud Hampton Creek's commitment to innovation and its inspired corporate purpose. We share a vision with Hampton Creek of a more sustainable world.  It is for these reasons that we believe Hampton Creek will take the appropriate steps in labelling its products going forward."
At the time that Unilever dropped its lawsuit against Hampton Creek, at the end of 2014, media reports indicated that the San Francisco-based company had no intention of changing its labeling (see, for example, 12/18/14 LA Times story here).  But reporting related to the recent FDA action note that the Hampton Creek CEO is in discussions with FDA to try to come to some sort of agreement on a middle ground (see, for example, 8/25/15 NY Times story here).  In either event, the coming weeks and months will surely bring more news of this fascinating narrative from the world of consumer products.
Author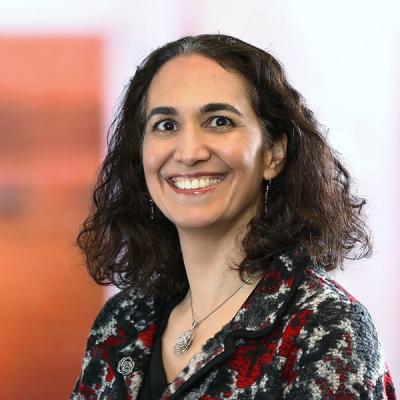 Joanne counsels global clients on the regulatory and distribution-related implications when bringing a new FDA-regulated product to market and how to ensure continued compliance after a product is commercialized.