What Does GMA's SmartLabel Initiative Mean for False Advertising Litigation?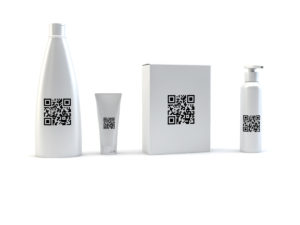 On December 2, 2015, the Grocery Manufacturers Association announced SmartLabel, a pioneering technology initiative that gives manufacturers and retailers an important new channel for disclosing information about their products directly to consumers. Through SmartLabel, simply by searching online or scanning the bar code on a product's label, consumers can readily access a wealth of detail about that product's ingredients, including whether any are derived from generally modified organisms (GMOs).
With more than 30 food, beverage, and consumer products companies already on board, SmartLabel is an ambitious effort to increase the amount of product information accessible to consumers. And by allowing companies to provide more context than can fit on a typical label or package, the initiative also gives companies a new tool for defending against false advertising suits attacking the use of marketing terms like "natural" and "non-GMO." But at least in California—long a hotbed for this type of class action litigation—it is not clear that SmartLabel will in fact decrease the litigation exposure that participating companies face. One major reason: Ninth Circuit precedent instructing federal courts to focus first and foremost on the claims made on a product's front label, to the exclusion of "fine print" and other less visible sources.
So what, exactly, is the Ninth Circuit's position on ingredient disclosures?  And how will this stance affect how companies can use SmartLabel to defend against false advertising class actions?
The Lay of the Land: Williams v. Gerber and the Ninth Circuit's Stance on Ingredient Disclosures
In Williams v. Gerber, the Ninth Circuit reaffirmed the rule that "the primary evidence in a false advertising case is the advertising itself"—in most cases, the claims made directly on the face of a product's label of package. The plaintiffs in Williams had challenged Gerber's use of the terms "Fruit Juice" and "all natural ingredients" on its Fruit Juice Snacks—juxtaposed with images of a variety of fruits—when in fact their main ingredients were corn syrup, sugar, and white grape juice from concentrate.
Gerber's motion to dismiss on the basis that it had truthfully disclosed the Snacks' ingredients elsewhere on its packages was granted by the District Court and reviewed by the Ninth Circuit. The Ninth Circuit reversed the District Court and sided with the plaintiffs, holding that consumers should not "be expected to look beyond misleading representations on the front of the box to discover the truth from the ingredient list in small print on the side of the box."
The Ninth Circuit pointedly remarked:
"We do not think that the FDA requires an ingredient list so that manufacturers can mislead consumers and then rely on the ingredient list to correct these misinterpretations and provide a shield for liability for the deception."
In other words, the claims made front and center on a label or package are the key evidence in a false advertising or consumer protection case. And when those claims do not square with otherwise truthful ingredient disclosures that are made in fine print or are otherwise less conspicuous, a defendant cannot rely on those disclosures to defeat a complaint—at least at the pleading stage. Indeed, federal courts in California have routinely relied on the Williams decision in refusing motions to dismiss on exactly this basis.
Where Does SmartLabel Fit In?
For all its valuable uses, then, SmartLabel is likely not the ironclad defense to false advertising liability that some may hope. In California and elsewhere, companies must still take care to ensure that their ingredient disclosures—whether online, through SmartLabel, or on the back of a label or package—are consistent with the advertising claims made on the front.
With suits attacking the use of terms like "all natural" and "GMO-free" on the rise, robust disclosures through SmartLabel will doubtlessly prove to be valuable supporting evidence for defendants. At least in the Ninth Circuit, though, they are unlikely to deter or cut short class action suits alleging that a company misleadingly advertised its products' ingredients. At the end of the day, they may be just another form of "fine print."
Author Joshua Foust