California's Prop 65: More Form Over Substance
California's Safe Drinking Water & Toxic Enforcement Act of 1986 (affectionately known as "Proposition 65") has long been the subject of discussion, both pro and con. Much of the conversation is on various issues surrounding the enforcement of Proposition 65 (for example, see a prior post here). In March 2017, a California trial court in  Monsanto Co. v. Office of Environmental Health Hazard Assessment ("OEHHA"), No. 16-CE CG 00183, addressed a much more basic issue: should a chemical - here Glyphosate, a key ingredient in Monsanto's Round-Up® product - even be on Prop 65's list of cancer-causing chemicals?
To put the issue in context:
There are four ways for a chemical to be added to the Prop 65 list. The four ways are specifically delineated on the OEHHA website at: OEHHA.ca.gov\proposition-65\general-info\proposition-65-plain-language.
In 1987, the year the list was first published, there were 30 chemicals on it. Today, there are over 900.
The second way for listing a chemical on the Prop 65 list is if an organization designated as an "authoritative body" has identified the chemical as causing cancer or birth defects or other reproductive harm. One such authoritative body is the International Agency for Research on Cancer ("IARC").
Monsanto argued that OEHHA violated several provisions of the California and Federal constitutions in listing Glyphosate as a Prop 65 chemical. The trial court rejected each of Monsanto's claims. First, it rejected the allegation that OEHHA violated the State constitution by delegating its authority to the IRAC and relying on its assessment that Glyphosate is a probable human carcinogen.
On that point, the court stated:
"the … listing mechanism does not constitute an unconstitutional delegation of authority to an outside agency, since the voters and the Legislature have established the basic legislative scheme and made the fundamental policy decision with regard to listing possible carcinogens under Proposition 65."
The court characterized IARC's determination as a "highly-technical, fact-finding decision" with regard to whether the herbicide Glyphosate would be added to the list.
Second, the court rejected Monsanto's due process claims by stating that OEHHA's decision is not subject to due process because it is a "quasi-legislative act."
Finally, the judge also gave short shrift to Monsanto's claim that listing Glyphosate would violate its right to free speech under the California and Federal constitutions because such a listing would force it to include a warning label regarding the possible cancerous effects of Glyphosate. The company had argued that such a warning would be false and misleading and would not advance any legitimate or substantial government interest. Monsanto also noted that the U.S. EPA and the European Food Safety Authority ("EFSA") had determined that Glyphosate does not cause cancer. Judge Capetan adopted the California Attorney General office's argument that Monsanto's First Amendment claim was not ripe for adjudication because the mere listing of Glyphosate does not require Monsanto to provide a warning and that it may never be required to give such a warning.
The judge claimed that OEHHA has the discretion to determine that Glyphosate posed no significant risk of causing cancer even if Glyphosate is placed on the Proposition 65 list.
This reasoning questions whether either the State AG's office or the judge has read the OEHHA website on Prop 65, which states: "Businesses are required to provide a 'clear and reasonable' warning before knowingly and intentionally exposing anyone to a listed chemical. Once a chemical is listed, businesses have twelve months to comply with warning requirements."
The trial court's decision was not only appealed, but Monsanto also requested that OEHHA be stayed from listing the chemical as cancer causing. That request was denied - although Monsanto's appeal is still pending in California's Fifth District, the State Supreme Court rejected Monsanto's request that the ruling in question be delayed while the appeal is sorted out.
"Monsanto's challenge was unsuccessful in the trial court," OEHHA said in its statement. "Although the case has been appealed, no stay of the listing has been granted. Therefore, glyphosate is being added to the Proposition 65 list on July 7, 2017."
Under Prop 65 enforcement, the Attorney General's office or citizen enforcers merely need to show that the listed chemical is contained in the product. Once that showing is made, the burden of proof shifts to the defendant to raise affirmative defenses including, but not limited to, whether the Glyphosate falls within safe harbors regarding the exposure to cancer-causing chemicals that have been determined by the OEHHA, if any.
The practicality of placing a chemical on the list necessarily results in Monsanto potentially facing Prop 65 cases asserting claims within one year from the time that Glyphosate is placed on the Prop 65 list (i.e., July 7, 2017), if Round-Up® does not include a Proposition 65 warning regarding cancer.
One take-away from the trial court's decision and the subsequent decisions regarding the stay rejection is that: Irrespective of any legitimate scientific debate whether a chemical actually causes cancer or birth defects or other reproductive harm, if the OEHHA process is followed, businesses will have to warn or else face the myriad enforcement issues created by Prop 65.
This decision adds another data point to the argument that Proposition 65 appears to be more about form than substance.
Author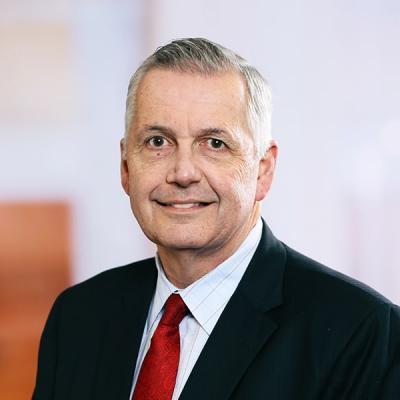 Member / Co-chair, Product Liability Practice
Daniel J. Herling is a highly regarded product liability defense attorney at Mintz. He handles litigation and class actions involving consumer products, leveraging his deep knowledge of California's consumer protection regulations and laws.