Food Identity Disputes Continue to Impose High-Profile Pressure on FDA
As we reported on previously (see here and here), FDA recently tussled with the manufacturer of an innovative vegan condiment called "Just Mayo" based on the existence of a Federal standard of identity for mayonnaise that requires the food product to incorporate eggs.
Similar disputes related to identity standards that don't accommodate plant-based versions of foods, or that just don't allow for new or innovative uses of traditional ingredients, seem to have increased in frequency and visibility over the past year. As a result, we expect that FDA is feeling pressure from diverse stakeholder groups to revisit some of its regulations and policies related to enforcing food standards of identity (SOI). This post highlights some of these emerging disputes and the trend of interested parties raising more challenges to long-standing (but potentially obsolete) food identity standards.
Example One is "cauliflower rice" (which sounds delicious, by the way!).
If you shop in the frozen veggie aisle of your local supermarket, you may have noticed a recent addition to the usual products – cauliflower rice, a.k.a. "riced cauliflower." Although some of us may view this as an exciting way to get kids to eat more cruciferous vegetables, others – especially those who work in the rice industry – are not at all happy about the innovation. The trade association USA Rice has dubbed this cauliflower rice and similar products "rice pretenders" and has taken an aggressive approach against them, arguing that the inclusion of the word "rice" in the product name is misleading and confusing to consumers.
Example Two is plant-based "milk" – such as soy milk, almond milk, and coconut milk.
The milk story is an interesting one because members of Congress from dairy-producing States have waded into the controversy, sending a strongly-worded letter to FDA back in December 2016. A bill has also been introduced in the Senate – the DAIRY PRIDE Act (S. 310) – along with a companion bill in the House, in order to force FDA to take enforcement action against imitation milk products.
Under FDA's identity standard for "milk," this product must be "the lacteal secretion, practically free from colostrum, obtained by the complete milking of one or more healthy cows." No one really disputes that plant-based milk-type beverages do not meet this definition. However, the issue is whether FDA will, or should, take enforcement action against those products for being misbranded and potentially misleading to consumers based on their non-compliance with the SOI. In May 2017, State milk regulators convened at the National Conference on Interstate Milk Shipments and voted to ask FDA to prohibit plant-based beverages from using the word "milk" on their labels.  And most recently, the National Milk Producers Federation met with FDA officials on July 25, 2017 to urge agency enforcement of the milk standards.
On the flipside of this dispute (and the rice one too!) are consumer groups and the Plant Based Food Association, among others, who argue consumers know exactly what they are buying, and no consumers are being duped or misled by the plant-based beverages labeled as some form of "milk." A Federal judge sitting in California also has expressed a similar opinion, dismissing a proposed class action against plant-based milks in 2013 and saying, it was "simply implausible that a reasonable consumer would mistake a product like soy milk or almond milk with dairy milk from a cow."
As Americans seek greater nutrition information and make changes to improve our diets and nutrient intakes, what will happen to decades-old standards of identity? These standards came about in the Twentieth Century in response to widespread and intentional food-product fraud – FDA's incredible historians have compiled some images from the "American Chamber of Horrors," opened in 1933, that illustrated the contemporary need for food standards. But in the modern information age, when companies are also innovating with new ingredients and biotechnology products and so much else, do we need a more flexible approach to these previously rigid rules?
We don't know the answers to these questions, but they are intriguing and important – and we will continue to monitor how FDA seeks to resolve them!
Author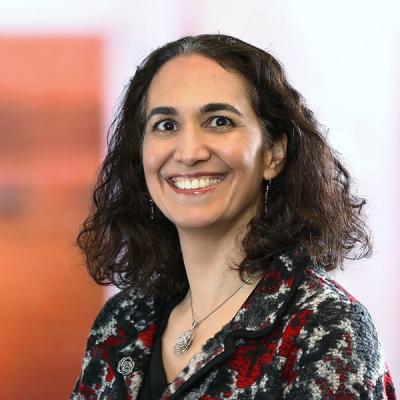 Joanne counsels global clients on the regulatory and distribution-related implications when bringing a new FDA-regulated product to market and how to ensure continued compliance after a product is commercialized.