CPSC Round-Up: Buerkle Confirmation Hearing, Landmark Civil Penalty Ruling, and Partisan Action on Flame Retardants
Over the past few weeks, there have been many key goings-on related to the CPSC and its Commissioners.
Chairman Buerkle's Confirmation Hearing and Committee Vote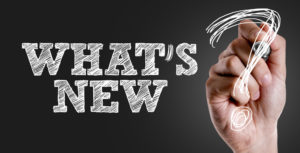 First, on September 27, 2017, Acting Chairman Ann Marie Buerkle sat for a confirmation hearing before the Senate Committee on Commerce, Science, and Transportation. At the beginning of the hearing, Buerkle faced tough questions, particularly from ranking member, Senator Bill Nelson of Florida. In the wake of Hurricane Irma, and subsequent 11 deaths due to carbon monoxide poisoning from portable generators, Ms. Buerkle was repeatedly asked to defend her position that the CPSC should not undertake mandatory rulemaking on portable generator emissions. She explained that she believed the EPA has primary jurisdiction over carbon monoxide emissions from portable generators, but by working with industry on a voluntary standard involving an automatic shut-off mechanism within CPSC's jurisdiction, it was her hope that a solution can be developed by the end of the year. Under CPSA, CPSC is required to rely on consensus standards instead of mandatory regulations where they are effective and compliance is widespread.
On October 4, 2017, the Committee cleared Chairman Buerkle's nomination as Chair by voice vote but presumably because of the portable generators issue, her nomination for a second seven-year term as a CPSC Commissioner was not unanimous and voting followed party lines. Ms. Buerkle's final hurdle will be a confirmation by the full Senate, which could take place quickly or take a couple of months depending on any further opposition to one or both of her nominations.
Spectrum Brands Civil Penalty
Up next in our Round-Up comes a rare federal court decision related to the CPSC. As we discussed last year, the District Court for the Western District of Wisconsin ruled that Spectrum Brands failed to timely report defective coffee pots. On September 29, 2017, the District Court handed down its opinion with respect to the amount of fines. Ultimately, the Court handed down a fine of $1,936,675, comprised of $821,675 for late reporting and $1.115M for the post-recall sale of 600 coffee pots.
In its decision and absent a standard CPSC approach, the Court opined in numerous areas relevant to future civil penalties. Perhaps most noteworthy was the decision to twice utilize a formulaic type of penalty calculation. The calculation for the late reporting violation was dependent upon how many complaints were received and when they were received in relation to when Spectrum's reporting obligation first arose. The calculation for the sale of recall products violation was dependent upon how many recalled products were sold and whether they were part of a first or second shipment of recalled products sold by Spectrum.
For example, with respect to Spectrum's failure to report, the Court imposed a $10 per unit penalty per complaint received in early 2009, and every 6 months thereafter increased the fine, from $10 to $75 to $150, to $300, eventually reaching $2,400 per complaint received in April 2012, when Spectrum reported. The court reasoned, "that defendant's failure to report became more egregious as time went on and complaints mounted." Similarly, the Court imposed a $1,000 fine for each of the recalled units sold in Spectrum's first shipment, and $2,000 per unit for units sold from a subsequent shipment.
Do we have a new model for penalty calculation or is this a sui generis, one time analysis? Regardless of whether this approach is the right one, it will be interesting to see whether the Commission decides to use a similar data-based approach to its calculation of civil penalties in the future. Further, as much as regulated industry may appreciate the low reporting penalty amount, the Court seemed more disturbed and punitive about the recalled product sales. This could further propel a growing trend of large penalties for this type of violation.
Action on Organohalogen Flame Retardants
Finally, on September 25, 2017, the CPSC voted along party lines to grant a petition requesting the agency to begin rulemaking regarding a ban on all additive, non-polymeric organohalogen flame retardants in four specific classes of products. The Democratic majority voted to initiate rulemaking, convene a Chronic Hazard Advisory Panel (CHAP) to study the issue, and issue guidance warning against the use of these flame retardants. Both Republicans, Acting Chairman Buerkle and Commissioner Mohorovic, opposed granting the petition and issuing guidance, but expressed openness to forming a CHAP.
Notably, the CPSC staff opposed the granting of the petition. The CPSC staff also did not recommend issuing guidance, which was presumably written entirely at the Commission level. The guidance states, in relevant part, the Commission's request that "manufacturers of children's products, furniture, mattresses, and electronics casings eliminate the use of such chemicals in these products" as well as its recommendation that "before purchasing such products for resale, importers, distributors, and retailers obtain assurances from manufacturers that products do not contain OFRs."
In a public statement, Acting Chairman Buerkle noted her doubt whether "it is appropriate to treat this huge, unwieldy, amorphous group of chemicals as if they are a homogenous class." She also criticized the issuance of guidance before obtaining any CHAP input. Such actions by the Commission show that even if and when Buerkle is confirmed to be the permanent chair of the agency, the Democratic commissioners still hold a majority, and will continue to pursue their agenda until the confirmation of Dana Baiocco when the Democrats will no longer hold the majority.