Keeping the Lights On For Your Ancillary Proceeding in Federal Court: When "Dismissed Without Prejudice" Means "Stayed"
Do you ever have days when you are not your most eloquent self, the words come out in a jumble, or they are just not precisely what you intended? So do trial judges.  But appeals courts seem to understand.
Thus, in Davis v. Fenton, Nos. 16-2121, 16-2165 (7th Cir. May 26, 2017), the 7th Circuit Court of Appeals decided, among other things, that when a suit is "administratively dismissed without prejudice" by a District Court "subject to full reinstatement upon the completion of [a] required arbitration," that just means that it was "stayed pending arbitration."  Consequently, an appellant got no traction with an argument that he had correctly commenced a proceeding in state court to challenge the eventual arbitral award, and the federal District Court lacked subject matter jurisdiction when it subsequently confirmed the award in question.  Wait, did that come out right?
It all started when Davis sued lawyer Fenton in federal court for malpractice and breach of contract, as well as federal statutory violations, concerning Fenton's representation of Davis in a mortgage foreclosure action in which Davis had lost her home. Fenton moved for and was granted a stay pending arbitration under Section 3 of the Federal Arbitration Act (9 U.S.C. § 3), on the basis of an arbitration clause in his agreement with Davis.  The District Court judge then ordered the suit "stayed pending arbitration" but "the docket reflect[ed] that the lawsuit was 'administratively dismissed without prejudice subject to full reinstatement upon the completion of the required arbitration.'"
Davis was awarded damages for malpractice in the arbitration, whereupon Fenton commenced a proceeding in state court seeking to have the arbitral award vacated or reduced in amount. Davis then applied in the Federal District Court to, among other things, reinstate her suit and confirm the award (pursuant to FAA § 9).  Fenton failed to appear to oppose that motion, and the District Court judge entered a default judgment reinstating the case and confirming the award.  Fenton then moved in the District Court to vacate the default and to remand that case to the state court.  As to the latter, Fenton argued that the District Court lacked subject matter jurisdiction and that his state court lawsuit was first in time relative to Davis's subsequent motion in federal court.
(It is worth noting that a "first in time" argument in a contest between a state court and a federal court having concurrent jurisdiction is not a winner generally speaking, and this decision is not instructive regarding that possible issue.)
The District Court judge denied Fenton's motions, opining that he had retained jurisdiction and that "any request to vacate the arbitration award … should have come to [his] Court and not to some [state court] judge."
Fenton appealed, principally challenging the District Court's subject matter jurisdiction at the time it purported to confirm the arbitral award. The Seventh Circuit rejected the argument because (i) the District Court's federal question jurisdiction at the time Davis originally filed suit was established by the plaintiff's then claims under the Federal Fair Housing Act and the Civil Rights Act, and (ii) the District Court had stayed the case "or, equivalently, administratively dismiss[ed] it subject to reinstatement at the conclusion of arbitration," thus retaining jurisdiction in order to confirm or vacate an arbitral award.
One surmises that the Court of Appeals believed it knew what the District Court judge meant when he "administratively dismissed" the suit before him "subject to reinstatement," rather than expressly staying the matter. After all, the motion that the Court presumably was addressing had been made under FAA § 3.  (It would have been interesting to see, however, what the Seventh Circuit might have done if plaintiff Davis had sought to appeal immediately after the suit had been "administratively dismissed without prejudice".)  It remains to be seen whether this mechanism of "administrative dismissal without prejudice" catches on in the federal District Courts.  One can hope not.
Author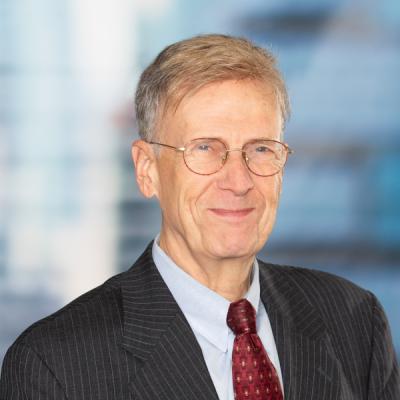 Gilbert A. Samberg is a Mintz litigator with extensive experience in complex international and domestic commercial disputes. He focuses on international litigation arbitration and other cross-border alternative dispute resolution proceedings, and is a regular commentator on current topics in those areas. He often draws on his science background to assist companies with disputes concerning technical matters.