A Belated Judicial Determination Regarding Whether a Party Is Bound By An Arbitration Agreement Requires a "De Novo" Proceeding
Typically, the issue of whether a party is bound by an arbitration agreement is raised in a judicial motion to compel under Section 4 of the Federal Arbitration Act (9 U.S.C. § 4). The issue also may be raised in a judicial application to stay an arbitration, as to which the Section 4 procedure applies as well. Occasionally, however, the issue is decided by an arbitrator in the first instance. When the matter eventually reaches a court -- e.g., in the context of a post-arbitration motion to confirm or to vacate an award (FAA §§ 9, 10) -- and the arbitrator's decision regarding party arbitrability is to be reviewed, that facet of the judicial proceeding is likely to resemble one for an application under FAA § 4. That is, the judicial review will be de novo, the Section 4 procedure will likely be adopted, and the court will not be restricted to the record before the arbitrator -- additional evidence will be permitted.
The 2017 decision in iPayment, Inc. v. 1st Americard, Inc., 2017 U.S. Dist. LEXIS 25625 (S.D.N.Y. Feb. 23, 2017), is illustrative. iPayment had petitioned to confirm an arbitration award against two non-signatories of the underlying arbitration agreement -- (i) the sole shareholder and former president (KG) and (ii) the former CEO (GG), of 1st Americard. Ultimately, whether the award should be confirmed against the two individuals turned on whether corporate veil piercing was warranted so as to deem them bound by their company's arbitration agreement. Id. at *1, *4. The arbitrator evidently had determined that veil piercing was warranted, and thereupon issued an award against those individuals.
In the confirmation proceeding, the court implied that there had been no clear and unmistakable showing that the parties had agreed to arbitrate arbitrability. See id. at *4. Therefore, de novo review of the arbitrator's determination in that regard was appropriate. Cf. Kaplan v. First Options of Chi., 19 F.3d 1503, 1520 (3d Cir. 1994) (a court is not bound by an arbitrator's determination of alter ego liability and should review the question de novo). "De novo review" in that context simply meant "review without the deference traditionally given to the decision of an arbitrator on the merits." Id. at *5.
Furthermore, the court noted that it had previously determined that the de novo consideration of the individuals' alter ego "liability" was to be conducted "as if it were raised on a motion for summary judgment," id. at *2, citing iPayment v. 1st Americard, 2016 U.S. Dist. LEXIS 51058, with a trial to follow if there were a dispute of material fact, id. at *4. Thus, the procedure described in FAA § 4 apparently was adopted.
Finally, the court determined that the record for this de novo review would not be limited to what had been before the arbitrator. Among other things, the potential for trial implied the possibility of considering new evidence to address the factual issues, see id., and the court was also persuaded by the aforementioned decision in Kaplan v. First Options of Chi., Inc., 19 F.3d 1503 (3d Cir. 1994).
Utilizing the procedures described above, the court ultimately determined that veil piercing had been warranted and that the individuals were bound to arbitrate, and it thereupon confirmed the arbitral award against those individual respondents.
Author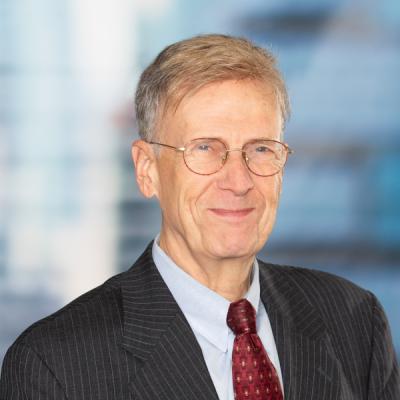 Gilbert A. Samberg is a Mintz litigator with extensive experience in complex international and domestic commercial disputes. He focuses on international litigation arbitration and other cross-border alternative dispute resolution proceedings, and is a regular commentator on current topics in those areas. He often draws on his science background to assist companies with disputes concerning technical matters.