Supreme Court Will Determine If Silence in an Arbitration Clause May Be Judicially Interpreted to Permit Class Arbitration
On April 30, 2018, the U.S. Supreme Court granted certiorari to review an unpublished Ninth Circuit decision in Varela v. Lamps Plus, Inc., No. 16-56085 (9th Cir. Aug. 3, 2017). See Lamps Plus, Inc. v. Varela (No. 17-988, U.S. Sup.). Lamps Plus framed the question presented to the Supreme Court as follows: "Whether the Federal Arbitration Act ["FAA"] forecloses a state-law interpretation of an arbitration agreement that would authorize class arbitration based solely on general language commonly used in arbitration agreements."
We commented on the Ninth Circuit's decision in a prior post -- "Contractual 'Crickets' Are Sufficient for Ninth Circuit to Determine that Class Arbitration is Permitted, Distinguishing Stolt-Nielsen." And considering that it was originally designated "Not For Publication," this is quite the jump for a decision and opinion that the Court of Appeals might easily have wished be forgotten. The appellate court decision was a 2-1 affair, with dissenting Judge Fernandez seemingly getting the better of what seemed like an easy one, considering that the Supreme Court had apparently disposed of the principal question some time before in Stolt-Nielsen v. Animal Feeds Int'l Corp., 55 U.S. 662, 684 (2010).
It all began with Frank Varela's class action suit against his employer, Lamps Plus, which had mistakenly released personal identifying information of its employees in a phishing scam. His complaint in the U.S.D.C. for the Central District of California alleged negligence, breach of implied contract, violation of California Consumer Records Act, violation of the California unfair competition law, invasion of privacy, and negligent violation of the Fair Credit Reporting Act. The employer moved to compel arbitration with Varela individually based on the arbitration provision in his employment agreement, and alternatively to dismiss under Fed. R. Civ. P. 12(b)(6).
The District Court compelled arbitration, but it compelled class arbitration, notwithstanding that the arbitration agreement said nothing whatever about class arbitration. This seemed problematic, considering that the Supreme Court had held in Stolt-Nielsen that, under the FAA, a party may not be compelled to submit to class arbitration unless "there is a contractual basis for concluding that the party agreed to do so."
"The U.S. Supreme Court . . . held that the differences between bilateral and class-action arbitration are too great . . . to presume that the parties' mere silence on the issue of class-action arbitration constitutes a consent to class-action arbitration. . . ." 1 Oehmke, Commercial Arbitration §16:1; accord, 2 Domke, Commercial Arbitration §32:32.
Hence, Lamps Plus argued in its petition for certiorari that the utter silence (cue the crickets) regarding class arbitration in the arbitration clause in question could not be interpreted to constitute a consent to class arbitration proceedings. "Because 'class arbitration' is 'not arbitration as envisioned by the [FAA]' and 'lacks its benefits,' AT&T Mobility LLC v. Concepcion, 563 U.S. 333, 350-51 (2011), arbitrators or courts may not infer '[a]n implicit agreement to authorize class-action arbitration . . . from the fact of the parties' agreement to arbitrate.' Stolt-Nielsen, 559 U.S. at 685, 687."
So, when is "silence" concerning class arbitration in an arbitration clause not "Stolt-Nielsen silence"? When the Ninth Circuit Court of Appeals splits that hair. According to two of the three judges on the appellate panel, "silence" in Stolt-Nielsen was "more than the mere absence of language explicitly referring to class arbitration; instead, it meant absence of agreement." Thus, they maintained, the absence of any mention of class arbitration would not be determinative of the issue of whether the parties had agreed to permit it. Instead, the Court could apply state contract law principles, and thereby find that such an agreement existed nonetheless.
The Court of Appeals did not entirely endorse the District Court's reasoning, but (i) found that the silent arbitration agreement in question was "ambiguous" regarding class arbitration and (ii) interpreted it against the drafter (the contra proferentem rule), Lamps Plus. The Court then reasoned as follows: (a) "class actions are . . . one of the means to resolve employment disputes in court;" (b) the arbitration clause provides that arbitration shall be in lieu of any and all lawsuits or other civil legal proceedings relating to [the] employment;" and (c) "that arbitration will be 'in lieu of' a set of actions that includes class actions can be reasonably read to allow for class arbitrations." (The Court's mangling of the meaning of "in lieu of" -- i.e., "instead of" or "in place of" -- was only one of the problems with the opinion.)
On the one hand, it seems surprising that the Ninth Circuit's "Not For Publication" opinion did not find a peaceful grave, but instead was pulled up into the harsh sunlight by the Supreme Court. On the other hand, the Supreme Court can now tell us whether an agreement to permit class arbitration may be "found" by a court without evident regard for the need for a plausible meeting of the minds, or whether an express agreement to permit class arbitration is required, given the Supreme Court's concern about the very considerable differences between "class arbitration" and normal bilateral arbitration as envisioned in the FAA.
Author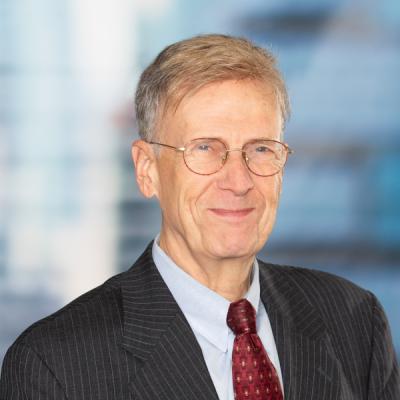 Gilbert A. Samberg is a Mintz litigator with extensive experience in complex international and domestic commercial disputes. He focuses on international litigation arbitration and other cross-border alternative dispute resolution proceedings, and is a regular commentator on current topics in those areas. He often draws on his science background to assist companies with disputes concerning technical matters.