Momentum Building for Applicability of 28 U.S.C. §1782(a) to Obtain Discovery for Use in Foreign or International Private Arbitrations
In 1948, the United States first promulgated a unique statutory mechanism by which, via its 1964 amendment, an interested person could receive judicial assistance in obtaining evidence in the U.S. for "use in a proceeding in a foreign or international tribunal . . . ."  See, 28 U.S.C. § 1782(a).  Whether a private arbitration was such a "foreign or international tribunal" became a prominent issue after the U.S. Supreme Court arguably opened the door in that regard via dictum in its decision in Intel Corp. v. Advanced Micro Devices, Inc., 542 U.S. 241 (2004).  While the federal District Courts have broadly split on the question, the current momentum in the federal Circuit Courts of Appeals favors the applicability of the statute with respect to such arbitration proceedings.
Recent History
Prior to Intel, the two federal Courts of Appeal that had ruled on the question -- both in 1999 -- had determined that a private arbitration was not such a "tribunal" for purposes of Section 1782(a).  See, National Broadcasting Co., Inc. v. Bear Stearns & Co., Inc., 165 F.3d 184 (2d Cir. 1999); Republic of Kazakhstan v. Biedermann International, 168 F.3d 880 (5th Cir. 1999).  After Intel, the federal Districts Courts split on the issue.  Compare, e.g., HRC-Hainan Holding Company v. Hu, 2020 U.S. Dist. LEXIS 32115 (N.D. Cal. Feb. 25, 2020) (28 U.S.C. §1782(a) applied with respect to private foreign/international arbitration), with In re: EWE Gasspeicher GmbH, 2020 U.S. Dist. LEXIS 45850 (D. Del. Mar. 17, 2020) (private German arbitration not a "tribunal" under 28 U.S.C. § 1782(a)).
However, at the federal Court of Appeals level, there is now some momentum in favor of providing such judicial assistance to foreign and international private arbitrations, as the Fourth Circuit very recently joined the Sixth Circuit in holding in favor of that interpretation of 28 U.S.C. §1782(a).  See, Servotronics, Inc. v. Boeing Co., 2020 U.S. App. LEXIS 9872 (4th Cir. Mar. 30, 2020), citing Abdul Jameel Latif Transp. Co. Ltd. v. FedEx Corp., 939 F.3d 710 (6th Cir. 2019).  You can find our past article on the topic here.
Thus, the only Courts of Appeals that have opined on the subject post-Intel have concluded that the judicial assistance that Congress afforded in 28 U.S.C. § 1782(a) is not categorically barred to an interested party with respect to a foreign or international private arbitration.  However, a district court considering an application for such assistance retains considerable discretion regarding the availability and scope of disclosure to be granted, consistent with another part of the Supreme Court's guidance in Intel.  See, e.g., In re Bio Energias Comercializadora de Energia Ltda., 2020 U.S. Dist. LEXIS 16292 (S.D. Fla. Jan. 31, 2020).
Significance
Clearly, if this decision by the Fourth Circuit signals a momentum in one direction, it is in its infancy.  Other Courts of Appeal will in time have to address the question -- probably soon in the Seventh or Ninth Circuits, where relevant appeals are pending, and eventually via re-visitations to the issue by the Second and Fifth Circuits.  It therefore remains to be seen whether the U.S. Supreme Court will be required to weigh in on this issue with a clear holding.
Decisions favoring the application of U.S. judicial assistance to foreign and international private arbitrations have not come without pointed criticism from some quarters, expressing a fear that the traditional practices of international arbitration will be subverted in favor of an Americanized model that incorporates much broader disclosure/discovery than was traditionally permitted.  Such criticisms undoubtedly have some merit.  The counter argument is likely to be that such a threat will be tempered by the judicious exercise of discretion by the federal District Courts concerning the application of 28 U.S.C. § 1782(a) in such circumstances.
In any case, the opportunity presented to participants in foreign and international arbitrations by the provisions of 28 U.S.C. § 1782(a) is considerable and not to be ignored.
Servotronics Decision
In Servotronics, the Fourth Circuit ruled that a District Court in South Carolina had erred in denying an application by a party to a private commercial arbitration in the United Kingdom to obtain testimony from state residents -- three Boeing employees -- for use in the arbitration.  The focal issue was whether the arbitration panel was a "foreign or international tribunal" for purposes of 28 U.S.C. § 1782(a).  The District Court had ruled that it was not.  The Fourth Circuit reversed on the basis of its contrary conclusion in that regard, and remanded the matter to the District Court for further proceedings concerning the application.  The Fourth Circuit noted that the District Court's ruling had preceded the Sixth Circuit's Abdul Jameel Latif Transp. Co. decision, see id. at *8, and the Fourth Circuit eventually adopted much of the Sixth Circuit's reasoning.
The arbitration in question had been commenced in the UK by Rolls-Royce PLC ("R-R"), which had installed a Servotronics valve in an engine that R-R had fabricated and supplied to Boeing.  The engine caught fire at a Boeing plant in South Carolina during testing, resulting in significant damage to the Boeing aircraft in which it had been installed.  R-R settled with Boeing and then sought indemnification from Servotronics, contending that a valve malfunction had caused the fire.
The arbitration in England was being conducted in accordance with Rules of the Chartered Institute of Arbitrators pursuant to the arbitration provision in R-R's "Long Term Agreement" with Servotronics.  The law governing that arbitration was the UK Arbitration Act of 1996, "not unlike the Federal Arbitration Act ("FAA") in the United States."  2020 U.S. App. LEXIS 9872 at *4-*5.  The UK Arbitration Act "provides procedures for arbitrations and allows awards to be challenged and enforced in court."  Id. at *5. 
In the appeal by the applicant, Servotronics, Boeing and R-R (collectively "Boeing") argued in opposition that the term "tribunal" refers only to "an entity that exercises government-conferred authority," see id. at *11, while a private arbitral tribunal derives its authority only from the parties' agreement and not from a government.  However, the Court of Appeals thought that that was too narrow an understanding of arbitration, either as conducted in the UK or in the U.S.  See id. at *12.  The Court pointed out that the FAA regulates the arbitration process and confers "supervisory authority" on U.S. District Courts, see id. at *12, and it thus viewed arbitration under the FAA as a product of government-conferred authority, see id. at *13.
Moreover, the court viewed the UK Arbitration Act of 1996 as providing "more governmental regulation and oversight then does the FAA."  Id.  Thus, the court noted, even if it were to apply the restrictive criteria that Boeing advocated, it would conclude that the UK arbitral panel in question was a "foreign or international tribunal" for purposes of the statute.  See id. at *14-*15.
Moreover, Boeing argued that permitting the application of Section 1782(a) to foreign and international private arbitrations (a) would "inject extraordinary delay and costs into arbitrations," see id. at *15, and (b) would enable participants in such proceedings to obtain "far broader discovery in the United States than participants in comparable domestic arbitrations," see id. at *7.  The Court opined, however, that that statute did not authorize full "discovery" under the Federal Rules of Civil Procedure, but rather authorized the supervising court to order a witness to give testimony and documents or other materials for use in an arbitral proceeding.  See id. at *16.  That process was to be administered entirely in the discretion of the District Court, "not the parties, as is the case in [U.S.] discovery."  Id.  Thus, in the view of the Fourth Circuit, "a district court functions effectively as a surrogate for a foreign tribunal by taking testimony and statements for use in the foreign proceeding."  Id. at *17 (emphasis in original).  (In that regard, the Circuit Court noted that arbitrators subject to the UK Arbitration Act of 1996 may obtain subpoenaed testimony and documents, with court enforcement if necessary, similar to the authority of arbitrators acting subject to the FAA.  See Id. at *17-*18.)
The Fourth Circuit ultimately remanded the matter to the District Court for the exercise by the latter of its discretion concerning Servotronics' applications in light of the fuller record before it.
Author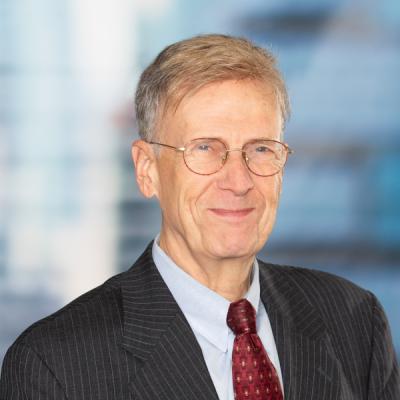 Gilbert A. Samberg is a Mintz litigator with extensive experience in complex international and domestic commercial disputes. He focuses on international litigation arbitration and other cross-border alternative dispute resolution proceedings, and is a regular commentator on current topics in those areas. He often draws on his science background to assist companies with disputes concerning technical matters.