Use of Big Data in Recruiting and Screening Could Mean Big Problems for Employers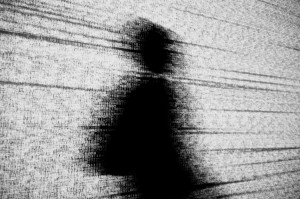 Written by Robert Sheridan
Recently, Allison Grande of Law360 reported on the warnings representatives from the FTC and EEOC provided to employers about using big data in the workplace at a panel hosted by the FTC. This post briefly explores those warnings.
What Is Big Data?
Wikipedia describes big data as "an all-encompassing term for any collection of data sets so large and complex that it becomes difficult to process using traditional data processing applications." Online retailers, like Amazon, use big data to predict your next purchase based on your purchasing behavior in comparison to that of other consumers. In the employment context, companies might use big data to mine pools of job applicants with algorithms designed to predict positive job performance. The EEOC and the FTC explained how this type of data mining may violate existing laws.
Warnings from the EEOC
EEOC Assistant Legal Counsel Carol Miaskoff explained that using big data in recruitment and screening might violate Title VII of the Civil Rights Act of 1964, the Age Discrimination in Employment Act and the Genetic Information Nondiscrimination Act. For instance, employment screening tactics using big data might have a disparate impact on members of a protected class, particularly if the analytics do not "accurately predict the success of an individual at a job" according to Ms. Miaskoff. Ms. Miaskoff also warned that employers that look at social media in the screening process—one of the deepest wells for big data concerning employees—might put themselves "in a vulnerable position" because social media offers "a plethora of information about protected statuses."
Warnings from the FTC
The FTC provided an equally stark message concerning employers' use of big data in the screening and recruiting process. Edith Ramirez, the Chairwoman of the FTC, noted that the FTC is already looking for ways in which employers' use of big data might violate the Fair Credit Reporting Act. As an example, she cited the June 12, 2012, $800,000 fine against Spokeo, Inc. for violation of the FCRA by selling profiles on millions of consumers without verifying that the information that it sold would be used for legally permissible purposes.
Enforcement agencies will be watching developments in this area closely and that means employers who are using big data analytics to screen and recruit potential employees should keep detailed records and consult employment counsel to assess whether these practices might implicate anti-discrimination laws and the FCRA.
---
Data Path Image: Courtesy of Flickr (Licensed) by r2hox