Pre-Register Your .XXX Domain Names Now
Although .xxx domain names will not become generally available to the public until December 6, 2011, many registrars are offering pre-registration of these domain names now.  If you submit an application to reserve a .xxx domain name during the pre-registration phase (i.e., before the December 6th launch date), you are not guaranteed registration of that domain name.  Nonetheless, it makes sense to consider pre-registering desired .xxx domain names now before the general availability phase, when all remaining .xxx domain names will be available on a first-come, first-served basis.
Pre-registration presents an opportunity for trademark owners to protect their brands from use in connection with adult entertainment website.  As explained in our prior post explaining the Sunrise B period, the owners of registered trademarks who are NOT in the adult entertainment business can protect their brand by blocking access to .xxx domain names that correspond to their registered trademark(s).  But, the Sunrise B procedure is only open to those who own trademark registrations.  What about the small business owners, the non-profits, or the start-up businesses who either have not applied for a federal trademark registration yet or whose federal trademark applications are still pending?
That's where pre-registration comes in.  You can pre-register your <unregistertrademark.xxx> domain name now in order to have the best chance of preventing it from being registered or used by another party. Pre-registration is also beneficial if you want to register .xxx domain names that include common misspellings of your trademark or generic or descriptive wording added to your trademark.  These types of .xxx domain names cannot be the subject of a Sunrise B application.   So, in order to prevent their registration and use by unauthorized third-parties, you could pre-register these domain names now in order to be better positioned to obtain the registrations on December 6th.
Several registrars are offering pre-registration.  For example, GoDaddy is offering two types of pre-registration:  priority pre-registration, for $199.99, and pre-registration, for $99.99.  GoDaddy explains that priority pre-registration will position you somewhat better to obtain registration of a sought-after .xxx domain name than non-priority pre-registration will.  Network Solutions is offering pre-registration of general availability .xxx domain names for $129.99.
So act now to get in the front of the line for general availability .xxx domain names!
Author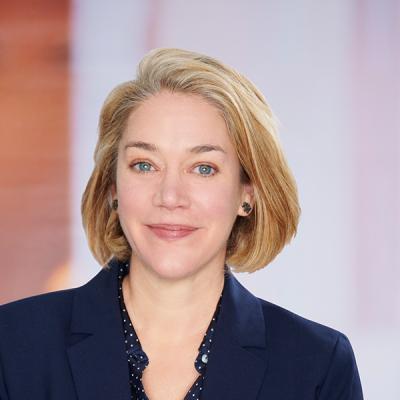 Geri Haight is a Mintz Member and former in-house counsel who focuses on employment litigation, counseling, and compliance, as well as intellectual property and trade secret matters.