Copyright Owners Using DMCA To Take Down URLs
Written by Susan Neuberger Weller
At a conference held June 18 at Stanford University Law School - The 9th Annual Stanford Ecommerce Best Practices Conference - it was reported that copyright holders are increasingly using the Digital Millennium Copyright Act's ("DMCA") notice and takedown procedures to address copyright infringement on websites. The DMCA, which was signed into law in 1998, increases penalties for copyright infringement on the Internet and extends the reach of copyright, while limiting the liability of providers of online services ("ISPs") for copyright infringement by their users. The so-called "safe harbor provision" of the DMCA protects ISPs for transmitting information that may infringe a copyright if the ISP removes the infringing materials from the users' websites after it receives proper notice of the infringement. The notice - referred to as a "takedown notice" - is sent by a copyright owner or its proxy to the ISP hosting the website on which the infringing material appears. There is no need for the copyrighted work to be protected by a U.S. copyright registration in order take to take advantage of the DMCA provisions. As long as the takedown notice contains the information required under the DMCA and is sent to the designated ISP agent, the ISP, after receiving the notice, should remove the infringing material.
The growing trend appears to be that copyright owners are not just seeking to take down the deep link to infringing material on a website, but, rather, are seeking to take down entire websites. Thus, the DMCA is providing a very effective means to address the problem of online copyright infringement without the need to resort at the outset to expensive and time-consuming litigation. As noted by one Stanford law professor, there still remains a persistent issue in the area of online copyright infringement, namely, how copyright owners should deal with infringing activity at high level. Congress attempted to address this issue through the Stop Online Piracy Act and the Protect IP Act, both of which failed earlier this year. Thus, the issue remains whether copyright owners should go after search engines or venture capital companies funding the search engines or the websites that facilitate them in the act of copyright infringement.
Some statistics reported at the Conference, which were current within the 30 days prior to June 18th:
- Google was asked to remove 1,825, 442 URLs for copyright violations
-Marketly LLC submitted 9, 514 takedown requests seeking to remove 2, 535,572 URLs
-Takedown Piracy LLC submitted 2, 504 requests to remove 10, 983 URLs
-Degban, Ltd. submitted 21, 715 requests to remove 1,194, 642 URLs
-Microsoft requested 433, 873 URLs be taken down
-NBC Universal requested 225, 316 URLs be taken down
- British Recorded Music Industry Ltd. requested 153, 778 URLs be taken down
-  RIAA member companies EMI Music North America, Sony Music Entertainment, Universal Music Group, Warner Music Group, and associated record labels requested 80, 810 URLs be removed
- Elegant Angel, an adult entertainment provider represented by Takedown Piracy LLC, submitted 19 requests to take down 67, 886 URLs
 The URLs most frequently cited for takedown are torrent file sharing sites. Torrent file sharing networks distribute large media files to private users. Torrents download small portions of files for many different web sources at the same time. Torrent downloading is very easy to use and other than a few torrent search providers, torrents themselves have no user fees.
Authors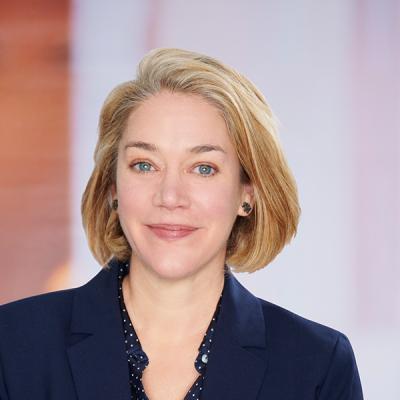 Geri Haight is a Mintz Member and former in-house counsel who focuses on employment litigation, counseling, and compliance, as well as intellectual property and trade secret matters.
Susan Neuberger Weller manages the Trademark & Copyright Practice at Mintz. Susan assists clients with securing and protecting IP assets across the globe. She's worked with clients in a variety of industries, including pharmaceuticals, medical devices, software, electronics, and entertainment.