ICANN's New gTLDs Program: Disputes, Comments and Objections
Written by Geri Haight
What if someone applied for a new generic Top Level Domain (gTLD) that is confusingly similar to the gTLD applied for by your company?  Who has standing to file an objection or to submit a public comment in response to an applied-for gTLD?  These are the questions that many participants and observers of the Internet Corporation for Assigned Names and Numbers' (ICANN) new gTLD program are asking. On June 13th, ICANN released the list of all applied of gTLDs and revealed the identity of all applicants.  Although ICANN anticipated receiving a range of between 250-500 applications during the initial application window, it received 1930 applications for new gTLDs.  ICANN's attempt to marshal this large number of applications through the use of a digital archery system (where it would process the 1930 applications in batches of 500 at a time) has been suspended.  So, what's next?
Objections, disputes, and comments.  If someone has applied for your brand or trademark, or if you oppose a gTLD that targets a community in which you are involved, you can formally object to that application. Filing an objection gives you the opportunity to have your objection considered by the panel reviewing the application.  ICANN has established four bases for objecting to an application, which then initiates a dispute resolution procedure.  Administered by three different dispute resolution bodies, the specific procedure for submitting a formal objection under a specific basis is outlined by each body.  The four bases for submitting a formal objection are:
 (1) String Confusion Objection:  The applied-for gTLD string is confusingly similar to an existing TLD or to another applied for gTLD string in the same round of applications.  Disputes involving string contention objections will be administered by the International Centre for Dispute Resolution (ICDR).  Who has standing to raise a string confusion objection?  Only an existing operator of a top level domain or another gTLD applicant in the same application round.  The nonrefundable filing fee for a string contention objection is $2750 per party, per objection plus a $1250 case service fee per party, per objection.  In addition, in order to compensate the neutral charged with deciding the dispute, either the objector pays $6000 if the matter is to be heard on the documents only or, if a hearing is conducted, each party is required to pay $3000.  As reflected in the public comments thus far, several applied-for gTLDs may fall into the string contention category (e.g., .JCB and .JCP or .WED and .WEDDING).
 (2) Legal Rights Objection:  The applied-for gTLD string infringes the existing legal rights of the objector.  Disputes involving legal rights objections will be administered by the World Intellectual Property Organization (WIPO).  The only parties with standing to raise a legal rights objection are "rightholders" (i.e., trademark owners) and this category is generally considered to be the vehicle by which a party can address trademark infringement claims arising from a new gTLD application.  The administrative fee for filing a legal rights objection is $2000.  The cost of a single panel expert to decide the dispute raising in your objection is $8000, and additional fees may be required under certain circumstances.
 (3) Limited Public Interest Objection:  The applied-for gTLD string is contrary to generally accepted legal norms of morality and public order that are recognized under principles of international law. Disputes involving limited public interest objections will be administered by the International Center for Expertise of the International Chamber of Commerce (ICC Center). Anyone can file an objection.  ICANN has stated, however, that limited public interest objections (unlike string contention or legal rights objections) are subject to a "quick look" review "designed to filter out frivolous and/or abusive objections."  Anyone seeking to file a limited public interest objection must pay a non-refundable 5000 Euro fee.  A gTLD applicant, in responding to a limited public interest objection, must also pay a non-refundable fee of 5000 Euros.  The administrative fees associated with filing a limited public interest objection for a single expert are 12,000 Euros and 17,000 Euros for a three expert panel.  An objector also is responsible for paying the fees of each expert based on his or her time spent on the proceedings at a rate of 450 Euros per hour.   Even though anyone can file a limited public interest objection, the objector must have the money to pay the required filing fees in order to do so.  The fees alone may preclude some with an interest in objecting to an applied-for gTLD from filing a formal objection.
(4) Community Objection:  There is substantial opposition to the gTLD application from a significant portion of the community to which the gTLD string may be explicitly or implicitly targeted. Disputes involving community objections will be administered by the ICC Centre subject to the same fees set forth above.  Only an "established institution associated with a clearly defined community" has standing to file a community objection.
All objections must be submitted directly to the administrative body (ICC, WIPO or ICDR) responsible for handling the particular type of dispute that is the subject of your objection, not with ICANN.  All objections must be filed electronically with the dispute resolution provider.  Notably, all objections must be filed in English (despite the fact that there are non-English language gTLDs that may be in dispute or that a dispute may involve a geographic region not located in an English speaking country).  Moreover, in most cases, you cannot group objections together.  Rather, you must file a separate objection for each application, even if they are related.  For example, if you wish to object to each of the 13 applications filed for .APP, then you need to file 13 separate objections and pay 13 separate filing and associated fees.  Or, if you wish to object to each of the applications for .CATHOLIC filed by Pontificium Consilium de Comunicationibus Socialibus, you need to file four separate objections and pay four separate filing fees, even though you may have a common objection to all four applications.
Each objection must include the following:  (1) your name and contact information as the objector; (2) a statement of why you believe you meet the standing requirements; (3) a description of the basis for the objection, including a statement giving the grounds you are objecting on and a detailed explanation of the validity of your objection and why it should be upheld; and (4) copies of any documents that support your objection.  Objections are limited to 5000 words or 20 pages, whichever is less.  The objection period runs for approximately seven months and is set to end in January 2013.
In addition to the formal objections, ICANN has set up a 60-day public comment period, which is currently set to end on August 12, 2012.  A public comment does not amount to a formal objection, but anyone can submit a comment and there is no fee for doing so.  Such comments are designed to bring relevant information and issues to the attention of those charged with processing new gTLD applications.  To submit a comment, users must create an account on the new gTLD Public Comment Forum.  ICANN has appointed an Independent Objector (IO) to file objections "solely in the best interests of the public who use the global Internet."  The IO may file objections against "highly questionable" gTLD applications that may qualify as a Community or Public Interest Objection.  But in order for the IO to file an objection, there must be some public comment in opposition to an application.
So far, approximately 400 public comments have been submitted in connection with applied-for gTLDs.  From a quick review, it appears that ICM Registry's applications for the gTLDs .SEX, .PORN and .ADULT (to compliment its already existing .XXX gTLD) have generated the most public comments.  There are also several comments in opposition to Patagonia, Inc.'s application for the branded gTLD .PATAGONIA  from those residing in the Patagonia region of Argentina.  Similarly, comments have been posted in opposition to Oracle, Inc.'s gTLD application for .JAVA, as it is not only a software platform but is also an island in Indonesia.
Finally, ICANN will also accept "early warnings" and "advice" from its Government Advisory Committee (a liaison between national governments and ICANN) about applications seen as potentially sensitive or problematic by one or more governments or that may potentially violate national law.
Have you evaluated the list of applied-for gTLDs to see if you have any comments or objections?  If not, the time to do so is now.
Author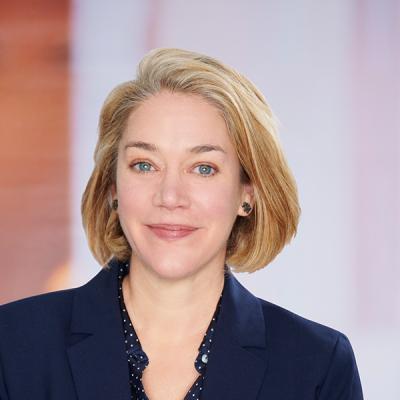 Geri Haight is a Mintz Member and former in-house counsel who focuses on employment litigation, counseling, and compliance, as well as intellectual property and trade secret matters.