Legal Challenge To ICM Registry's and ICANN's .XXX gTLD Continues - What Are The Implications For Other gTLD Applicants?
Written by Geri Haight
As we reported in December, two adult entertainment companies filed suit in federal district court in Los Angeles against the Internet Corporation for Assigned Names and Numbers (ICANN) and ICM Registry, the sole operator of the .XXX domain name registry. The complaint, filed by adult filmmaker Digital Playground Inc. and Manwin Licensing International SARL, alleged that ICANN and ICM Registry engaged in monopolistic conduct, price gouging, and anticompetitive and unfair practices relating to ICANN's grant of the .XXX gTLD to ICM Registry.  The complaint contained some very interesting allegations, particularly given ICANN's pending launch of a number of new gTLDs.  In essence, the complaint asserts that ICANN and ICM Registry conspired to establish the .xxx gTLD with the understanding that the operators of adult websites like Digital Playground and Manwin would be forced to pay fees in order to register new .xxx domain names in the .XXX TLD, a registry that ICM Registry now monopolizes. 
In response to the Complaint, both ICANN and ICM Registry moved to dismiss pursuant to Rule 12(b)(6) for failure to state a claim.  More specifically, ICM Registry moved for dismissal of all five causes of action for failure to allege: (1) an antitrust injury, (2) a conspiracy between itself and ICANN to restrain trade or monopolize a relevant market, and (3) anticompetitive or exclusionary conduct by ICM Registry. ICANN moved for dismissal arguing that: (1) it does not engage in trade or commerce, (2) it acted unilaterally  and did not conspire with ICM Registry, (3) Plaintiffs fail to identify relevant "markets" for purposes of the Sherman Act, and (4) Plaintiffs' cause of action for conspiracy to attempt to monopolize does not exist under the Sherman Act.
The district court granted in part and denied in part ICM Registry's and ICANN's motions.  Importantly, though, the court has allowed the Plaintiffs' antitrust claims to proceed.  In so doing, the court rejected ICANN's argument that because it is a nonprofit organization that does not engage in commercial activity, it was immune from antitrust claims. The court stated:  "ICANN granted ICM the sole authority to operate [the .xxx gTLD]. In return, ICM agreed to pay ICANN money[...] This is 'quintessential' commercial activity and it falls within the broad scope of the Sherman Act."  In terms of whether the Plaintiffs had adequately defined the markets affected by ICANN and ICM Registry's alleged antitrust violations, the Plaintiffs alleged two different markets:  (1) the defensive registration market (i.e., for sunrise/blocking services and defensive registrations in the .xxx TLD) and (2) the affirmative registration market (i.e., the .xxx registry will essentially become the sole purveyor of adult content on the Internet).  The court accepted the Plaintiffs' definition of the defensive registration market.  Essentially, Plaintiffs alleged that trademark owners and the owners of domain names in other TLDs would be forced to purchase domain names in the .XXX TLD for "defensive or blocking purposes" in order to prevent unauthorized third-parties from using those names/trademarks in the new .XXX TLD.  Although ICANN argued that these allegations defined only an individual market for each potential .xxx domain name, the court analogizing the alleged market with that of all expiring domain names that was at issue in Coalition for ICANN Transparency, Inc. v. VeriSign, Inc., which the Ninth Circuit found to be a sufficient market for purposes of the Sherman Act. The court, however, accepted ICANN's argument regarding the alleged affirmative registration market, finding that other currently operating TLDs (like .com) are reasonable substitutes for the .XXX gTLD.
Given that the court gave Plaintiffs the green light to proceed with their antitrust claims against both ICANN and ICM Registry, this ruling may bolster efforts by others to raise legal challenges to new TLDs currently under review by ICANN.  Generic TLDs would seem to be likely targets for similar suits.  Generic TLDs have similarities to that of the .XXX registry in terms of the relevant alleged market.  Moreover, the process for awarding a generic TLD to a single applicant (given that there are numerous applicants for several sought-after generic TLDs) has the potential to give rise to challenges to ICANN.  At a minimum, the ruling may result in slowing down ICANN's evaluation process currently underway with respect to the 1930 applications that it received as part of its initial application process for new gTLDs.
Of course, Digital Playground and Manwin have a long way to go to prove the elements of their claims.  We will be watching to see how the case progresses.  For pleadings related to this litigation, click here.
Author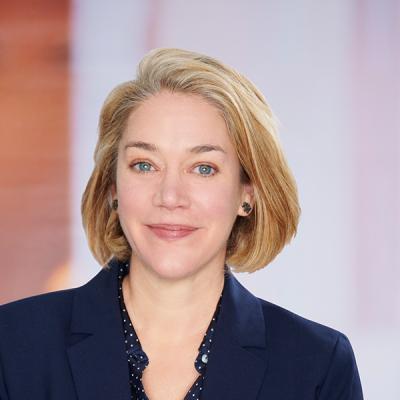 Geri Haight is a Mintz Member and former in-house counsel who focuses on employment litigation, counseling, and compliance, as well as intellectual property and trade secret matters.