Some BPCIA Clouds Begin to Clear: FDA Issues Final Plans for March 2020 "Deemed to Be a License" Provision
In his typical forceful style on December 11, 2018, U.S. Food and Drug Administration (FDA) Commissioner Scott Gottlieb announced several big pieces of policy news affecting the nascent biosimilar market. The Commissioner's statement broadly relates to FDA's "actions to advance the biosimilars policy framework" and is a well-articulated hodgepodge of FDA regulatory, drug pricing, industry competition, and patent thicket complaints, which Dr. Gottlieb is becoming famous for in his written and oral presentations. 
In addition to other policy statements, Commissioner Gottlieb announced the following actions being taken as part of the Biosimilars Action Plan, released in July 2018, and targeted at implementing various provisions of the Biologics Price Competition and Innovation Act (BPCIA), which created the marketing pathway specific to biosimilars:
Final guidance on the "Deemed to be a License" provision of the BPCIA.
Draft Q&A guidance on the "Deemed to be a License" provision that provides practical advice to affected applicants. In this draft document, the Agency also proposes a quite generous 5 year compliance period for newly transitioned biologics to revise their labeling so that they can conform with the additional requirements imposed by the Public Health Service (PHS) Act and FDA's biologics regulations.   
Publicly available list of therapeutic proteins currently approved and marketed under an NDA that will become "biologics" licensed under a BLA on March 23, 2020.
Revised implementation guidance and Q&A guidance.
The BPCIA created an abbreviated pathway for biosimilars through the BPCIA, which Congress passed as a piece of the Affordable Care Act package in March 2010. The BPCIA's "Deemed to be a License" provision has caused quite a lot of uncertainty and confusion for biopharmaceutical developers, despite being only a single paragraph.  The provision states that, effective March 23, 2020, all applications for biological products that have been approved under Section 505 of the Food, Drugs, & Cosmetics Act (FDCA) will transition from New Drug Applications (NDAs) or Abbreviated New Drug Applications (ANDAs) to Biologics License Applications (BLAs) instead. 
Newer entrants to the industry who may be working on their first product and investors in early-stage companies may be particularly perplexed in determining how to move forward with products in light of the upcoming transition of certain products.  FDA's draft guidance released in 2016 left many questions unanswered and didn't provide much practical advice for current sponsors of NDAs that will be subject to the transition or future applicants who were attempting to make decisions about the development pathway on which to place their therapeutic candidate.
At long last, over 8.5 years after passage of the BPCIA (and less than 15 months from the operative transition date of March 23, 2020), we have some clarity from FDA on many of the critical 2020 transition questions! All stakeholders who may be affected should review the draft Q&A guidance and, if more inclined to the policy underpinnings of some of FDA's decisions, the final "deemed to be a license" guidance document. A couple of things that caught our collective eye:
Transition of drugs approved under a 505(b)(2) NDA:  A drug designated for transition that was approved under a 505(b)(2) NDA (i.e., the process between an NDA and ANDA) will be converted into a standalone 351(a) BLA, not a biosimilar application. This makes sense when you consider the BPCIA's language on the contents and approval standards for a biosimilar application submitted as a so-called 351(k) aBLA.
Exclusivity of transitioned NDAs: Approved NDAs transitioned into 351(a) BLAs will not be entitled to any form of biologic reference product exclusivity that typically would attach to a 351(a) BLA. Some of the NDAs being transitioned are for relatively old drug products, like insulin, whose drug applications were approved decades ago and who are no longer subject to patent protection.  Therefore, awarding a blanket 12 year market exclusivity – during which no biosimilar copy of that newly transitioned product could be approved – certainly does not align with the current regulatory and policy push by FDA to increase competition in the marketplace for biologics and to encourage growth of the biosimilars industry. 
PDUFA application fees: If an applicant previously submitted an NDA that is still pending or only tentatively approved and now wishes to withdraw the pending application before the transition date and submit an application for the same product as a BLA instead, the applicant does not need to pay the PDUFA application fees for the BLA so long as the applicant already paid the application fee for the NDA and FDA accepted the NDA for filing.
In other biosimilar news, we recently updated our tracking chart of approved and pending biosimilar applications. The latest version can be found here.
Author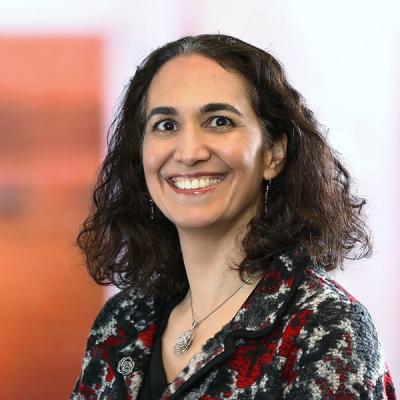 Joanne counsels global clients on the regulatory and distribution-related implications when bringing a new FDA-regulated product to market and how to ensure continued compliance after a product is commercialized.