Latest Supreme Court Decision on Travel Ban for Nationals of Iran, Sudan, Libya, Syria, Yemen, and Somalia: Close Relatives are Now Exempt
This is a follow-up to the Supreme Court's decision on June 26, 2017 which allowed the Trump Administration's Travel Ban affecting nationals of the six designated Muslim-majority countries to be partially implemented until its hearing on the merits in the fall. The Supreme Court specifically exempted people with a "bona fide connection" to a person or entity in the United States.
As we reported on July 17, 2017, the U.S. Department of State interpreted this exemption to be applicable to only "close relatives," limiting it to parents, spouses, fiancés, sons or daughters, siblings, sons-in-law, and daughters-in-law, and excluding resettlement organizations as qualifying U.S. entities for refugees. The U.S. District Court for the District of Hawaii then ruled that additional relatives in the U.S. and refugees accepted by resettlement organizations in the U.S. could qualify for purposes of this exemption from the ban. The Justice Department immediately appealed this decision. The Trump Administration asked the Supreme Court to clarify its June 26th decision. On July 19th, in a one-paragraph ruling, the Supreme Court refused to clarify its prior decision, but it allowed the Hawaii court decision expanding the categories of relatives to stand, pending the appeal of this decision by the Trump Administration to the 9th Circuit Court of Appeals. The additional qualifying relative relationships include grandparents, grandchildren, aunts, uncles, nieces, nephews, and cousins.
However, the Supreme Court stayed the lower court's decision regarding refugees. Accordingly, at this time the relationship between a refugee and a sponsoring agency is not sufficient to overcome the travel ban, and only refugees with qualifying family relationships will be able to overcome the ban. This currently affects approximately 24,000 waiting refugees.
This issue continues to evolve, and we will continue to provide updates following breaking developments.
Author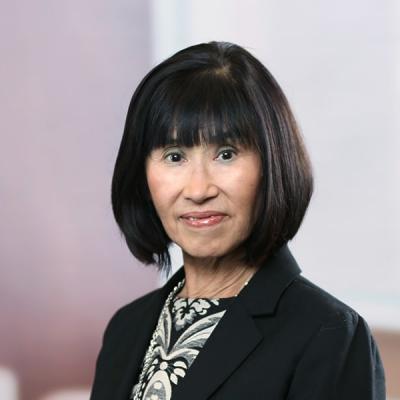 Barbara Chin advises Mintz clients on corporate and business immigration matters. She has served as counsel for Fortune 500 companies on all aspects of employment-based immigrant and nonimmigrant visas. Before joining Mintz, Barbara was as an assistant district attorney in Massachusetts.