The Wells Fargo PII Epic Fail - Chapter II
The law firm that inadvertently produced records containing personally-identifying information ("PII") relating to 50,000 Wells Fargo customers in response to a third-party subpoena, which we first reported on here, went before a judge earlier this month, seeking to permanently bar the recipient and his counsel from further exploitation of the documents and their customer-identifying contents.
What happened at hearing in the Supreme Court for New York County was nothing short of a judicial punch-in-the-face. We'll get to that…
But first, the background. When we published our first report, counsel for Wells Fargo had filed for a temporary restraining order and requested a preliminary injunction to: (1) bar further use of the documents by Sinderbrand and his counsel; (2) compel the return of any copies of the documents in their possession; and (3) require Sinderbrand to submit to a deposition so that Wells Fargo could determine the extent of his disclosure of the documents. Judge Charles E. Ramos granted   the temporary restraining order on July 26, 2017 and scheduled a hearing with respect to the preliminary injunction for August 10.
In the interim, on August 7, counsel for Sinderbrand, who confirmed his client gained possession of the documents at issue from his counsel in his New Jersey defamation matter, opposed Wells Fargo's request arguing that the preliminary injunction was moot because the documents had been deleted and a deposition of Sinderbrand had already been requested in the New Jersey matter. Kicking off a volley of snark, counsel for Sinderbrand wrote in his brief:
"By seeking redundant and unnecessary Court intervention here – through rhetoric that falsely impugns the professional integrity of Sinderbrand and his counsel – Wells Fargo hopes that this Court [will provide] a media-ready denunciation of Sinderbrand for being the unwilling recipient of Wells Fargo's grossly negligent document production […]. While Wells Fargo's efforts to dodge blame for its egregious breach of client confidentiality are, perhaps, understandable from the public relations perspective of a scandal-prone financial institution, they do not deserve this Court's stamp of approval."
As legal rhetoric goes, ouch!
Counsel for Sinderbrand also included a cross-motion seeking an order requiring Wells Fargo, its counsel, and its document review vendor to identify what specific documents in the production were inadvertently produced and to provide sworn affidavits certifying efforts taken to assure that the PII has since been properly secured and to identify any other known disclosures of the PII.
Wells Fargo didn't skip a beat in responding  on August 10: "[Sinderbrand's motion] is nothing more than a disingenuous attempt to blame the victim here and to distract the Court from the emergent issue of protecting confidential information of Wells Fargo's customers."
Later in the motion, Wells Fargo's lawyer dug deeper still:
"The proximate cause of the problem here was not [Wells Fargo's] lawyer's release – by all accounts, she promptly demanded the return and suppression of the information – but, rather, the failure of receiving counsel to honor their legal and ethical obligations to return the materials, and their affirmative enablement of Sinderbrand's malicious visit to the New York Times."
Again, double snap, (rhetorically speaking)!
The sniping, however, did not end with the briefs. According to Law360, whose reporter William Gorta was present at the heated August 10 hearing, in granting Wells Fargo's motion for a preliminary injunction:
"Judge Ramos told Sinderbrand's attorney, […] that as a former member of the Financial Industry Regulatory Authority, Sinderbrand should have known not to reveal the confidential information."

In response, according to Gorta, counsel for Sinderbrand responded:

"Not my call, your honor. Not my call."

To which, Gorta recounted, Judge Ramos blurted:

"I know what to do," turning to Wells Fargo's counsel, "Your motion is granted."
Meanwhile, the court in New Jersey that had ordered Sinderbrand to turn over the disk he received from Wells Fargo has since also required him to be deposed on the topic of the inadvertently-produced PII and his disclosure of that information. We can only speculate at the colorful language exchanged in that conference room.
What's the moral of this twisted tale? Aside from the virtues of a protective order or a confidentiality agreement whenever your organization is producing documents in response to a subpoena, remember the golden rule: do unto the PII of others as you would have them do unto yours. And for practitioners, understand the extent of your ethical obligation in each jurisdiction to identify and prevent further disclosure of inadvertently-produced PII, especially when it relates to a third-party entity or its customers.
Author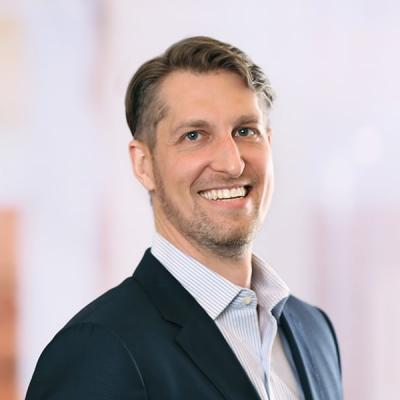 Managing Director, E-Data Consulting Group
John B. Koss counsels Mintz clients on e-discovery and large data matters. He handles commercial litigation, investigations, and governmental inquiries, relying on his experience in practice and discovery project management. Previously, John led the Boston office of a major legal services firm.