Insights Center
Thought leadership, news, events — you will find them all here, right at your fingertips. We've consolidated the firm's most popular content in one, easy to search location. Enter a key word or phrase to find pertinent blog posts, articles, press releases, and upcoming events.
Mintz Viewpoints
Showing 9 - 16 of 9592 results
News & Press Releases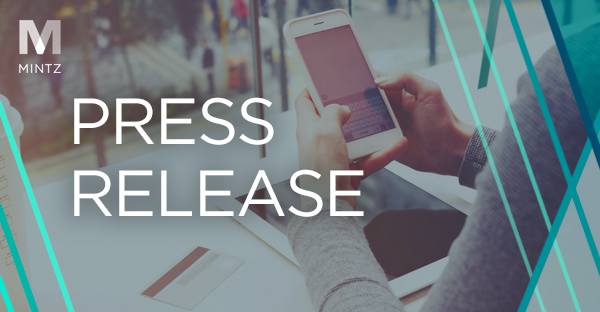 Mintz continues its ongoing commitment to ensuring the firm is an equitable workplace, establishing a new Diversity, Equity and Inclusion (DEI) committee that reports directly to the firm's main decision making body, the Policy Committee. The new Equity Advisory Council (EAC) will be responsible for driving equity for the firm's attorneys, especially women, attorneys of color and LGBTQ+ attorneys.