Read about our current class of Project Analysts. E-mail them or check out their LinkedIn profiles to learn more about the program or to ask questions about recruiting.
Boston
Jorge Adames-Reyes
e-mail
Jorge Adames-Reyes graduated from Vassar College with departmental honors in 2023. He obtained a B.A. in International Studies, along with concentrations in Political Science and Education, and was recognized by the president and dean of the college for outstanding contributions to campus life during his time as an undergraduate. While at Vassar, Jorge interned at the Dutchess County District Attorney's Office and assisted on cases in the narcotics and major crimes divisions. He also worked as a research assistant for both the Anthropology and Latin American Studies departments at Vassar, and volunteered as a legal interpreter for Safe Passage Project in NYC, a non-profit that provides legal representation to unaccompanied immigrant children. Through a Forest Foundation Fellowship, Jorge spent two summers working at the International Institute of New England (IINE) in Boston as a refugee case manager, connecting clients to essential services, delivering cultural orientation classes to new arrivals, and translating intake assessments in Spanish and Portuguese. Jorge was also a four-year member of the men's volleyball team at Vassar, winning two conference championships and making multiple NCAA tournament runs. He worked as the school's primary athletic photographer, served on the executive board of the school's Division III Student-Athlete Advisory Committee, and was awarded the athletic department's student worker of the year award in 2023.
---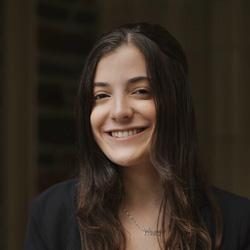 Alana Agron graduated cum laude from Duke University in 2022 with a B.A. in Public Policy and Psychology. Alana earned honors with highest distinction for her Senior thesis, which addressed potential methods for reducing racial disproportionality in North Carolina, the phenomenon whereby racial minorities are overrepresented in Special Education classes and underrepresented in programs for the intellectually and academically gifted. Her thesis was awarded the Winifred Quinton Holton Prize for Innovative Work in the Field of Education. As an undergraduate, Alana was actively involved with research at the Duke Center for Child and Family Policy, working on projects tackling the health impacts of monthly unconditional cash gifts on child development, the effects of COVID-19 on wageworkers and their families, and the effects of a community-wide nurse home visiting program for parents of newborns. She spent her junior year writing policy briefs on behalf of the center, proposing policy solutions in response to the Center's research projects.
In the Summer of 2021, Alana worked on a grassroots Senate campaign in Florida, researching and writing policy briefs on topics such as gun violence, immigration, and healthcare policy. In the Fall of 2020, Alana served as a congressional intern for Congresswoman Debbie Mucarsel-Powell (FL-26). On campus, Alana was actively involved in Duke's chapter of Kesem, a national organization supporting children through a parent's cancer journey. She also served as the Social Programing Officer for the Duke Jewish Student Union.
---
Francesca Barasch
e-mail
Francesca Barasch graduated magna cum laude and phi beta kappa from Columbia University in 2022 with a B.A. in History and Women's and Gender Studies. Francesca specialized in the history of crime and policing, earning departmental honors for the breadth and depth of her studies. Her undergraduate thesis, "The Privilege of Freedom: Disparities in Arrest and Sentencing Practices in Edgefield, South Carolina, 1865-1867," explored the local enforcement of the South Carolina Black Codes, a series of discriminatory laws, during early Reconstruction. This research was awarded the Albert Marion Elsberg Prize for excellence in modern history.
In 2023, Francesca earned her Master's of Studies in U.S. History from the University of Oxford. Her graduate dissertation, "A False Freedom: the Story of Discriminatory Courts in South Carolina, 1865-1868," detailed her discovery of racially segregated county courts. She analyzed the criminal arrests, trials, and sentencing practices of the Kershaw, Marlboro, Spartanburg, and Union County segregated courts, to argue that though the federal government intervened in the South to abolish these courts, they left a significant impact on the practices of local law enforcement in South Carolina. 
During her time as an undergraduate, Francesca served as the president of the Planned Parenthood club and Columbia Historical Association, as well as conducted research in the Freedmen's Bureau archives for Civil War historian, Professor Stephanie McCurry. During her summers, Francesca interned at a boutique criminal defense law firm where she analyzed discovery, attended court and proffer calls, as well as drafted legal documents. In 2020, Francesca was a legislative intern for Congressman Hakeem Jeffries. In this role, she wrote policy memorandums on topics including the impact of racism on mental health, affordable housing, and federal restrictions on convicted felons.
---
Olivia Cohen graduated with honors from The University of Chicago in 2023, where she earned a BA in Global Studies with a minor in Human Rights. Collaborating with Professor Santana, president of the North American Catalan Society, Olivia's senior thesis explored the effects of Catalonian language policy within the context of the Independence movement. Her research unraveled the complex dynamics and political frameworks concerning immigration, community, and national identity.
Throughout college, Olivia participated in Model UN where she helped organize and run both the high school and collegiate conferences hosted by UChicago. In her senior year, she served as Under-Secretary General for the UChicago collegiate Model UN conference. Olivia was also a member of Delta Gamma and served as her chapter's inaugural Vice President for Diversity, Equity, and Inclusion. Recognizing the historical inequalities associated with Greek Life, she established a needs-based scholarship fund to alleviate financial burdens, while also fostering regular roundtable discussions and educational programs to promote Diversity and Inclusion initiatives across Greek Life and the wider campus community.
Olivia interned at the Human Rights Initiative of North Dallas, gaining experience in immigration law with a specific focus on asylum and rights to healthcare. Olivia also worked for Voice for Refuge during her senior year, conducting policy research for campaigns endorsed by the organization. Her efforts primarily assisted immigrant and refugee candidates running for local, state, and federal positions in the 2022 general election.
---
Maya Lytje graduated from Duke University in 2023 with a B.A. in Public Policy and Linguistics and a certificate in Human Rights. At Duke, Maya conducted research on the Leave No One Behind principle of the UN Sustainable Development Goals and created an Excel-based application with the data that was presented during the Distinguished Humphrey Fellowship Fulbright Exchange program on Human Rights and Social Justice. On campus, Maya was also the Co-Editor-in-Chief of Borderless, Duke's international relations journal, and the president of Define America, a student group focused on immigrant rights. She also worked for four years with the Kenan Institute for Ethics' Citizenship Lab where she was paired with a local refugee family supporting them through weekly meetings, connecting them with resources, and providing mentorship for the children. From 2019-2020, Maya was selected as a Kenan Global Human Rights Scholar to write a monthly blog on the intersection of human rights and immigration. Beyond campus, Maya spent a year volunteering on Freedom for Immigrants' National Immigration Detention Hotline. 
In the summer of 2020, Maya was an immigration law intern with the Gauvin Law Firm. There she conducted intake interviews with clients and assisted them through the SIJS, U-Visa, and asylum application processes. In 2022, while studying in DC for a semester, Maya interned with the Association for Diplomatic Studies and Trainings, writing "Moments in Diplomatic History", editing a book manuscript for a retired foreign service officer, and developing lesson plans for teaching diplomatic history. After a two-year deferral period, Maya will be attending Harvard Law School.
---
Tanya Martinez
e-mail
Tanya Martinez graduated magna cum laude from the University of Chicago with a B.A. in Public Policy Studies a minor in Human Rights. Tanya earned honors for her senior thesis titled, "'Que no Haya Duda': Linguistic Barriers and Documentation Status in the Construction of Latinx Immigrants' Perception of Suburban Policing." As an undergraduate, Tanya was actively involved at the UChicago Law School, working on research relating to affirmative action and academic freedom in Latin America, and interning with the Immigrants' Rights Clinic (IRC) in her fourth year. While at the IRC, she served as a Spanish interpreter for the legal clinic and assisted in the preparation of immigration forms. Tanya also worked closely with a team of law students on an Immigration Court trial. She cultivated relationships with the Spanish-speaking respondent and family; compiled sources on country conditions in Honduras; and drafted translated declarations for key witness testimonies. The trial was held in May 2023 and the team was proud to report their client was granted a deferral of removal under the Convention Against Torture.
In the summer of 2022, Tanya interned with the Mexican American Legal Defense and Educational Fund (MALDEF), researching and writing memos on topics including barriers to access to Illinois courts for Limited English Proficiency (LEP) speakers and mandatory versus permissive kindergarten across the Midwest. Tanya has previously interned for the Latino Donor Collaborative, Small Business Advocacy Council, and GirlForward. On campus, Tanya served as President of New Americans, a student-run organization providing tutoring services to immigrants preparing for their naturalization exam. In her free time, Tanya enjoys spending time with her family's new puppy named Panchito, watching movies, and exploring new bookstores.
---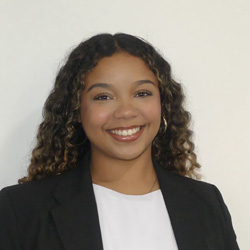 Giselle Mota graduated Cum Laude from Wellesley College with a B.A. in Sociology and American Studies with a concentration in Racial and Legal Justice. She took a particular interest in the intersection of race and punishment ideologies, exploring how their relations have defined our current criminal justice system.
In the summer after her first year of college, Giselle interned at the Los Angeles District Attorney's office under the Grand Jury Advisor, cementing her interest in law. She would go on to intern at the Harvard Law School Tax Clinic and the Legal Aid Society of Los Angeles.
Giselle served as the 2021-2022 Wellesley College Government President, where she worked to increase engagement, advocacy, and transparency amongst students, faculty, and administration. She was a 2021 Hispanic Scholarship Fund Recipient and Wellesley College Presidential Scholar. During her time at Wellesley, Giselle was heavily involved in Ethos, an organization for Students of African Descent, and Tau Zeta Epsilon, a society of the music and arts. Giselle is also a member of Alpha Kappa Alpha Sorority, Inc., the first intercollegiate Historically Black International Women's Service Organization. Through her love of baking, she founded Sweets to the Streets, a baking initiative to raise funds and awareness for groups in need.
---
Emily Ndiokho
e-mail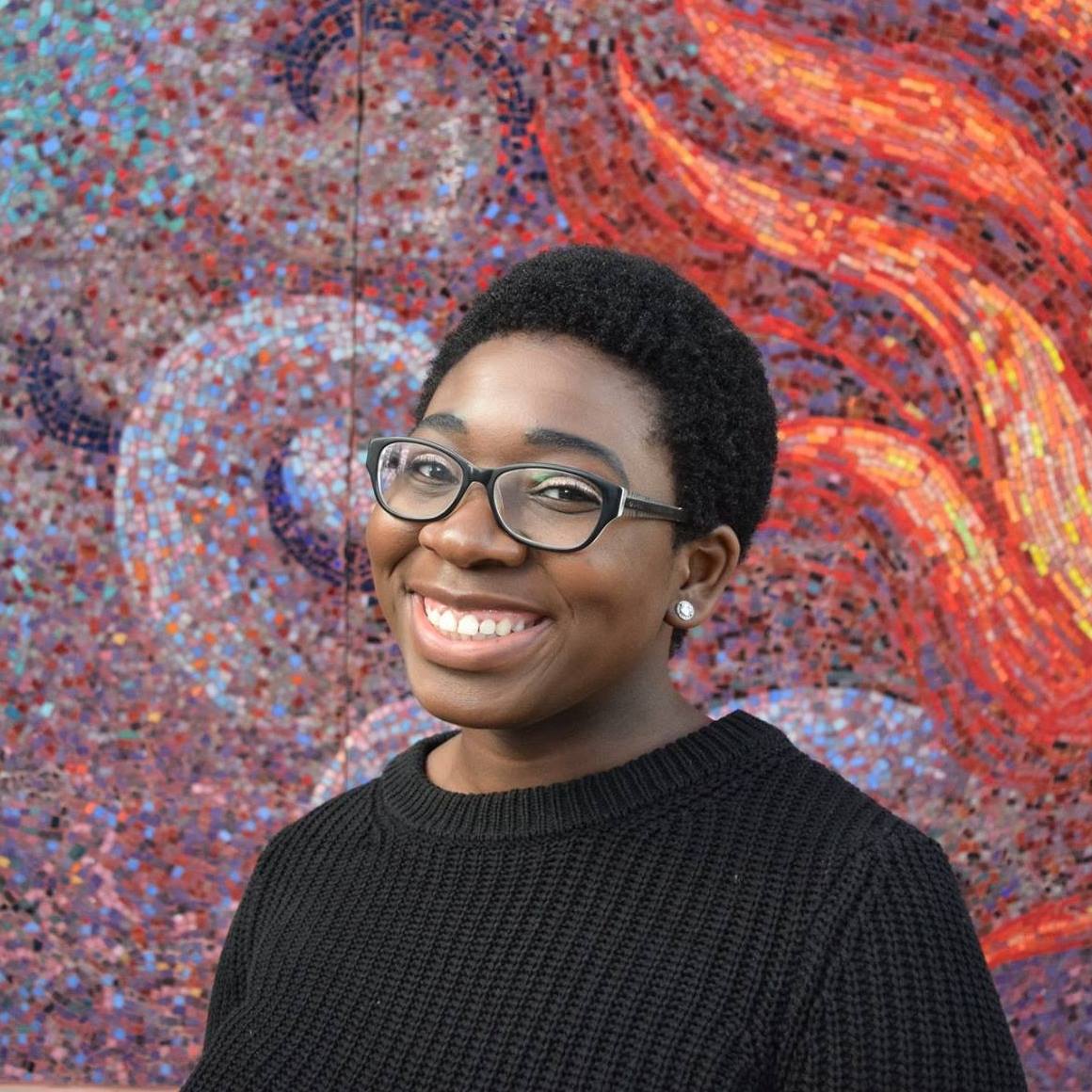 Emily Ndiokho graduated from Barnard College, Columbia University in 2022 with a B.A in Sociology and Educational Studies. In her studies, Emily focused on the intersections of race and socioeconomic status, and their impacts on educational access. Emily's studies led her to write a senior thesis, "(Not Many) New Kids on the Block: The Impact of Gentrification on Local Public Schools and the Urban Teacher Experience", earning her honors. Her thesis examined how New York City public schools are impacted by the gentrification of their surrounding neighborhood.
During her time in college, Emily served as President of Barnard's Student Government Association, as the Executive Producer of the Black Theatre Ensemble, as a tour guide for Barnard's Admissions Office, and as a mentor for high schoolers at the Double Discovery Center. Outside of campus, Emily explored her interest in law through attending the 2019 Harvard Public Policy and Leadership Conference (PPLC) and through her internship in the pro bono department at the New York Legal Assistance Group, where she helped connect low-income New Yorkers with attorneys at New York City law firms.
In her downtime, Emily enjoys watching (or working on!) plays and musicals, reading graphic novels, and searching for the best boba milk tea.
---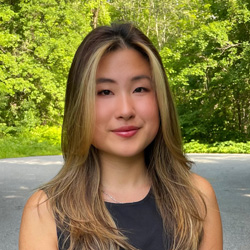 Cassidy Wang graduated from Northwestern University with a B.S. in Journalism, concentrating in Economics, and a double major in Legal Studies. In her senior year, Cassidy wrote a Legal Studies major thesis probing into how one enterprising public interest law firm, through both judicial and political advocacy, brandished the First Amendment as an expansive tool to challenge federal regulations.
At Northwestern, Cassidy worked on grant-funded research examining the empirical link between private equity acquisitions of distressed mortgages, under a Federal Housing Authority program, and housing outcomes for consumers. The research received the Fletcher Award for the best undergraduate research in the social sciences. As a research assistant at the American Bar Foundation, she worked on an Urban Institute-funded legal research project investigating landlords' compliance with COVID-19 eviction moratoria laws. A former aspiring journalist, Cassidy was selected to be a credentialed reporter on Capitol Hill through Northwestern's DC program, and covered congressional hearings, the impeachment trial, and federal housing policy. She also interned at The Capitol Forum, a legal analysis publication examining how policy affects market competition, where she conducted corporate investigations for the consumer protection and antitrust analysis teams.
---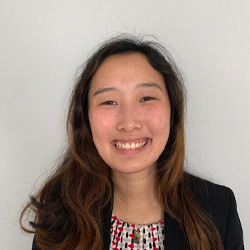 Rachel Wang graduated summa cum laude from Tufts University in 2022 with a B.A. in Psychology and Sociology. For her senior honors thesis - entitled "Publishing Hierarchies in Sociology" - she earned highest thesis honors and interrogated the disparities in who gets to produce 'mainstream' knowledge centered in the field's seminal journals. While at Tufts, Rachel was the Chapter Director of a mentorship organization called Strong Women Strong Girls, a Head Fellow of the Writing Fellows program, a community service pre-orientation leader, and an active member of various departmental DEI committees.
During her summers, Rachel returned home to Seattle to work for the Eastside Legal Assistance Program and the King County Bar Association's Housing Justice Program. She has also enjoyed working as a research assistant on various projects with the Stanford Legal Design lab to better understand how courts navigated the shift to online legal systems amidst the pandemic. In her free time, Rachel enjoys dancing, watching A24 films, and talking about mental health awareness with anyone who's up for listening.
---
New York
Tucker Kelsch
e-mail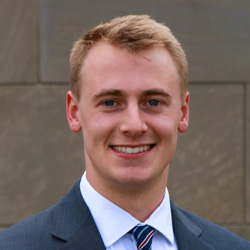 Tucker Kelsch graduated from Wesleyan University in 2022 with a B.A. in Government and Environmental Studies. His independent capstone project examined a trend in American environmental politics away from the legislative momentum of the "Environmental Decade'' toward a new era characterized by measured administrative problem-solving and judicial review. Tucker also contributed to American political science research with three faculty members over his four years.
While at Wesleyan, Tucker was a proud member of the varsity men's soccer team. He also spent his time on campus serving as an Academic Peer Advisor for the Dean's office, editing for the Wesleyan Business Review, and volunteering with special needs students in central Connecticut. His senior year, Tucker interned with the government affairs team of an international transportation infrastructure firm, and conducted mitigation work for the Virginia Indigent Defense Commission.
---
Caroline Koclanes
e-mail
Caroline Koclanes graduated summa cum laude from the University of Chicago in 2023 with a B.S. in Mathematics, a B.A. in Economics, and a minor in Inequality, Social Problems, and Change. While at the University of Chicago, Caroline explored the intersection of law and public service and was heavily involved with the Institute of Politics. Specifically, she led creative writing workings for incarcerated youth at Illinois Youth Center, delivered on-site voting rights trainings to incarcerated individuals at Cook County Jail, and served as Co-President of UChiVotes, the student-led, non-partisan voting initiative at UChicago. Caroline also participated in research with Dr. Susan Lambert studying how managers structure and schedule jobs and the effect of the pandemic on hourly low-wage employees and employers. In addition to her focus on policy, Caroline served as Co-Chair of the Society of Women+ in Math, led the second violin section as Principal in the University Symphony Orchestra, and studied abroad at the West African Research Center in Dakar, Senegal. 
Off-campus, Caroline interned as a Client Advocate at the Orleans Public Defenders. Here, she conducted intake assessments of incarcerated clients daily to analyze their needs and develop mitigation defenses, re-entry plans, and release plans, gaining substantial experience within the criminal legal system. Caroline also interned for U.S. Congressman Joe Neguse and acquired campaign experience working on gubernatorial and municipal campaigns in Massachusetts.
---
Washington D.C.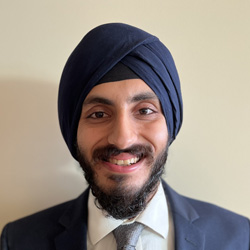 Raj Karan Gambhir graduated magna cum laude and Phi Beta Kappa from Harvard University, where he studied Social Studies and Computer Science with a citation in Mandarin Chinese. His research interests include technology policy and political philosophy.
Raj was previously a researcher at New America, the Brookings Institution, and the Harvard Kennedy School's Belfer Center. In addition to his professional and research experience, Raj has involved himself in Sikh and Asian American organizing and community advocacy. In his spare time, Raj enjoys reading, learning languages, and spending quality time with his friends and family.
---
Matthew Tikhonovsky
e-mail
Matthew Tikhonovsky graduated summa cum laude from the University of Georgia, where he studied Political Science. He founded and served as the co-Editor-in-Chief of the Undergraduate Law Review at Georgia, where he promoted active dialogue about current Supreme Court cases on campus. Through a research position at the School of Public and International Affairs, he contributed to a forthcoming journal article on asymmetrical territorial disputes. His love of service led him to serve as the co-President of Refugee Outreach, a campus group that supports the local refugee community, and work as a writing tutor at UGA's Writing Center.

To further explore the legal system, Matthew interned at the Eastern Judicial Circuit of the Georgia Public Defender Council and Dentons' Public Policy practice in Washington D.C. These experiences taught him the challenges—and rewards—of striving to realize legal ideals in practice.