At the Intersection of Copyright and Communications Law
Computers, tablets, mobile phones, and other Internet-connected devices have changed the distribution of television programming as we know it, providing a myriad of ways to offer programming. Trying to understand the intersection of copyright and communications laws when access is far-reaching can be overwhelming. That's why you need business-sensitive advice from a knowledgeable, well-rounded legal team. Our experienced attorneys know the traditional and over-the-top video-programming industries and will help you stay ahead of the curve.
Share
Awards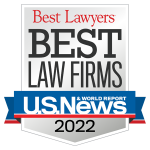 U.S. News and Best Lawyers®
Practice ranked National Tier 1 and Regional Tier 1 in Communications Law, "Best Law Firms" (2022)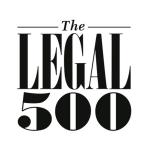 Legal 500
Leading Firm – Media, Technology, and Telecoms – Telecoms & Broadcast: Regulatory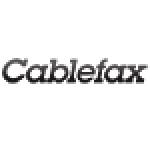 Cablefax
Attorney Seth Davidson recognized as one of the publication's Top Lawyers
Our Experience
180+
Combined years of telecommunications industry experience
Our Approach
We help clients navigate the copyright laws and regulations that affect traditional and over-the-top video programming distributors. Our attorneys have firsthand knowledge of how communications and copyright laws intersect. We represented the cable industry when the compulsory license laws were drafted. And we have years of negotiating experience since that time in interpreting those laws.
Our attorneys are mindful of the central role that the acquisition and retransmission of copyrighted works plays in sustaining our clients' video services. We help to mitigate the costs and legal risks of retransmitting that content. We advise and assist our cable operator clients on all aspects of their compulsory license obligations as well as on matters relating to the Digital Millennium Copyright Act (DMCA).
Cable Compulsory License
Represent major MSOs in the first-ever "audits" of compulsory license statements of account.
Represent cable industry associations in negotiations for adjustments of cable compulsory license rates.
Advise and assist major Multiple System Operators (MSOs) with their semiannual compulsory license filings, including preparation of filings and responding to Copyright Office letters of inquiry.
Digital Millennium Copyright Act
Prepare comments for cable industry association in Copyright Office DMCA "safe harbor" inquiries.
Counsel cable operators on DMCA obligations.
General Copyright
Advise cable operators on copyright issues related to Internet delivery of video programming.
Advise cable industry associations and operators on legislative proposals related to the Copyright Office organization.
Counsel clients on substantive changes to the Copyright Act.
Meet Mintz
Our attorneys provide well-rounded, business-sensitive advice on the copyright laws affecting video programming distributors.