Financial Institution Litigation
Represented Goldman Sachs and a group of underwriters in connection with claims arising from the IPO and subsequent earnings restatement of Opnext, Inc. We obtained an expeditious resolution of the matter that resulted in a full release of our client with no admission of liability and no payment.
Represented an FCM in a class action lawsuit defending against claims alleging that the firm engaged in, or assisted, a scheme to manipulate the prices of palladium and platinum futures contracts traded on NYMEX.
Defended Lloyds Bank in a fraudulent conveyance action. The month-long trial concerned the business enterprise valuation of a machine-tool manufacturer that later went bankrupt. The trial ended with low damages against our client, which were further reduced after an appeal, remand, and settlement.
Represented an international bank in an action to foreclose $165 million in construction loan mortgages.
Represented Apollo Global Management, LLC and its portfolio company, The Fresh Market, as coordinating litigation counsel in multiple merger objection suits arising from the acquisition of The Fresh Market in March of 2016 by certain Apollo affiliates. Following the acquisition, ten separate suits were filed in federal and state courts in Delaware and North Carolina. Mintz successfully negotiated the resolution of all ten complaints in the Delaware Chancery Court and federal district court in the Middle District of North Carolina.
Defended an international commercial bank in an employment whistleblowing case relating to money laundering claims. After being engaged to replace existing trial counsel on the eve of trial, we secured a reversal of a denial of summary judgement from a Federal District Court that resulted in a prompt and favorable resolution of the action.
Obtained dismissal with prejudice of federal and state court complaints asserted against an FCM by investors in a commodity pool who alleged that the FCM aided and abetted a Ponzi scheme perpetrated by the pool operator. We secured a favorable opinion by the Fifth Circuit Court of Appeals in a case of first impression interpreting the Commodity Exchange Act.
Defended a leading FCM against claims brought by another FCM who accused our client of violating the Commodity Exchange Act, breach of contract and negligence in connection with futures and options trading in an omnibus clearing account. After the Southern District of New York dismissed the complaint, we obtained a dismissal with prejudice of a new complaint filed in state court.
Represented a brokerage firm in enforcing common law and contractual obligations against a former employee who removed confidential and proprietary information from the firm.
Represented a private equity company and its principals in a highly contested derivative litigation in the Chancery Court of Delaware alleging breach of fiduciary duty claims by majority shareholders and management of the company.
Represented a major bank/liquidity provider in a dispute over the sequence and priority of payments on student-loan revenue bonds.
Defended a leading futures and options broker in a civil litigation stemming from a $200 million fraud perpetrated by a hedge fund manager.
Represented a broker-dealer and its employees in a "raiding" dispute brought by a rival broker-dealer, including claims of corporate espionage and theft of trade secrets. After a number of plaintiff's claims were dismissed at the pleading stage, we obtained summary judgment in favor of our clients and dismissal of the remaining causes of action.
Served as counsel for a group of private equity firms named as defendants in an antitrust class action alleging that the defendant private equity firms and investment banks conspired to fix prices and allocate market share in the market for the acquisition of shares in companies being sold through leveraged buy outs.
Defended several officers and employees in civil and class action lawsuits filed in the wake of the bankruptcy and collapse of MF Global amid allegations of missing customer segregated funds. Among many successes, we secured the dismissal of the CEO from the securities class action, and the dismissal of five officers and employees from the commodity class action.
Represented Apollo Global Management in conjunction with the Stark Master Fund litigation, a securities fraud case.  Following jurisdictional discovery, Apollo filed a compelling motion to dismiss based on jurisdictional grounds, and the Plaintiffs decided to voluntarily dismiss Apollo from the case rather than try to battle Apollo's motion in court.
Represented the former CEO of a publicly owned telecommunications company in two securities fraud class actions stemming from the company's bankruptcy in the wake of the dot-com bubble burst. The first complaint alleged fraud in connection with disclosures about the company's credit facility. The plaintiffs then filed a second class action alleging that our client engaged in accounting improprieties and caused the company to issue false financial statements. The court granted our motion to dismiss the second complaint on the ground that plaintiffs were on inquiry notice of a potential fraud long before they asserted their claims, and dismissed the action as barred by the statute of limitations. We were able to obtain a settlement of the entire matter on terms that were very favorable to our client.
Defended a publicly traded hospitality REIT against allegations by its counterparty, a large multi-national investment bank, that two of our client's funds defaulted on their obligations under a $1.2 billion credit default swap.
Defended a national financial institution and its federal savings bank subsidiary in putative class action in federal court by borrowers whose vehicles were repossessed alleging violation of California's Rees-Levering Act (concerning required content of notices of repossession and deficiencies on auto loans) as a predicate for unfair competition (§ 17200) claims.
Represented the general partner of a hedge fund and its members in a dispute with a former employee who claimed to own a minority interest in the general partner.
Successfully appealed decision dismissing investment funds' action for legal malpractice and breach of fiduciary duty against former counsel.
Represented an FCM in an arbitration brought by a software developer to recover fees allegedly owed for the use of a platform to support OTC brokers in the fixed income and derivative markets.
Served as lead trial counsel for a private equity–backed financial services company in litigation brought by its company founder. Successfully limited clients' exposure at trial and on appeal.
Represented a major commodities broker in a class action brought in Florida state court. After twice dismissing the complaint and granting plaintiffs leave to replead, the court finally dismissed all claims with prejudice and awarded our client its costs and attorneys' fees. The appellate court affirmed.
Represented institutional investors/bondholders in suit against auditors and directors and officers of an international conglomerate after bankruptcy.
Defended an accounting firm in the first post–PSLRA §10(b)-5 action against accountants to go to verdict. The result was a unanimous jury verdict for the defense.
Served as lead counsel for a private investment fund defrauded by a Forex trading platform scam. We counseled fund manager through a federal investigation and successfully litigated a forfeiture case against the US government, resulting in summary judgment ordering government to turnover 100% of the forfeiture fund to the client and reimburse attorneys' fees.
Representing an FCM in ongoing litigation with insurers over their denial of coverage for $141 million in losses caused by a rogue employee's unlawful commodity futures trades.
Defended investment bank in $125 million claim brought in federal court which ended in judgment for Defendants on all counts.
Successfully defended Citizens Bank against putative class allegations of aiding and abetting fraud and breach of fiduciary in connection with a $100 million Ponzi scheme. The Western District of NY dismissed the complaint, with prejudice. The dismissal was upheld by the Second Circuit Court of Appeals.
Represented all the minority owners of an arbitrage fund that folded after discovering that its value had been inflated by more than 40%. We defended the civil action in New York and related regulatory investigations of the fund's owners for a number of years. The matter concluded with the no charges being levied against our clients, and an extremely favorable outcome in the civil litigation.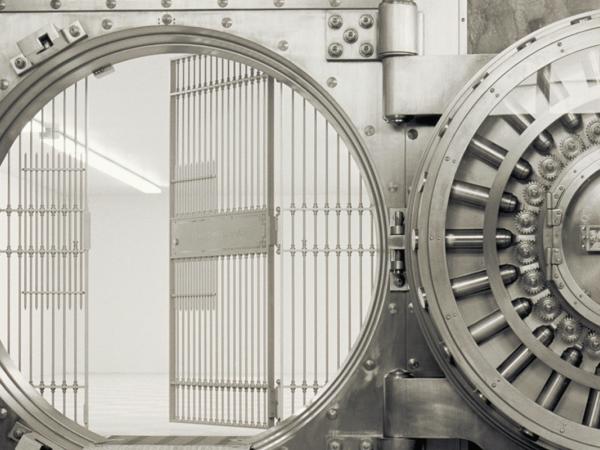 Case Study
Mintz's litigation team achieved a significant victory for Citizens Bank, securing a dismissal of claims by a class of investors that Citizens and a co-defendant aided and abetted a $102 million Ponzi scheme that started in 2008. The US Court of Appeals for the Second Circuit upheld the dismissal.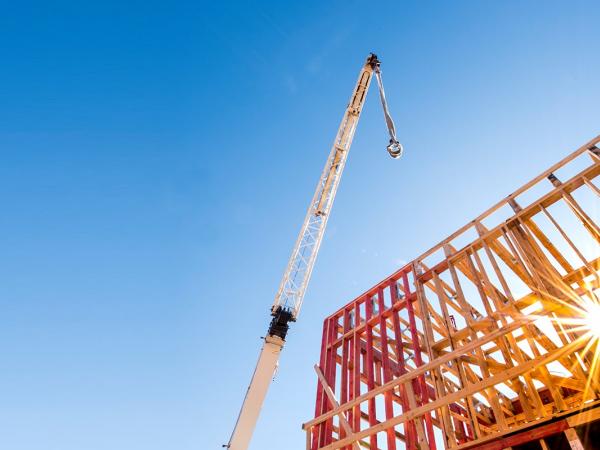 Case Study
Mintz represented Anglo Irish Bank in a successful New York County Supreme Court action to foreclose $165 million in construction loan mortgages. The judge authorized a receiver to complete construction of the building and charge the financing of the bank to the mortgager.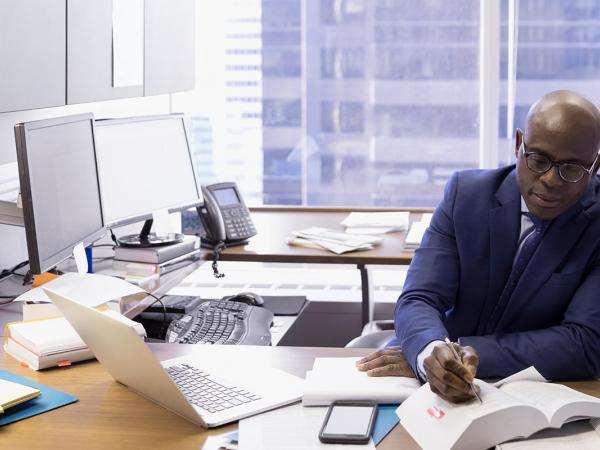 Case Study
Mintz secured an arbitration award of more than $140 million for bank and insurance bondholders following a Eurobond default. The matter against the British Virgin Islander bond issuer, the Egyptian guarantor companies, and two individual owners was found to involve fraud and misappropriations of assets.