Defending a pharmaceutical company in connection with a class action alleging that faxed invitations to educational seminars violated the "junk free" provision of the Telephone Consumer Protection Act ("TCPA").
Defended a national administrator of preferred provider organization ("PPO") networks in a putative class action alleging that our client violated the TCPA. We won a full dismissal of the lawsuit on the pleadings on the grounds that the alleged conduct of our healthcare industry client did not fall within the prohibitions of the TCPA. The potential exposure on the dismissed claims was $65 million–before trebling.
Represented The Los Angeles Lakers in a TCPA class action. Motion to dismiss granted with prejudice.
Represented Hot Topic, a clothing retailer, in a class action alleging that Hot Topic sent texts to customers without prior express consent and thus violated the TCPA. Matter was resolved via a favorable class-wide settlement, which included a $1,485,000 reverter to the company.
Successfully negotiated a settlement in a class action alleging that Buckmasters, an online hunting retailer, violated the TCPA by placing calls calling plaintiff and others.
Successfully settled a class action alleging violation of the TCPA against Popeye's, a fast-food restaurant chain. At the outset we filed and won a motion to stay the case pending the Supreme Court's decision in Spokeo. After the stay was lifted we informed plaintiff's counsel of our intent to file a motion to dismiss for lack of standing and they made a settlement demand.
Successfully negotiated a settlement for our client, a meal subscription service, in a class action alleging that they violated the TCPA by texting the named plaintiff.
Represented EverQuote Inc., a service that allows consumers to compare insurance quotes, in a class action in which plaintiff alleged our client texted individuals without prior express consent and violated the TCPA. EverQuote does not send text messages and prohibits its vendors from sending text messages on its behalf. We successfully persuaded plaintiff to voluntarily dismiss his case.
Represented Perfumania, Inc. in a nationwide class action pertaining to alleged violations of the TCPA, with the plaintiffs seeking between $10 million and $20 million of damages. The case presented novel issues of liability under the TCPA, as well as standing to pursue class under the Supreme Court decision in Spokeo and its progeny. We mounted a spirited defense and obtained a settlement at a very small fraction of the claimed damages.
Successfully settled a class action on favorable terms in which our client, a global leader in dental technology and instrumentation, was sued for alleged violations of the Telephone Consumer Protection Act (TCPA) for sending unsolicited faxes.
Achieved a significant victory for our client, Hofman Hospitality Group, when the Court in Eastern District of California granted our client's motion to dismiss with prejudice. Plaintiff's complaint alleged a TCPA violation based on a text message which contained a link to Lucille's BBQ website (our client's restaurant) after Plaintiff willingly provided his phone number to our client in connection with a dinner reservation at that establishment. While other Fortune 500 companies have paid over $100M cumulatively in settlements for nearly identical allegations, Mintz's defense team succeeded in dismissing the class action on an initial round of motion practice and without any discovery.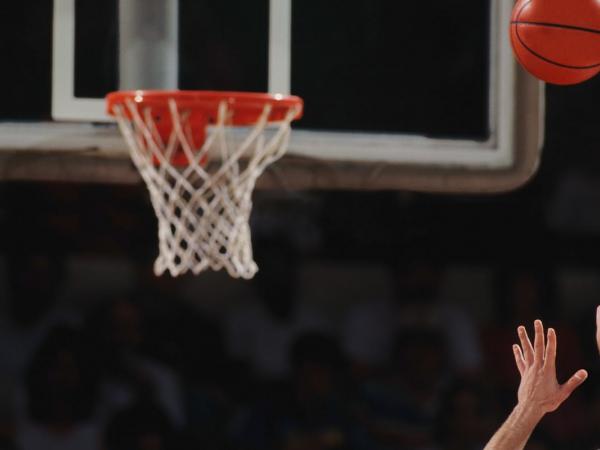 Case Study
Mintz defended the Cleveland Cavaliers in a Telephone Consumer Protection Act (TCPA) class action lawsuit filed in the Northern District of California. Mintz secured an extremely favorable settlement based on evidence that the filer is a serial plaintiff.
Case Study
Mintz obtained a dismissal of a Telephone Consumer Protection Act class action for Hofman Hospitality Group restaurant Lucille's BBQ without any discovery. The plaintiff claimed a text message about a dinner reservation that contained a link to specials violated the TCPA.