Bridgeport
2019 Class Action Litigation Conference - San Francisco
Date: September 20, 2019
Time: 9:00AM - 4:30PM
Location: JW Marriott San Francisco Union Square
Class action lawsuits continue to evolve dramatically and remain an integral and exciting part of high stakes litigation.  Recent U.S. Supreme Court and lower court decisions have contributed to a shift in class action litigation impacting both the plaintiff and defense bar. Bridgeport's Annual Class Action Conference will explore the changing landscape and its effect on both big business and consumers. We will examine decisions in the Epic Systems, American Pipe & Construction, Campbell-Ewald Co., Spokeo and Tyson cases and how they have shaped class standing, certification and use of statistical evidence. We will also review cases pending before the Ninth Circuit and U.S. Supreme Court and their potential impact on the Fairness in Class Action Litigation Act of 2017, the law on ascertainability and standing, presumption of reliance, material omissions, and injunctive relief. Our discussion on trends and hot topics will provide participants with an overview of recent activity and a look at what to expect.
The program will also include a nuts-and-bolts roundtable discussion in which plaintiff and defense attorneys will candidly share what tactics and techniques employed by their adversaries they find to be the most effective. This program is chaired by Robin Nunn of Dechert and Laurence King of Kaplan Fox & Kilsheimer.
Topics Include
Hot Topics and Trends in the Prosecuting & Defending of Consumer Class Actions
(Product Labeling, Data Breachs, Damages, Certification, etc.)
A Look at State vs. Federal Court Strategies for Class Actions
Notable Recent & Pending Cases in the 9th Circuit and SCOTUS
Data Breach Class Actions
Securities Class Actions in 2019
Effective Litigation Strategies in Antitrust Cases
An In-Depth Examination of Class Certification featuring a Close Look at Daubert Considerations
NA Common Sense Approach to Understanding Damages
Lessons From Class Action Trials
Speakers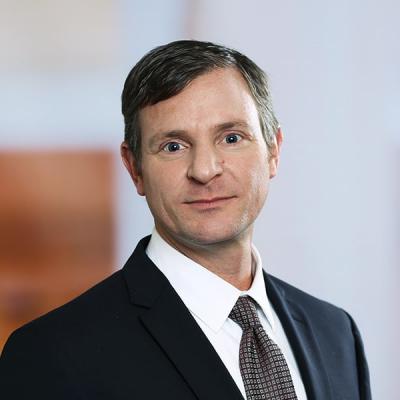 Evan Nadel is a Mintz litigator who represents clients in disputes related to technology. He works on technology-related and business disputes that encompass false advertising, unfair competition, trademark, licensing, privacy, and contract matters. Evan also practices insurance litigation.