WBL Board Program
Breaking Through to the Boardroom: Advice From Non-Traditional Board Candidates
Date: September 16, 2019
Time: 4:20PM - 5:15PM
Location: Chicago, IL
Deb Daccord will be speaking on a panel entitled, "Breaking Through to the Boardroom: Advice From Non-Traditional Board Candidates", at the WBL Board Program.
Moderator: Jodi Hubler, Managing Director, Lemhi Ventures; Boards: Lemhi Ventures portfolio companies Bind On-Demand Health Insurance and Digital Reasoning, Chair of Recondo Technology, Vice Chair of CaringBridge, Medical Alley Association and Central Logic 
Panelists:
Dawn Bir, Chief Commercial Officer, Reata Pharmaceuticals; Boards: Geron Corporation, The Binghamton University Scientific Advisory Board 
Mary Ann Christopher, VP, Clinical Operations and Transformation, Horizon Blue Cross Blue Shield of New Jersey; Boards: MedBridge, RestorixHealth, Seton Hall University, Community Health Accreditation Partner (CHAP), Hackensack Meridian School of Medicine at Seton Hall University   
Deb Daccord, Partner, Mintz Levin; Boards: Big Sister Boston, Lasell Village and Fenway Health
Panelist: Sharon Gabrielson, Global Business Solutions Chair, Mayo Clinic; Boards: Board Chair, Sharps Compliance Corp, CyberMdx, Catasys and Strategic Partners, Inc.
Maureen Spivack, Senior Industry Advisor, New State Capital Partners; Boards: Board Chair, Community Health Accreditation Partner, Excelin, Austin Pain, Effective School Solutions and Leonard David Institute of Health Economics, University of Pennsylvania, Advisory Board Member   
 
In this session, attendees will hear from board program alumni and other WBL members who have successfully made the leap – with a non-traditional (non-CEO) background – to seats on major corporate boards.  Learn about their journey, how they established their value proposition, and the different contacts and methods they used along the way to locate and approach opportunities.  You'll also have a chance to hear more about how their skill sets have been valuable to the boards on which they sit, and walk away with the ability to use this knowledge as you make your own case.
Speakers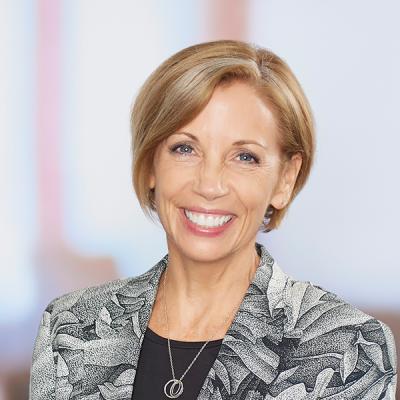 Deborah handles complex transactions, including mergers and acquisitions, joint ventures, and affiliations, for leading health care providers and investors across the United States.