2nd Annual Diversity, Equity, & Inclusion Conference
ACC National Capital Region
Date: November 12, 2021
Time: 10:20AM - 11:20AM (EST)
Location: Virtual Event
Mintz is a sponsor of ACC National Capital Region's 2nd Annual Diversity, Equity, & Inclusion Conference. Narges Kakalia will moderate a panel titled "Psychological Safety and Driving Inclusion" with guest speakers Constance Hadley, a leading expert in Psychological Safety, and Sandy Paik, General Counsel of DC Green Bank. 
Psychological safety is one of the key drivers of employee engagement, as well as workplace inclusion and belonging. During this panel discussion, we will define and explain what psychological safety is, then discuss the conditions that managers and leaders must create in order to optimize engagement, inclusion and belonging. This program will also discuss the obstacles leaders face when working toward psychological safety, as well as best practices for maintaining momentum in the drive for diversity and inclusion and steps to overcome diversity fatigue. 
Guests of the firm may attend the conference with no cost. Please reach out to the contact below to register.
Speakers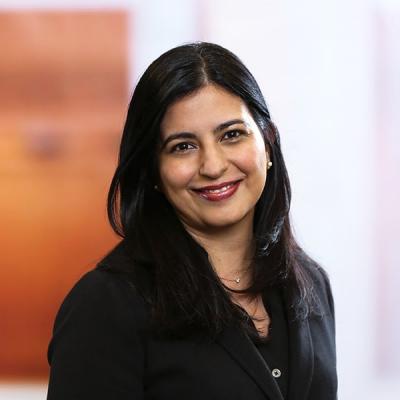 Narges Kakalia is Chief Diversity, Equity and Inclusion Officer at Mintz. She leads the law firm in developing its DEI strategy and implementing steps that foster a culture that celebrates differences and ensures that every employee has an equal opportunity to succeed.