2d Circuit Ruling Gives Employers Additional Incentive to Ensure Their Complaint Channels Remain Open and Are Effective in Fact
Written by Gregory Bennett
The Second Circuit Court of Appeals recently reversed an order of summary judgment for JetBlue Airways Corp. on a former employee's sexual harassment claim in Gorzynski v. JetBlue Airways Corp. This decision underscores the importance of employers ensuring that the avenues available to employees to complain about discrimination and harassment are not only set forth in a policy, but are effective, in fact.
JetBlue's former employee asserted, among other claims, that her supervisor sexually harassed her by subjecting her to a hostile work environment. JetBlue defended the claim by introducing its written sex harassment policy and invoking the Faragher/Ellerth affirmative defense, contending that it could not be held liable because the employee failed to use its complaint procedure. The employee argued that JetBlue wasn't entitled to this defense because she did complain about the conduct, albeit to her supervisor who was also the alleged harasser, and because JetBlue didn't take any remedial action to stop the unwelcome conduct. JetBlue countered by claiming that it was unreasonable to complain only to her harasser when she also could have complained to the human resources department or any member of management, as provided for in the written policy. The court of appeals rejected JetBlue's argument, stating that each case must be reviewed individually and that summary judgment may not be warranted where "there may be reasons why [a] plaintiff fail[s] to complain to those other than the harasser, who are listed as available." In this case, for example, the supervisor of the plaintiff's alleged harasser was apparently "not receptive to receiving employee complaints," and actually admonished the plaintiff previously for complaining about age discrimination. Thus, it might not have been unreasonable for the plaintiff to complain only to the harasser.
The Second Circuit's decision in Gorzynski should serve as a wake-up call to employers to ensure that their channels for resolving complaints of discrimination and harassment remain open and effective. In addition, employers that intend to assert the Faragher/Ellerth defense should fully explore the circumstances surrounding the plaintiff's complaint, particularly, where applicable, a plaintiff's rationale for not bringing his or her complaint to a particular person, to ensure there are no open issues before moving for summary judgment.
---

David Barmak
David Barmak is Chair of Mintz Levin's Employment, Labor and Benefits Section and the editor of this blog. He has extensive experience as a trial lawyer and advisor on a broad range of employment law issues.
Author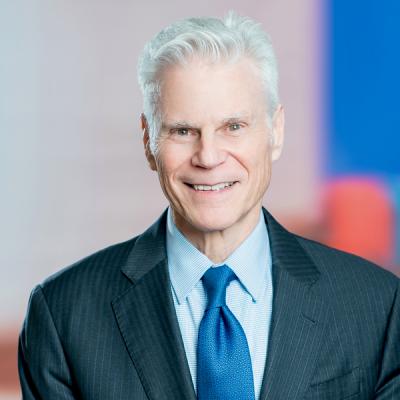 Member / Chair Emeritus, Employment, Labor & Benefits Practice
David Barmak is an experienced trial lawyer at Mintz who focuses his practice on employment law and HR issues. He litigates cases in federal and state courts and arbitrations across the country. David counsels clients on compliance and employee relations issues and risk reduction options.