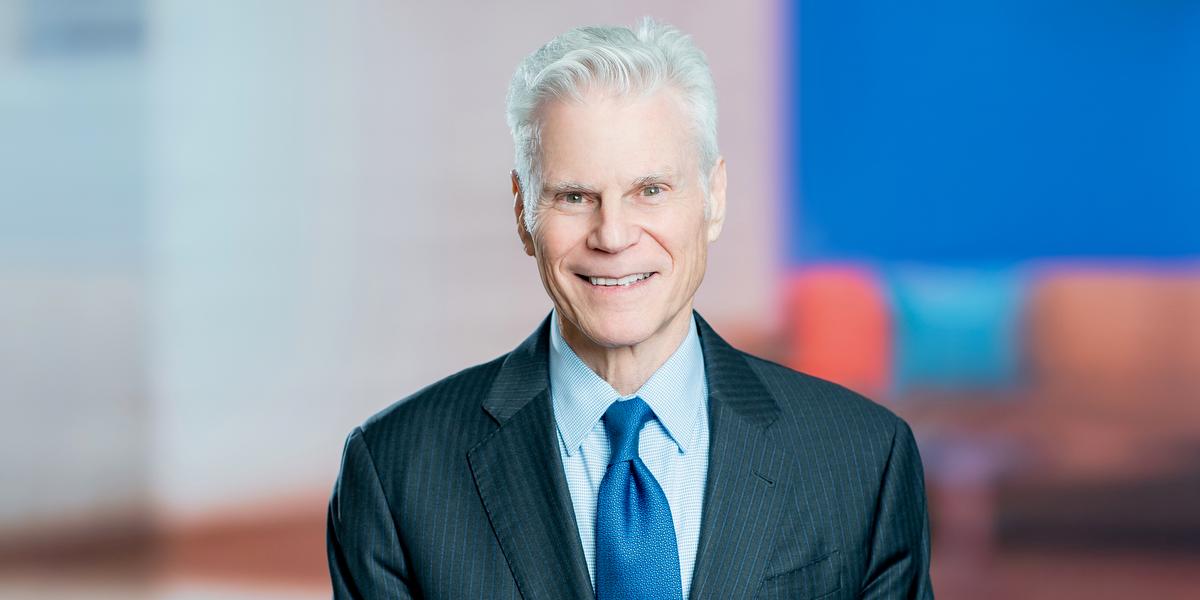 David Barmak
Member / Chair Emeritus, Employment, Labor & Benefits Practice
+1.202.585.3507
David is an experienced trial lawyer and trusted advisor to businesses and their executives with a focus on employment law and HR issues. He has litigated hundreds of cases in federal and state courts and arbitrations nationwide. David is devoted to helping clients accomplish their compliance, risk reduction, and employee relations objectives. 
As a trial lawyer, David has handled cases involving a broad range of disputes such as employment discrimination, whistleblower and other retaliation claims, noncompetition agreements and trade secret issues, wage and hour (FLSA) compliance, class and collective actions, and employment contract disputes. Clients have also regularly looked to David to litigate disputes involving a broad range of non-employment issues, including contract, partnership, shareholder, technology, and outsourcing.
As a trusted advisor, David has helped clients across many industries to reduce employment practices risks and adopt best practices, relating to wage and hour laws, employee leave laws, internal investigations, dispute resolution policies and practices, non-compete and trade secret issues, employee training, personnel and other policies, and WARN Act issues and other matters. He also is frequently involved in the negotiation and drafting of executive employment, separation, and related agreements.
David's clients include publicly and privately held companies, non-profits and trade associations, and their executives in a broad range of industries, including:
Health care and life sciences
Consulting and professional services
Financial-services
Defense and security
Telecom
Hospitality, including hotels and restaurants
Technology
Government Contracting
Staffing and outsourcing
Consulting and professional services
Professional sports
David chaired the firm's Employment, Labor & Benefits Practice for more than a decade. He has been recognized as a leading lawyer by several publications including Chambers USA, a leading legal research guide, in which clients interviewed had these comments about David: "a superior lawyer who is very knowledgeable and attentive" and "unbelievably responsive and timely... His advice is very, very well informed but also highly tuned to the needs of the business". In addition, he has been recognized by Best Lawyers in Labor and Employment litigation and by Super Lawyers, which identified David as one of the District of Columbia's "Top 100" lawyers.
David also has frequently written, lectured, and been quoted on issues such as class action risk mitigation, use of arbitration agreements and class action waivers, post-employment breaches of fiduciary duties, employee versus independent contractor status, employment discrimination, alternative dispute resolution, trial practice, and budgeting for litigation.
Education
Georgetown University (JD)
State University of New York - Buffalo (BA)
Experience
Employment-Related Litigation & Counseling
Prevailed at trial on behalf of a federal government contractor accused of defaming an employee, adversely impacting the employee's security clearance.
Won an arbitration for a consulting services firm sued by a former executive for millions of dollars in severance, equity and other payments, in which the executive's claims were denied in full, and the firm won lost profits for his competition in violation of his non-compete obligations.
Obtained summary judgment in favor of "fast casual" restaurant group on retaliation claim, which was upheld in U.S. Court of Appeals.
Conducted for a client's Board of Directors an internal investigation of an executive's alleged sexual harassment of various employees.
Successfully defended an FLSA (Fair Labor Standards Act) collective action in which, among other things, we were able to limit the number of opt-ins to only approximately 8% against typical rates of 15% - 30%.
Obtained an order compelling arbitration of individual wage claims and dismissing class action claims against a government contractor.
Represented a Fortune 500 company in successfully resolving without liability retaliation and whistleblowing allegations under the False Claims Act and state law.
Represented a financial services firm in the successful resolution of trade secret claims against a former employee.
Represented a laboratory in pursuit of five former employees who became employed by a competitor on trade secret misappropriation, breach of fiduciary duty, use of confidential information to solicit our client's customers and other claims.
Successfully defended a manufacturer against retaliation and whistleblower claims under the Food Safety Modernization Act (FSMA) and the Occupational Safety and health Act (OSHA), resulting in a dismissal of the claims and a finding of no liability.
Developed executive employment agreements for the senior executives of a major New England hospital system and affiliated entities.
Represented a national, publicly traded clinical laboratory company, in defense of a federal court lawsuit filed by an ex-employee who alleges retaliation in violation of the Family and Medical Leave Act (FMLA), and wrongful discharge.
Won arbitration for healthcare company executive enforcing his severance agreement and defeating claims he violated his non-compete.
Complex Business Litigation
Representing purchasers of interests in tobacco escrow accounts relating to the allocation of responsibility for qualified settlement fund taxes
Successfully defended a title company against Freddie Mac's attempt to add them to the list of excluded providers.
Assisted a restaurant group (an LLC) in ousting a non-performing member.
Successfully represented former shareholders in a suit to obtain disbursement to them of the balance of a contingent purchase price due under the terms of a stock purchase agreement.
Won a defense verdict in a federal court jury trial for our client, a healthcare company, sued for millions of dollars in claimed commission dispute.
Recognition & Awards
Legal 500 United States: Workplace and Employment Counseling (2022)
Best Lawyers in America: Litigation - Labor and Employment (2021-2022), Employment Law - Individuals (2022) 
Included on the Washington, D.C. Super Lawyers: Employment & Labor, Employment Litigation: Defense, Business Litigation, Alternative Dispute Resolution List (2007, 2010 – 2021)
Chambers USA: District of Columbia – Labor & Employment (2014 – 2021)
Included in the Top 100 List of the Washington, D.C. Super Lawyers (2021)
Previously included on the Virginia Super Lawyers: Employment & Labor, Business Litigation, Alternative Dispute Resolution List
Martindale-Hubbell AV Preeminent
Member, Editorial Advisory Board, Employment Law 360 (2013 and 2014)
Involvement
Senior Fellow, Litigation Counsel of America, The Trial Lawyer Honorary Society
Chair, American Academy of Alternative Dispute Resolution
Certified mediator, Institute for Conflict Management
Pro bono mediator, Civil Division of the Superior Court of the District of Columbia
Past Master of the Bench, William B. Bryant American Inn of Court, Washington, DC
Past faculty member, National Institute of Trial Advocacy, Georgetown University Law Center
Member, American Health Lawyers Association
Member, American Bar Association (ABA)
Member, ABA Litigation Section
Member, ABA Labor and Employment Law Section
Recent Insights
Events
As new developments occur with the Delta variant, employers must adapt their return to office (RTO) plans to comply with fluctuating CDC guidance, state and local requirements, and employee expectations.
Mintz's Annual Employment Law Summit brought together thought leaders to discuss the most pressing issues employers are facing in today's unprecedented work environment. Attendees heard presentations on the continued impact of COVID-19; social justice and diversity, equity and inclusion initiatives; recent and anticipated changes to employment laws; and best practices for managing sensitive employee situations.