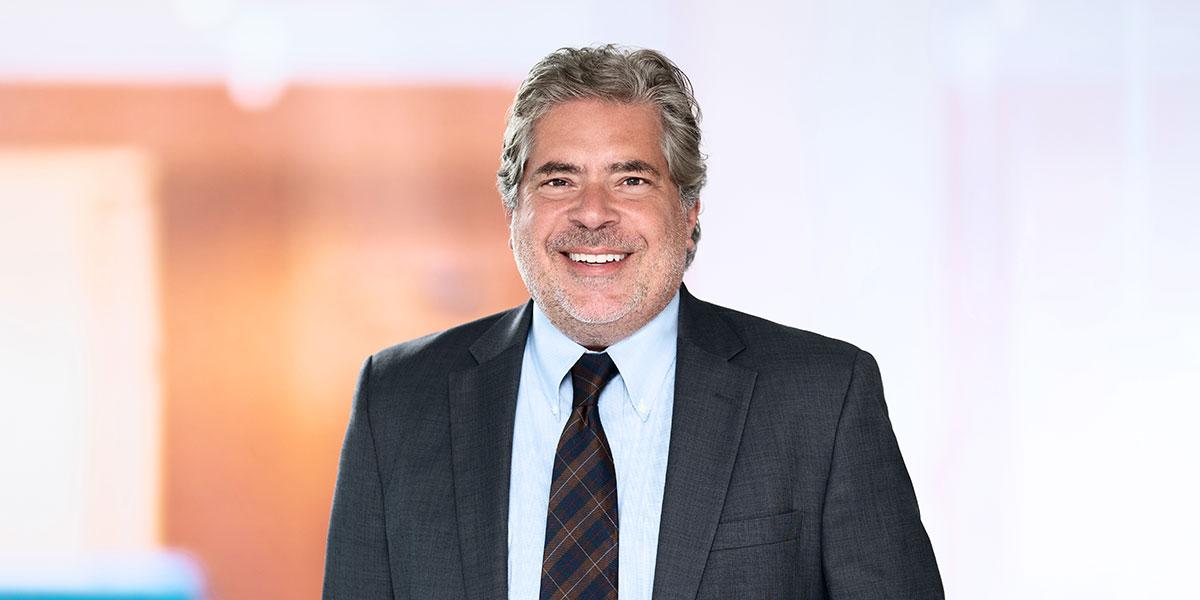 Benjamin is a seasoned employment attorney who advises clients on a broad spectrum of executive compensation and employee benefits issues and ERISA-related corporate matters. He represents public and private companies in financial services, real estate, health care, life sciences, technology, and a variety of other industries as well as boards, management teams, and funds.
Benjamin has extensive experience counseling clients on benefits and compensation matters related to retention, incentive, and equity plans. He also negotiates employment, separation, change in control, and non-compete agreements that advance his clients' business objectives while complying fully with applicable statutes and regulations. When called on to negotiate compensation packages on behalf of private equity and management-side clients, Benjamin often helps develop strategic objectives and provides insight on market conditions. In these negotiations, he also regularly provides guidance on investment structure options in light of the founders' stock, options, and options interests.
Clients also seek Benjamin's counsel on ERISA matters and related tax, securities law, corporate governance, and accounting issues that arise in mergers, acquisitions, bankruptcies, reorganizations, and the administration of benefit plans and programs. His work on these matters has included advising on health care law requirements, COBRA obligations, and the termination of qualified retirement plans.
Prior to joining Mintz, Benjamin was a partner at a global law firm, where he focused his practice on executive compensation, employee benefits issues, and ERISA matters. Earlier, he served as an associate at several international law firms.
Experience
Employee Benefits and Executive Compensation Experience in Connection with the Following Transactions:
Negotiated employment and separation agreements for chief executive and senior-level officers of numerous large-cap public companies, private portfolio companies, and private equity funds.
Restructured a limited liability company's operating agreement to incorporate profits interests, including catch-up provisions.
Provided guidance on COBRA obligations in connection with a client's acquisition of a subsidiary target from a foreign seller.
Advised a client on meeting coverage and reporting obligations under health care law requirements.
Counseled a special trustee on the termination of qualified retirement plans.
Assisted with obtaining several IRS private letter rulings, including for matters involving master and group trusts.
Prepared submissions about compensation arrangements for filing under the correction program of Section 409A of the Internal Revenue Code.
Employee Executive Compensation Experience
Represented the parent company of security monitoring and medical alert technology companies in an investment transaction with a private equity firm focused on the software and IT services industries.
Advised an alternative asset manager focused on investments in communications and infrastructure assets on its acquisition of 90% of the wireless tower business of a real estate investment trust for approximately $220 million in cash.
Represented a Canadian insurance and wealth management group in its acquisition of a vehicle warranty company and its subsidiaries for $720 million following a competitive auction process.
Advised a private equity firm focused on middle market company investments in the sale of an electronic transaction-processing company's parent to a group of investors that included management.
Represented a Boston-based computer software and services company in its acquisition of a computer-aided design company for about $470 million cash.
Advised a direct-to-consumer life insurance company in its $150 million initial public offering of common stock.
Represented a holding company in the sale of a food premix and ingredient supplier to a global food and ingredient supplier.
Represented a lower middle market private equity firm in the recapitalization of a Boston-based coaching and career services company.
Advised the subsidiary of a B2B publishing group in the sale of its health care informatics business line to an events company.
Advised a British publishing company in an acquisition by its equipment rental portfolio company of a supplier of street maintenance and snow removal equipment.
Represented a British publishing company in the sale of its equipment rental portfolio company to a private equity firm focused on lower middle market companies.
Advised a middle market private equity firm and its portfolio company focused on Medicare reimbursement services in the sale of the portfolio entity to a health care data and analytics company.
Advised an auto insurance portfolio company held by a private equity fund in its sale to a division of a global insurance brokerage and risk management services firm.
Represented a health care software company in its sale to a global health care IT company.
Read less