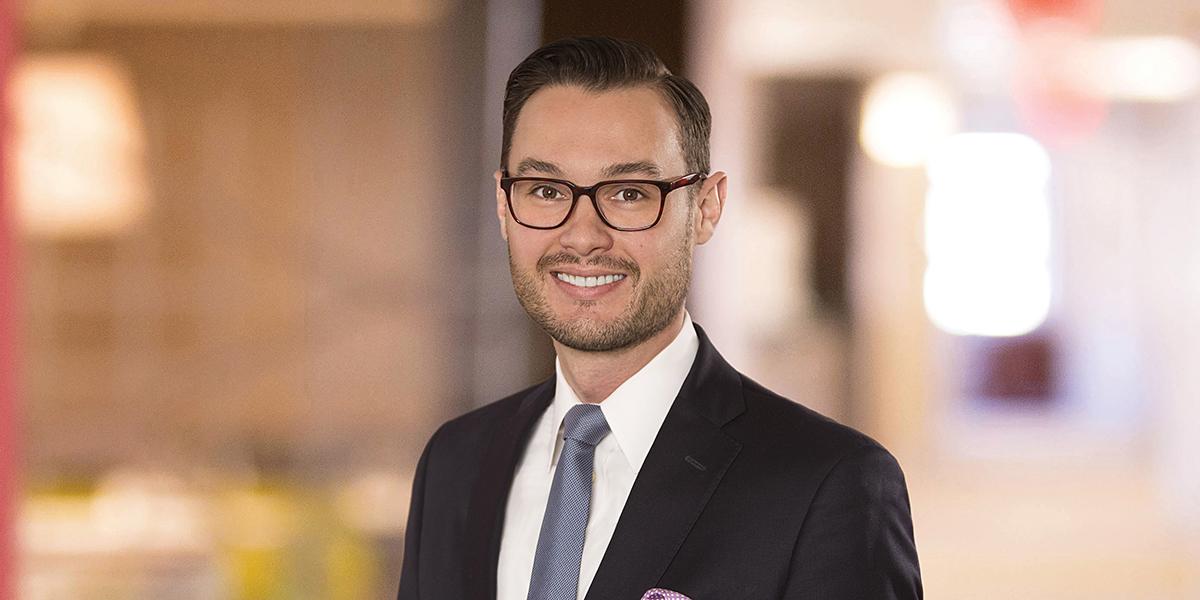 Matt focuses his practice on helping his clients navigate increasingly complex corporate transactions including leveraged recapitalizations, buyouts and minority investments in the U.S. and abroad.
Leveraging his broad skill set and unique background as an international negotiator, Matt serves as a strategic counselor to his clients, leading teams that structure, negotiate, and execute various transactional arrangements, with a particular focus on private company mergers and acquisitions, growth equity investments and joint ventures. Matt also serves as outside general counsel to several private company clients, advising them on all aspects of their legal needs, and is very active in the representations and warranties insurance space, acting as underwriting counsel to a leading underwriter in over two dozen transactions, ranging in size from $15 million to in excess of $10 billion.  
Matt's clients span a broad range of corporate organizations, including well-known private equity sponsors (funds and family offices), large multi-national corporations, and both early-stage and late-stage growth companies, across a variety of industries including technology, pharmaceuticals, life sciences, telecommunications, financial services, consumer products, energy, and manufacturing, among others.
Prior to joining Mintz, Matt worked for Torys LLP and Weil Gotshal & Manges LLP.
In addition to his corporate transactional practice, Matt is a recognized international negotiator and legal advisor. In 2010, the United Nations and African Union appointed Matt the Principal Legal Advisor to the Darfur Delegation in the Darfur Peace Negotiations. Embedded in Doha, Qatar as an official member of the Darfur delegation, Matt led a team of over two dozen international legal and policy advisors on all aspects of the peace negotiations including issues related to power and wealth sharing, the negotiation of a $2 billion development fund, the overhaul of the petroleum and natural resources sectors, and the formation of a regional government for Darfur. From 2006 to 2011, Matt was affiliated with the Public International Law & Policy Group (PILPG) in Washington, DC where he worked on over a dozen post-conflict legal and policy initiatives including leading the first-ever surrender to the International Criminal Court, amending the Iraqi Constitution, designing war crimes witness protection programs in Uganda, and advising on the establishment of the Republic of South Sudan.  Matt currently serves in a pro bono capacity as a Senior Peace Fellow for PILPG advising on the implementation of the 2020 Sudan Peace Agreement.
During law school, Matt was an editor of the American University International Law Review and was the President and Co-Founder of the International Trade and Investment Law Society at American University.
Education
American University (JD, cum laude)
American University (MA, International Affairs)
Hobart College (BA, cum laude, highest honors)
Experience
Mergers & Acquisitions
Charlesbank Capital Partners in a leveraged buyout of Healthcare Fraud Shield, a SaaS-based software developer.
A large family office in the leveraged buyout of a regional paving company based in the mid-West.
XCM Solutions, a cloud-based workflow solutions provider for professional tax and accounting firms, in its $160 million sale to Wolters Kluwer Tax & Accounting North America.
GCM Grosvenor as a co-investor in several significant leveraged buyouts.
A large technology-focused private equity sponsor in multiple bolt-on acquisitions to their existing platform.
Motus, Inc. in an innovative leveraged buyout by Thoma Bravo, which combined Motus with Runzheimer Inc. to establish the leading vehicle management and reimbursement platform.
Laddawn, Inc., a leading manufacturer of plastic bags and films for packing applications with over $145 million in annual net sales, to Berry Global Group, Inc. (NYSE: BERY). 
Kimberly-Clark Corporation in selling its transdermal, micro-needle drug delivery division (Sofusa) to Sorrento Therapeutics for a total of $310 million (including contingent consideration).
Princeton Lightwave, a developer of LiDAR technology, in its sale to Argo AI, an investment vehicle of Ford Motor Company.
A fundless sponsor in the acquisition of an industry-leading SaaS technology company with global operations.
A large family office in a leveraged buyout of a financial services company.
KeraNetics, a Winston-Salem-based regenerative medicine business in its merger with Microchips Biotech.
A large family office in a co-investment in a significant retail fitness franchise.
JN Phillips Auto Glass in a leveraged buyout by CenterOak Partners LLC and subsequent combination with Techna Glass, Inc. to form TruRoad Holdings, Inc., the second largest autoglass repair company in the U.S.
A leading investment advisory/broker dealer firm in the strategic acquisition of a rival's advisors and other assets.
InRegen, the developer of a novel autologous cell therapy in the sale of its business to ProKidney, LLC for $62 million.
A middle-market private equity fund in the acquisition of a consumer products platform company.
A national wholesale grocery company on the acquisition of a grocery distribution company's assets.
AT Cross Company, a portfolio company of Clarion Capital Partners, in its acquisition of Sheaffer, BIC's fine writing instrument business.
A venture-backed technology company on the sale of its assets to a strategic investor.
An early-stage technology company on the merger of its assets and management team with a foreign rival.
A Fortune 50 global financial services firm in the acquisition of the assets of a financial services provider.
Financings
NexImmune, Inc., a Maryland-based immunotherapy company, in six private financing transactions as well as its February 2021 IPO, which has been reported as the first upsized IPO at the top of its price range without a crossover.
Viela Bio in its spin-out from AstraZeneca's MedImmune division to establish a stand-alone company for early-stage inflammation and autoimmunity biologics, as well as its $250 million Series A financing, crossover financing round, and IPO.
A large family office in the establishment of a joint venture with a leading strategic partner and subsequent minority investment in a youth sports program.
A large family office in a minority investment in a craft liquor company.
A family office in over a dozen minority investments in various early stage biotechnology issuers.
A medical device company in its $250 million Series D private placement.
A biotechnology issuer in a $60 million Series C private placement.
A biotechnology issuer in a $60 million Series D private placement.
A drug development issuer in a $25 million Series A private placement.
A wastewater treatment company on an innovative project financing structure.
Recognition & Awards
Washington D.C. Super Lawyers: Rising Star (2015 - 2021)
The National Law Journal's D.C. Rising Stars (2020)  
Involvement
Mintz Firm-wide Diversity Committee - Member
Senior Peace Fellow (Pro Bono) – Public International Law & Policy Group
Hobart College Alumni Association – Executive Committee Member at Large
Former Competitive Sailor: North American, National, and Provincial Champion (1993-2000)
Former Co-Chair, Hobart and William Smith Colleges Alumni Association, Washington, DC
Former Vice-Chairman, American Bar Association- International Trade Committee
Events
Speaker
ACC National Capital Region Summer Series
Online Event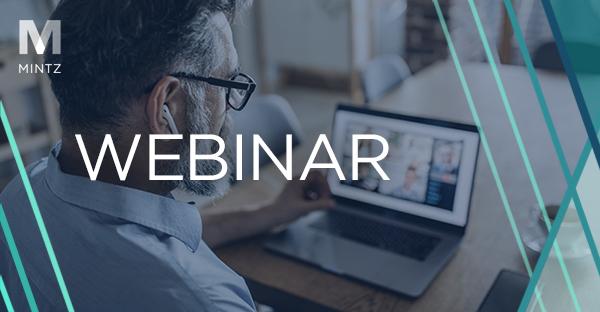 Moderator
Marriott Marquis, New York