Don't Get Tripped Up by Tax Issues
When the transactional or operational activities of your company, business, or investment fund raise tax issues, you need an experienced tax legal team with a deep commitment to representing your interests and optimizing outcomes. Our tax lawyers stay on top of complex, constantly changing tax laws to help you develop and implement successful strategies.
Share
Awards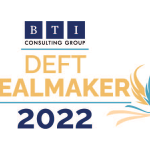 2022 Deft Dealmaker
Singled out as one of the 32 law firms who can get any deal done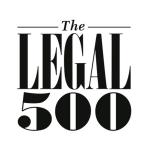 The Legal 500 United States
Ranked for M&A Middle Market
Our Approach
With Mintz's tax team, no matter the transaction you're executing on, certainty in quality and advice is guaranteed. We work with businesses at all stages and sizes; start-ups; public and private companies; family-owned businesses; domestic and international companies; private equity, venture capital, and other investment firms; entrepreneurs; executives; professional services firms; US and international investors; and others to ensure their transactions are solidly structured and their operations are properly handled for the present as well as future. 
If and when you decide to take your business to the next level via a merger, acquisition, collaboration, financing, or exit, decide to do so with our team.
Global, National, and Local Insight
We provide US federal, state, local, and international tax advice
Highly Focused Team
Tax law is our team's sole area of concentration
Areas of Focus
Buyouts, Mergers & Acquisitions
Private Equity
Venture Capital & Emerging Growth Companies
Family-Owned Businesses
Cross-Border Transactions
Debt Financing
Joint Ventures
Fund Formation
Equity Investments & Capital Markets
Meet Mintz
Our team will help you develop and implement successful tax strategies.