Mintz's Annual Employment Law Summit 2023 - Boston
Date: May 2, 2023
Time: 8:00AM - 2:00PM (EST)
Location: Mintz Boston Offices
We had a fantastic year with three successful employment law summits in New York, Boston and San Diego! Scroll down to view a recap of our 2023 agenda and click here to stay up to date on critical employment law updates and events, including upcoming news about our 2024 Summits. 
---
Assumptions about the nature and structure of work have been revisited and employers find themselves operating in a workplace transformed. 
Now, with a multi-generational, geographically-dispersed, politically and socially conscious workforce in tow, a continued expansion of the regulatory landscape, and a greater pressure to enhance the overall employee experience, employers must be ready to confront the many new challenges that lie ahead – all while remaining competitive and reducing potential exposure.

Join us on May 2, 2023 for Mintz's Seventh Annual Employment Law Summit as we bring together thought leaders to discuss the employment law hot topics of the day.
This year, we are pleased to announce Lauren Moran, Chief of the Fair Labor Division at the Massachusetts Attorney General's Office as our keynote speaker.
Who should attend? C-Level executives, compliance officers, in-house counsel, and HR professionals from all industries.
---
Agenda & Topics Covered:
Breakfast & Check-In (8:00 - 8:25 AM)
Opening Remarks (8:25 - 8:30 AM)
First things First: Prioritizing Hiring & Onboarding Compliance in an Evolving Marketplace (8:30 - 9:20 AM)
Whether an employee's hiring and onboarding occurs in the office, remotely, or as a hybrid of the two, it's crucial that employers understand the associated legal risks as it can make all the difference between a successful experience and a costly lawsuit. During this opening segment, we will cover requirements and best practices for properly hiring and onboarding new employees (in office and remotely), focusing on employment salary history and pay transparency, artificial intelligence in the hiring process, background checks and drug testing, employment applications and job postings, trainings and orientations, and more. 
Presenters: Mike Arnold, Kathryn Droumbakis and Natalie Groot (Mintz)
To Have and To Hold: Leveraging Change to Drive Engagement and Retention (9:20 - 10:10 AM)
The workforce is more connected, mobile and diverse than ever.  Given this, employers need to understand the factors, trends, and developments driving the retention of high-performing employees.  Specifically, this panel will discuss the "new normal" driving employee's everyday experience and practices for retention, including effective performance management techniques (including in the hybrid environment), the prevalence of quiet quitting but also quiet hiring, the impact of GenZ's growing presence in the workplace, the importance of DEI, as well as focusing on health and wellness in the workplace, and much more.
Moderator: Drew Matzkin (Mintz)
Panelists: Julianna Akuamoah (Chief People Officer, NOBULL), Jay Babbitt (Vice President, Human Resources, Northland Investment Corporation), Kelley Burwood (Deputy General Counsel, Employment & Mobility, HubSpot)
Coffee Break (10:10 - 10:25 AM)
Managing a Harassment and Discrimination Crisis: A Workplace Investigations Playbook (10:25 - 11:15 AM)
Increasingly, crisis events are a significant part of the work of general counsels, HR professionals, and their teams – both avoiding them from a proactive compliance standpoint as well as developing effective reactive strategies. Our panel will present, in an iterative, moderated "docudrama" format, the approach, roles, responsibilities, and best practices associated with responding to a workplace crisis and investigation that unfolds in real time. This interactive discussion will focus on the challenges in-house attorneys, HR professionals, and key members of the C-Suite may face as they advise their companies and business partners on responding to crisis events that have direct consequences for their various stakeholders.
Presenters: Geri Haight, Corbin Carter and Natashia Tidwell (Mintz)
Compensation Considerations in Hiring, Firing and Everything in Between (11:15 - 12:05 PM)
Today, the business, tax and legal considerations around the design, implementation and efficacy of different compensation models continue to evolve. This session will discuss at a high level some of the significant compensation issues facing companies needing to attract, retain talent and, where necessary, separate with talent. Topics we will cover include:
Granting of Equity at Hire, Types of Equity, and Tax Strategies for Employees.
What to do about Underwater Options; Revisiting Repricing.  
How to Deal with Expiring Options
Our CEO wants to conserve cash and hold off on their own salary payment.  Great, right?
Equity Considerations in Terminations- acceleration, extension and other changes.
Presenters: Anne Bruno and Benjamin Ferrucci (Mintz)
Lunchtime Keynote Speaker and Q&A Session (12:05 - 1:00 PM): Lauren Moran, Chief of the Fair Labor Division at the Massachusetts Attorney General's Office
Coffee Break (1:00 - 1:05 PM)
When It Is Time To Say Goodbye: Best Practices For Navigating the Separation and Post-Separation Landscape (1:05 - 1:55 PM)
In this session we will take a deep dive into the thorny, complicated issues that arise when it's time to end the employment relationship and the issues that arise thereafter.  Topics include: separation/severance agreement do's and don'ts, tips for ensuring the safeguarding of employer information (including trade secrets), physical property (e.g., laptops) and reputation, final wage payment law compliance, and finally, the keys to implementing and enforcing an employee's post-employment restrictive covenants.
Presenters: Brendan Lowd and Emma Follansebee (Mintz)
Closing Remarks (1:55 - 2:00 PM)
---
Mintz is an accredited CLE provider.  This program is accredited in the following states: California (4.0 general credits) and New York (5.0 credits in the Areas of Processional Practice).  Through reciprocity, this program is also eligible for 5.0 credits in New Jersey and 4.0 credits in Connecticut. This program is eligible for 4.0 PDCs toward SHRM-CP and SHRM-SCP recertification.  If you are seeking credits for a state not listed above, we will issue a certificate of attendance that you may use to apply for credit in your state of licensure.
For any additional questions, please contact [email protected].
Speakers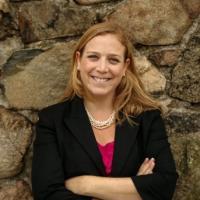 Lauren Moran
As Chief of the Fair Labor Division, Lauren Moran oversees the Division's enforcement of Massachusetts laws that protect workers including the payment of minimum wage, prevailing wage, overtime, and public construction bid laws, as well as the state's Earned Sick Time Law and Domestic Workers Bill of Rights. Prior to this, since October 2015, Moran served as the Deputy Chief of the Fair Labor Division, and before that, worked in the Fair Labor Division for more than five years representing the state in both criminal prosecution and civil enforcement actions and conducting community engagement on behalf of the division. Moran also previously served as the Chief of Staff for the Massachusetts Department of Unemployment Assistance for three years. She is a graduate of Suffolk University Law School and Syracuse University.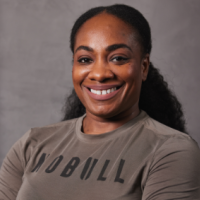 Julianna Akuamoah
Panelist
Julianna Akuamoah is the Chief People Officer at NOBULL, a footwear, apparel, and accessory brand for people who work hard and don't believe in excuses. At NOBULL Julianna helps ensure that all people strategies fuel the brand's growth with a focus on culture and operational efficiencies. She is a trusted advisor, dedicated to fostering an award-winning work culture. Julianna was named by Campaign US as their Female Frontier Award Winner for championing change. She is passionate about driving change and inspiring up and coming women leaders along the way.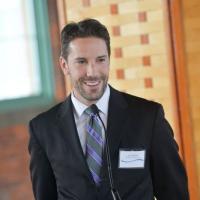 Jay Babbitt
Panelist
Jay has more than 20 years of leadership experience in Human Resources working with diverse employee populations in both union and non-union environments to foster a culture of connectedness and engagement. Jay currently serves as Vice President | Human Resources for Northland, a real estate firm with over 650 employees in more than 80 locations around the country. His responsibilities include oversight and strategic direction of all aspects of the human resources function, along with the review and benchmarking of best practices as it applies to recruitment and retention, talent development, compensation and benefits, and rewards and recognition.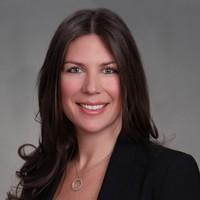 Kelley Burwood
Panelist
Kelley Burwood is the Deputy General Counsel, Employment & Mobility at HubSpot. In her five years with HubSpot, Kelley has scaled the employment & mobility functions to support HubSpot's growth to over 7,000 employees across 13 countries. Her employment work focuses on all aspects of employment law compliance globally. She also partners with HR on HubSpot's Diversity, Inclusion & Belonging efforts, pay transparency, COVID response, M&A and litigation. Kelley's mobility work focuses on HubSpot's global immigration, relocation and temporary mobility programs.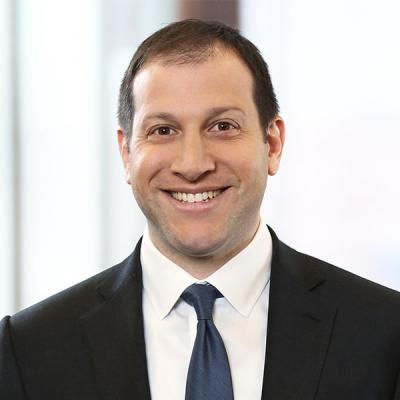 Michael Arnold is Chair of the firm's Employment, Labor & Benefits Practice. He is an employment lawyer who deftly handles a wide array of matters.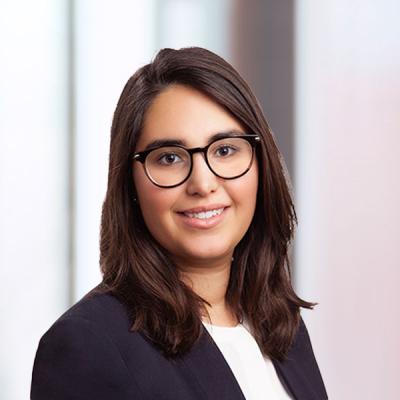 Kathryn Droumbakis is a Mintz Associate who litigates employment disputes before state and federal courts and administrative agencies and counsels clients on compliance with employment laws. She also has experience with complex commercial, professional liability, and real estate litigation.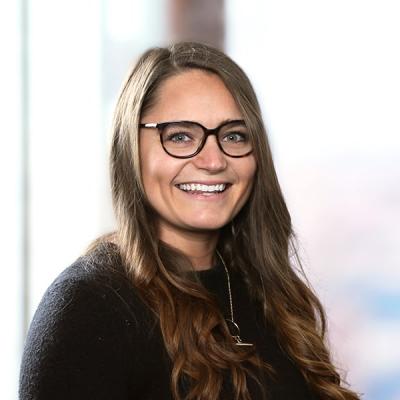 Natalie C. Groot is a Mintz attorney who litigates employment disputes on a wide variety of employment and labor matters. Natalie's litigation practice includes non-competition and non-solicitation agreements; discrimination, sexual harassment, and retaliation claims; and wage and hour compliance matters.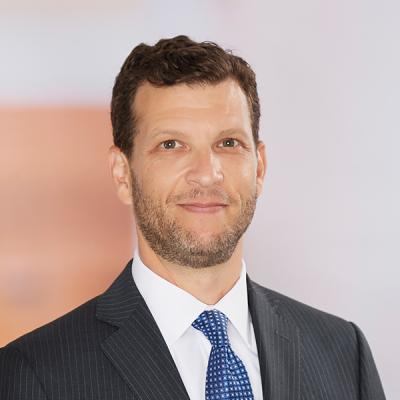 H. Andrew Matzkin is an employment litigator at Mintz, and he provides counsel on labor and employment issues. Drew represents clients in life sciences, technology, industrial, and professional services before federal and state courts, arbitrators, and administrative agencies.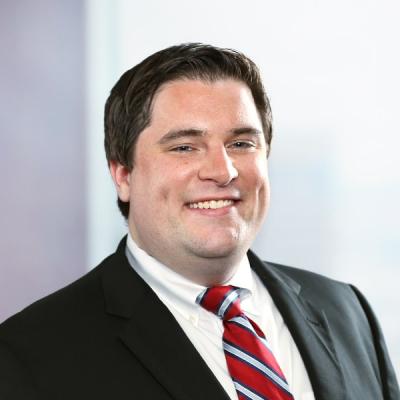 Brendan is an experienced and creative litigator, advisor, and counselor to public, private, start-ups, and closely-held companies. Brendan also represents high-level executives in the negotiation of their employment agreements and compensation.
Emma counsels clients on a wide variety of employment issues and litigates employment disputes before state and federal courts and administrative agencies. Her litigation practice includes restrictive covenant agreements; discrimination, sexual harassment, and retaliation claims; and wage and hour compliance.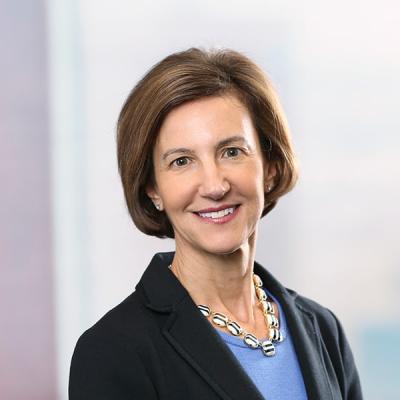 Anne L. Bruno is a Member at Mintz who advises clients ranging from start-ups to multinational public companies on issues related to corporate and employment law, including executive compensation, employee benefits, securities law, and corporate governance. She is also a key member of the firm's multidisciplinary ESG practice, helping corporate boards, companies, and their investors navigate a broad range of environmental, social, and governance considerations.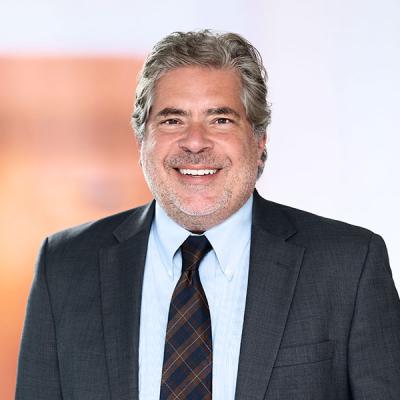 Benjamin is a Member at Mintz who advises clients on executive compensation and employee benefits issues and ERISA-related corporate matters. He represents public and private companies in financial services, health care, life sciences, technology, and a variety of other industries as well as boards, management teams, and funds.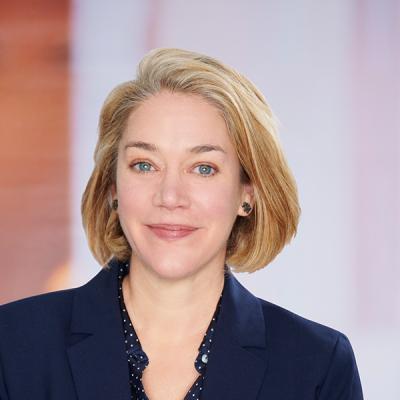 Geri Haight is a Mintz Member and former in-house counsel who focuses on employment litigation, counseling, and compliance, as well as intellectual property and trade secret matters.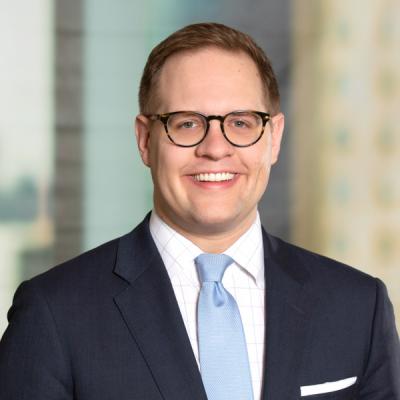 Corbin Carter is a solution-oriented employment counselor and litigator who guides clients through all aspects of the employment lifecycle. Corbin's practice covers everything from offering day-to-day employment advice and compliance with federal, state, and local employment laws, to leading the management-side defense and prosecution of various employment-related claims at the trial and appellate level.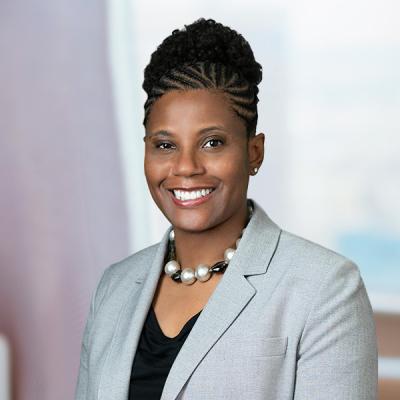 Natashia Tidwell is a Member at Mintz who focuses her practice on white collar defense and government investigations. She leverages her experience as a former federal prosecutor and police officer to provide pragmatic counsel to schools on federal and state constitutional issues and to advise individuals, companies, and institutions on government enforcement actions.