Mintz's Annual Employment Law Summit 2023 - New York
Date: April 20, 2023
Time: 8:00AM - 2:00PM (EST)
Location: Lotte New York Palace
We had a fantastic year with three successful employment law summits in New York, Boston and San Diego! Scroll down to view a recap of our 2023 agenda and click here to stay up to date on critical employment law updates and events, including upcoming news about our 2024 Summits. 
---
Assumptions about the nature and structure of work have been revisited and employers find themselves operating in a workplace transformed. 

Now, with a multi-generational, geographically-dispersed, politically and socially conscious workforce in tow, a continued expansion of the regulatory landscape, and a greater pressure to enhance the overall employee experience, employers must be ready to confront the many new challenges that lie ahead – all while remaining competitive and reducing potential exposure.

Join us on April 20, 2023 for Mintz's Seventh Annual Employment Law Summit as we bring together thought leaders to discuss the employment law hot topics of the day.
This year, we are pleased to announce Annabel Palma, Chair and Commissioner of the New York City Commission on Human Rights as our keynote speaker.
Who should attend? C-Level executives, compliance officers, in-house counsel, and HR professionals from all industries.
---
Agenda & Topics Covered:
First things First: Prioritizing Hiring & Onboarding Compliance in an Evolving Marketplace
Whether an employee's hiring and onboarding occurs in the office, remotely, or as a hybrid of the two, it's crucial that employers understand the associated legal risks as it can make all the difference between a successful experience and a costly lawsuit. During this opening segment, we will cover requirements and best practices for properly hiring and onboarding new employees (in office and remotely), focusing on employment salary history and pay transparency, artificial intelligence in the hiring process, background checks and drug testing, employment applications and job postings, trainings and orientations, and more. 
Presenters: David Barmak and Natalie Groot (Mintz)
To Have and To Hold: Leveraging Change to Drive Engagement and Retention
The workforce is more connected, mobile and diverse than ever.  Given this, employers need to understand the factors, trends, and developments driving the retention of high-performing employees.  Specifically, this panel will discuss the "new normal" driving employee's everyday experience and practices for retention, including effective performance management techniques, including in the hybrid environment, the prevalence of quiet quitting but also quiet hiring, the impact of GenZ's growing presence in the workplace, the importance of DEI, as well as focusing on health and wellness in the workplace, and much more.
Panelists: Lisa Barse Bernstein (Chief Administrative Officer, SageSure), Jennifer Budoff (Associate General Counsel, Schneider Electric), and Allison Heilman (HR Director, Americas, Christie's)
Moderator: Drew Matzkin (Mintz)
When It Is Time To Say Goodbye: Best Practices For Navigating the Separation and Post-Separation Landscape
In this session we will take a deep dive into the thorny, complicated issues that arise when it's time to end the employment relationship and the issues that arise thereafter.  Topics include: separation/severance agreement do's and don'ts, tips for ensuring the safeguarding of employer information (including trade secrets), physical property (e.g., laptops) and reputation, final wage payment law compliance, and finally, the keys to implementing and enforcing an employee's post-employment restrictive covenants.
Presenters: Brendan Lowd and Nikki Rivers (Mintz)
Navigating an Increasingly Politically-Polarized Workplace
Politics in the workplace has always been a sensitive issue.  But in today's environment, employee divisions have become more extreme and interactions less civil.  At the same time, company leadership continues to grapple with how best to account for, and comment on, social issues, as well as how to have direct conversations with employees.  During this session, we will discuss ways in which organizations can deftly manage through this top-of-mind issue at both the macro and individual levels, including by offering best practices for driving the political conversation in the workplace, while enhancing office culture and limiting exposure.
Panelists: David Katz (SVP Chief Counsel, Litigation & Employment, Related Companies), and Jackie Wilson II (Chief Diversity, Equity & Inclusion Officer, Brooklyn Nets/BSE Global)
Presenters/Moderators: Andrew Bernstein and Emma Follansbee (Mintz)
Keynote Speaker and Q&A Session: Annabel Palma, Chair and Commissioner of the New York City Commission on Human Rights
The Evolution of Discrimination and Harassment Since #MeToo
In 2017, the #MeToo movement took the workplace (and the world) by storm, prompting legislative efforts to address workplace harassment and employers to make significant changes to policies, procedures and training. Now, over five years and a national pandemic later, in a workplace transformed, how have employers continued to advocate for safe, inclusive work environments? This final segment will explore this evolution and cover the latest developments regarding equal rights laws, detail new and novel approaches to ensuring safe workplace environments, and highlight considerations employers and employees should recognize in addressing new forms of discrimination and harassment. 
Presenters: David Lagasse, Evan Piercey and Natashia Tidwell (Mintz)
---
Mintz is an accredited CLE provider.  This program is accredited in the following states: California (4.0 general credits) and New York (5.0 credits in the Areas of Processional Practice). Through reciprocity, this program is also eligible for 5.0 credits in New Jersey and 4.0 credits in Connecticut. This program is eligible for 4.0 PDCs toward SHRM-CP and SHRM-SCP recertification. If you are seeking credits for a state not listed above, we will issue a certificate of attendance that you may use to apply for credit in your state of licensure.
For any additional questions, please contact [email protected].
Speakers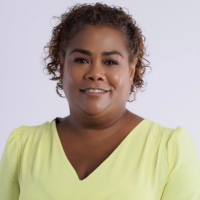 Annabel Palma
Speaker
Annabel Palma serves as the Chair and Commissioner of the New York City Commission on Human Rights (the Commission), a role she was appointed to in October 2021 by then Mayor Bill de Blasio. Ms. Palma's experiences as a young single mother, struggling to build a better life for her family, helped define her approach to the New York City Council and make government more responsive to the needs of the community. Commissioner Palma has dedicated her life to fight for workers' rights and for fairer, more responsive representation for NYC's many communities.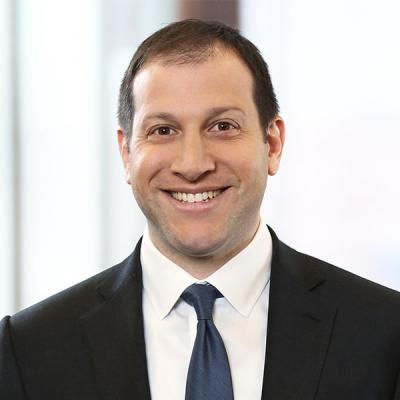 Michael Arnold is Chair of the firm's Employment, Labor & Benefits Practice. He is an employment lawyer who deftly handles a wide array of matters.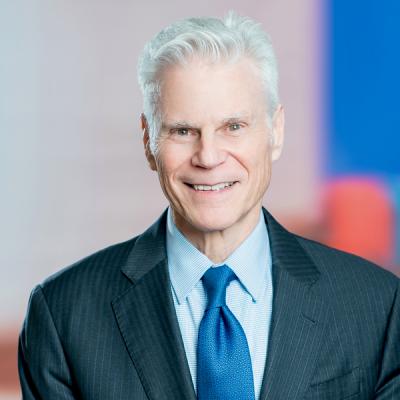 David Barmak is an experienced trial lawyer at Mintz who focuses his practice on employment law and HR issues. He litigates cases in federal and state courts and arbitrations across the country. David counsels clients on compliance and employee relations issues and risk reduction options.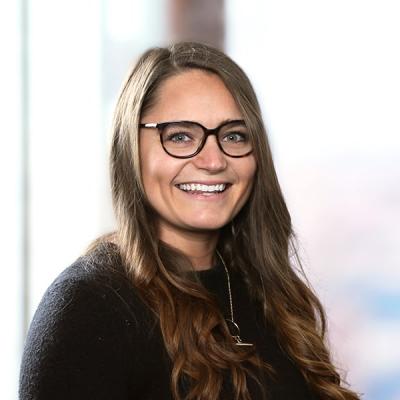 Natalie C. Groot is a Mintz attorney who litigates employment disputes on a wide variety of employment and labor matters. Natalie's litigation practice includes non-competition and non-solicitation agreements; discrimination, sexual harassment, and retaliation claims; and wage and hour compliance matters.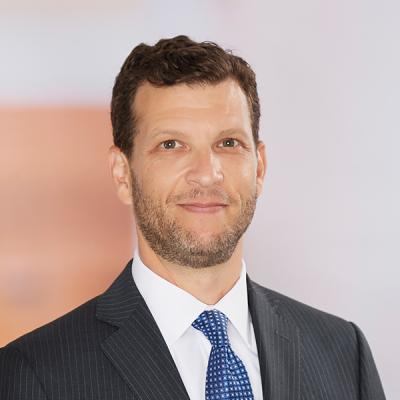 H. Andrew Matzkin is an employment litigator at Mintz, and he provides counsel on labor and employment issues. Drew represents clients in life sciences, technology, industrial, and professional services before federal and state courts, arbitrators, and administrative agencies.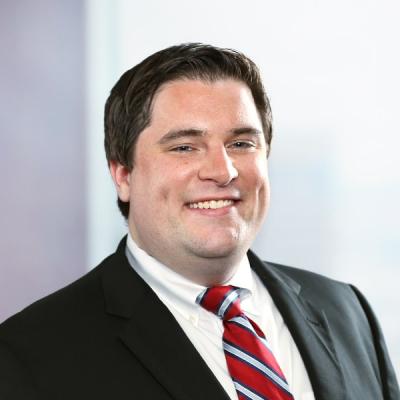 Brendan is an experienced and creative litigator, advisor, and counselor to public, private, start-ups, and closely-held companies. Brendan also represents high-level executives in the negotiation of their employment agreements and compensation.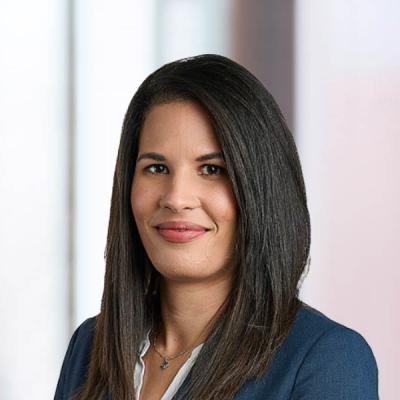 Mintz attorney Nicole M. Rivers defends employers in employment litigation and labor matters and advises on employment best practices. She handles cases involving claims of wage and hour violations, harassment, retaliation, discrimination, breach of employment agreements, FMLA violations, and violations of California's Private Attorneys General Act (PAGA), Family Rights Act (CFRA), and Fair Employment and Housing Act (FEHA).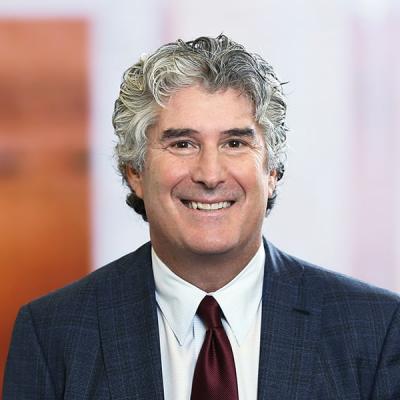 Andrew is a seasoned transactional attorney who advises public and private companies, as well as C-Suite and business executives, on a broad range of sophisticated compensation matters.
Emma counsels clients on a wide variety of employment issues and litigates employment disputes before state and federal courts and administrative agencies. Her litigation practice includes restrictive covenant agreements; discrimination, sexual harassment, and retaliation claims; and wage and hour compliance.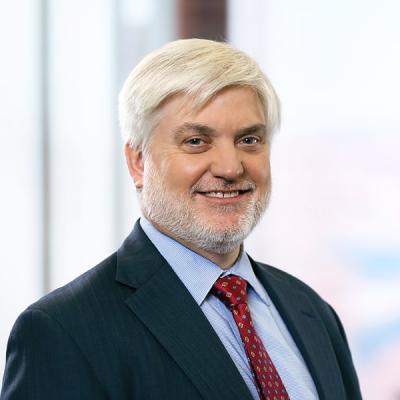 David R. Lagasse is a Mintz attorney who handles compensation issues in mergers and acquisitions, venture capital investments, private equity financing, and other transactional contexts. He represents buyers, sellers, and management teams in compensation and equity arrangements.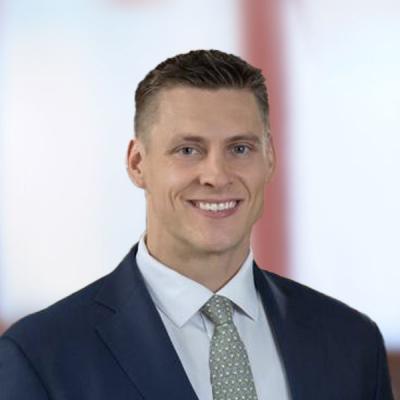 Evan M. Piercey is an Associate at Mintz who litigates employment disputes before state and federal courts and administrative agencies. He also advises clients on a range of issues, including employment agreements and compliance with employment laws.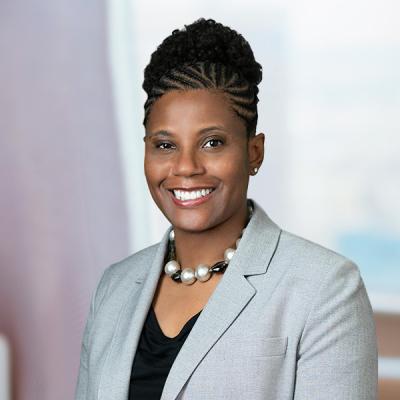 Natashia Tidwell is a Member at Mintz who focuses her practice on white collar defense and government investigations. She leverages her experience as a former federal prosecutor and police officer to provide pragmatic counsel to schools on federal and state constitutional issues and to advise individuals, companies, and institutions on government enforcement actions.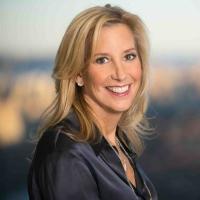 Lisa Barse Bernstein
Panelist
As SageSure's Chief Administrative Officer, Lisa Bernstein leads their human resources, office operations, legal and administrative functions. In her role, she provides invaluable expertise and strategic leadership for critical business operations and elevates and enhances the firm's overall effectiveness to deliver on its business strategy. Lisa oversees the People, Legal and Administrative functions for the organization. Lisa sits on the Management Committee of the firm, chairs the DE&I council, leads the Company's philanthropy, BCP and ESG efforts.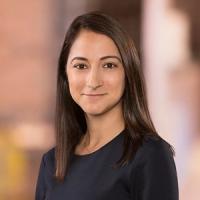 Jennifer Budoff
Panelist
Jennifer Budoff is Associate General Counsel in the North American legal department of Schneider Electric, a global specialist in energy management and automation. As the sole general employment counsel in the United States and Canada, Jennifer provides advice and guidance on all aspects of employment law for an employee population in excess of 20,000. In, addition Jennifer oversees all employment and commercial litigation within the United States and Canada. Prior to joining Schneider Electric, Jennifer was an associate at Mintz, practicing in its Employment Labor and Benefits group in Washington, D.C.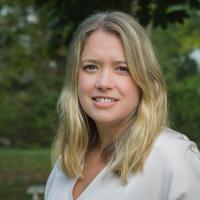 Allison Heilman
Panelist
Allison Heilman joined Christie's in September 2019 as the HR Director for the Americas. In this role, Allison is responsible for designing and delivering the HR strategy for Christie's in the Americas, ensuring it supports the business plans for the region, as well as managing day to day operations. She also partners closely with the global HR Leadership Team on the overall people agenda for the firm. Over her tenure at her previous job, Allison had HR responsibilities for both their domestic and international offices in London, Dublin and Dubai, as well as covering an array of different business units, including Intermediary and Institutional Distribution, Legal and Finance, Real Estate and Corporate Credit.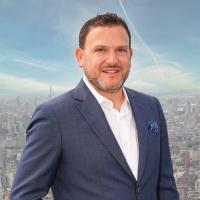 David Katz
Panelist
As Senior Vice President - Chief Counsel, Litigation & Employment for the Related Companies (one of the most prominent privately-owned real estate firms in the U.S. with nearly 4,000 employees and over $60 billion in assets owned or under development), David oversees the company's complex commercial and employment litigation. In his role, David advises on the full spectrum of HR matters, including policy and process design/implementation, performance management, leaves of absence, wage and hour, EEO, hiring and termination, compensation and benefits, diversity, equity and inclusion, learning and development, post-employment restrictions and collective bargaining. Prior to joining Related, David spent nearly 13 years at a large law firms representing employers in all aspects of labor and employment law across various industries.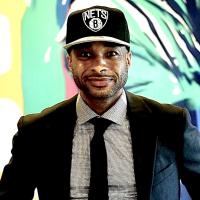 Jackie Wilson II
Panelist
As Chief Diversity, Equity, and Inclusion Officer, Jackie Wilson oversees DEI and social justice related strategies and initiatives for BSE Global properties including Barclays Center, the Brooklyn Nets, the Long Island Nets of the NBA G League and NetsGC of the NBA 2K League as well as the New York Liberty. He spearheads BSE's Diversity Council, Employee Resource Groups, and the Brooklyn Nets United Games platform and collaborates to provide a DEI lens to departments across the company. Jackie also developed BSE Global's Supplier Diversity Program, which creates opportunities for local minority and women-owned businesses to become suppliers of goods and services for the organization.