California East? D.C. Passes Comprehensive Ban of Non-Compete Agreements
The District of Columbia Council has passed the Ban On Non-Compete Agreements Amendment Act of 2020 ("the Act").  If it goes into effect (and we are monitoring closely whether it will), it will almost entirely ban non-compete agreements in D.C., prohibiting employers from restricting an employee's employment by a competitor and giving D.C. the distinction of joining California, North Dakota, and Oklahoma, with one of the broadest statutory bans of non-compete agreements in the United States.  
The Act Covers Most Employers and Employees
The Act applies to all D.C. employers and most employees working in D.C., regardless of how much the employee earns. In this way, the Act is more restrictive than many states' recently passed limitations on non-competes, which ban non-competes only for lower paid employees. The D.C. Act, however, does exclude the following from its definition of a covered "Employee": unpaid volunteers, lay members elected or appointed to office within any religious organization, babysitters, and medical specialists (defined as licensed physicians who have completed residency with a total compensation of $250,000 per year).  While these occupations are exempted, other than medical specialists, we note that non-competes are rarely, if ever, used — and are likely unenforceable even under existing common law principles — for these occupations.
Employers who wish to use a non-compete agreement for a medical specialist must provide the proposed non-compete provision to the medical specialist at least 14 days before the execution of the agreement containing the provision and must simultaneously provide a written notice (which we discuss further below).  There are no such requirements for any other covered occupation.  
The Act Prohibits Nearly All Non-Compete Restrictions, Including During Employment
The Act is prospective and will only apply to non-compete provisions entered into after the Act's effective date.  Once it is effective, the Act will prohibit virtually all non-compete provisions, which it defines as provisions that "prohibit[] the employee from being simultaneously or subsequently employed by another person, performing work or providing services to pay for another person, or operating the employee's own business."
As a result, employers are not only prohibited from restricting an employee from working for a competitor following their employment, but they are also prohibited from restricting an employee's outside business activities while employed.  Consequently, the Act appears to allow an employee to hold another job during their employment, even another job with a direct competitor.  We believe this is a first in the United States, where it has been widely understood that an employer can require its employees' full time and attention during employment and could  therefore restrict the employee from simultaneously working for a competitor, even in states, such as California, that broadly prohibit post-employment non-competes. 
The Act Still Permits the Use Non-Competes in Connection with a Transaction and Confirms That Employers Can Use Confidentiality Agreements
The Act contains an exception that permits non-compete provisions that are contained within or executed contemporaneously with an agreement between the seller and buyer of a business to prevent unfair competition by the seller.  It also confirms that an employer can continue to use confidentiality agreements to protect the employer's confidential, proprietary, or sensitive information, client lists, customer lists, and trade secrets.  The Act is, however, silent on provisions restricting the solicitation of employees or customers and clients.  Arguably, such non-solicit provisions do not fall within the Act's definition of a prohibited "non-compete provision" and they may therefore be permissible.  But, employers should monitor this issue to see if courts interpret the Act as prohibiting non-solicits.
Employers Must Provide Notice of the Act to Employees at Various Points
The Act requires employers to provide written notice of the Act to employees by using the following language: "No employer operating in the District of Columbia may request or require any employee working in the District of Columbia to agree to a non-compete policy or agreement, in accordance with the Ban on Non-Compete Agreements Amendment Act of 2020."
They must provide this notice on three occasions: (1) ninety calendar days after the Act becomes effective, (2) seven calendar days after an individual becomes an employee, and (3) fourteen calendar days after the employer receives a written request for notice from the employee.  This notice apparently is required of all D.C. employers, including those who do not now use non-compete agreements.
The Act Subjects Employers to Liability for Using Non-Competes and Retaliating Against Employees
The Act also makes it unlawful for an employer to retaliate against an individual for refusing to agree to, or failing to comply with a prohibited non-compete provision.  Further, the Act provides both a civil cause of action for employees and applicants, such as filing an administrative complaint with the Mayor or filing an action in court, and various statutory remedies, including fines, for violations of the Act's provisions. 
Takeaways
The Act imposes an almost complete ban on employer/employee non-compete provisions for employees based in D.C.  It has wide-reaching implications for employers as it will require D.C. employers to avoid entering into non-compete agreements and workplace policies that contain restrictions on outside business activities or moonlighting during employment, essentially permitting an employee to perform competitive services for an employer while maintaining their current position.
The Act will require employers to carefully review and potentially modify their existing offer letters, employment and other restrictive covenant agreements and workplace policies, including with an eye towards ensuring that they have taken adequate steps to protect their confidential and trade secret information.  Employers should also make clear to employees that, notwithstanding this non-compete ban, they must continue to comply with, and will be held responsible for, violating non-disclosure obligations and misappropriating the employer's trade secrets, including in situations where the employee may perform services simultaneously at a competitor.
In addition, as the Act is prospective, there is likely to be confusion surrounding non-compete provisions entered into before the effective date of the Act.  Do they remain enforceable? Further, there is currently uncertainty whether employers may utilize non-solicitation provisions going forward.  Employers should consult with counsel to determine a plan for future agreements and policies (including around the entry into agreements before the Act becomes effective).  Employers should also prepare to satisfy the Act's notice requirements. 
Finally, it does not appear that employers can circumvent the Act by using a non-compete agreement with a choice of law provision that provides that some other state's law governs the agreement. That is because the Act bans the use of a non-compete provision between any employer "operating in the District" and any employee who "performs work in the District."
The Act is pending before Mayor Muriel Bowser.  If she signs the Act or vetoes it but has her veto overridden by the D.C. Council, the Act will move to Congress for a 30-day review period. During this review period, if Congress does not like the Act and wants to prevent it from becoming law, it can adopt a joint resolution disapproving of the Act. If, during the 30-day review period, the President signs off on the joint resolution, the Act is prevented from becoming law. These scenarios seem unlikely for several reasons, including the fact that President-elect Biden has indicated he generally favors legislation eliminating most non-compete agreements. 
We will continue to monitor the Act's progress and provide updates.

.
Authors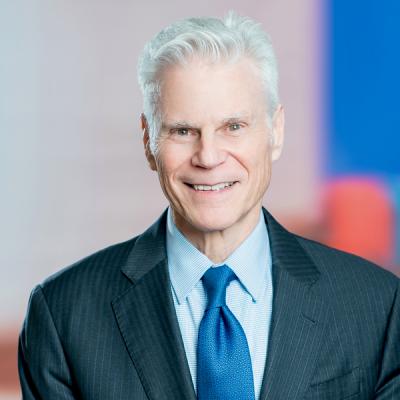 Member / Chair Emeritus, Employment, Labor & Benefits Practice
David Barmak is an experienced trial lawyer at Mintz who focuses his practice on employment law and HR issues. He litigates cases in federal and state courts and arbitrations across the country. David counsels clients on compliance and employee relations issues and risk reduction options.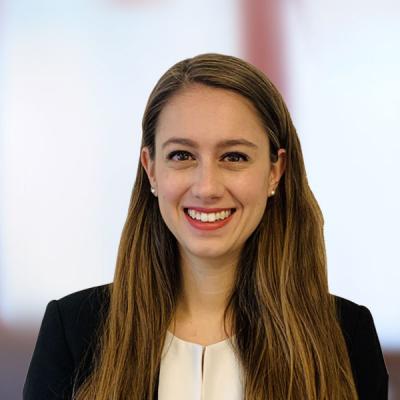 Danielle Bereznay is an employment attorney at Mintz who represents clients in employment disputes and investigations.