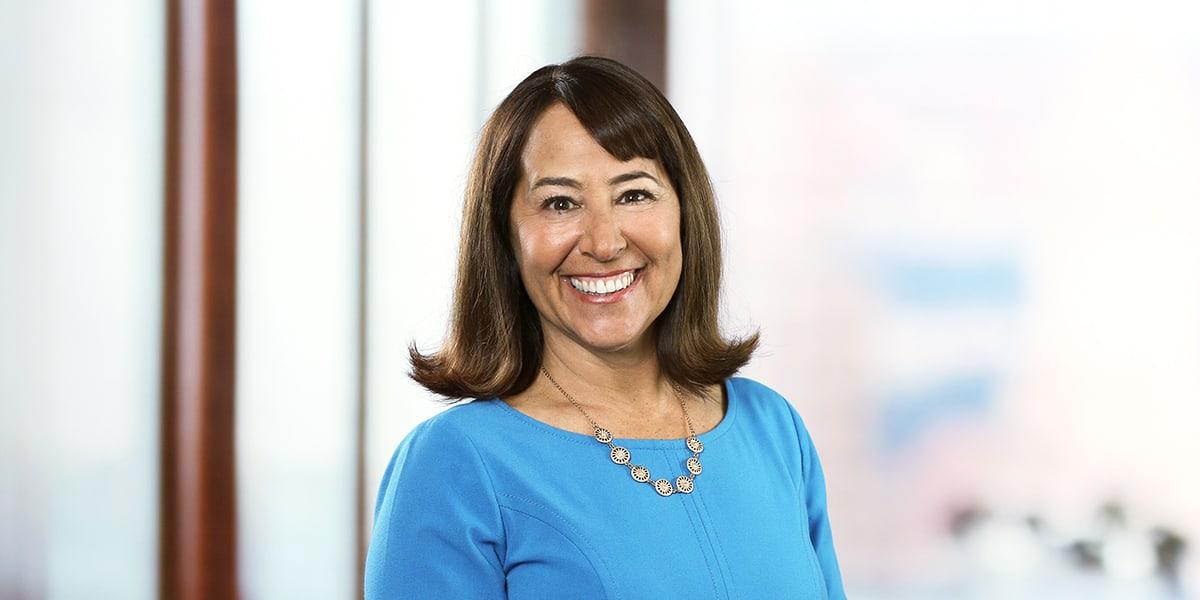 Jen draws on nearly 30 years of experience in crafting legal solutions to employment-related problems. Her clients range from small businesses to Fortune 50 companies and includes individual representation of executives. She advises technology, financial services, publishing, professional services, and health care companies who seek regulatory, litigation, and compliance advice. She divides her employment practice between wage and hour compliance and trial practice, with a focus on class actions, trade secrets and employment mobility disputes, and the defense of discrimination, retaliation and other disputes arising from the employment relationship. While Jen is a zealous advocate in the courtroom, she relishes her role as counselor and assisting clients in navigating the manner in which the employment relationship impacts the business and personal lives of her corporate and individual clients. 
Jen, who has an AV Preeminent ranking from Martindale-Hubbell, is a faculty member and advisor to The Honor Foundation, a non-profit organization that assists Navy Seals and other armed services special operators transition from military service to the private sector. She is also a member of the Lawyers Club of San Diego, and is Co-Chair of the Lawyers Club Task Force on Sexual Harassment. She was recently named as one of San Diego's Top Influential Women in 2019 and among the Top 50 Influential Leaders in 2018 by the San Diego Daily Transcript and is frequently quoted in the Wall Street Journal and other publications about employment topics. Jen frequently writes about employment-related topics. You can follow her Corporate Divorce Series on LinkedIn here.
Her recent publications and speaking engagements include:
Author, The Recorder - "Another Shot Fired in California's Employee Poaching War—Are There Legal Solutions to the Golden State's Employee Mobility Dilemma?" March 6, 2019.
Author, Lawyers Club San Diego - "California Mandates Female Representation on Public Company Boards". November 7, 2018.
Author, Daily Journal - "Mandating Female Representation on Boards". October 12, 2018.
Panelist, Bloomberg/IR Magazine Webinar - "Keep control of the company narrative in social media age". September 25, 2018. 
Author, Corporate Secretary - "Managing your CEO's social media habits." August 28, 2018.
Author, Corporate Counsel - "Our CEO Is an Accused Harasser. Now What?" August 21, 2018. 
Author, Law360 - "Mintz's Jen Rubin Discusses #MeToo and the Need for an Investigative Process". August 19, 2018.
Author, Law360 - "Expert Analysis - #MeToo Is Missing An Investigative Process." August 15, 2018
Education
University of Connecticut (JD)
University of Connecticut (BA, History)
Recent Insights
News & Press Mintz Member Jen Rubin explores how the perpetual search for a work-around to California's prohibition on employee non-competes was stymied again when a California Superior Court refused to dismiss outright an intentional interference with contract claim based upon an allegedly illegal long-term employment contract.


Events It's hard to keep up with the changing landscape of employment laws. "San Diego SHRM Law Day" will focus on practical advice to implement legal changes and how those changes impact the employment application, interviewing, and hiring process in California.