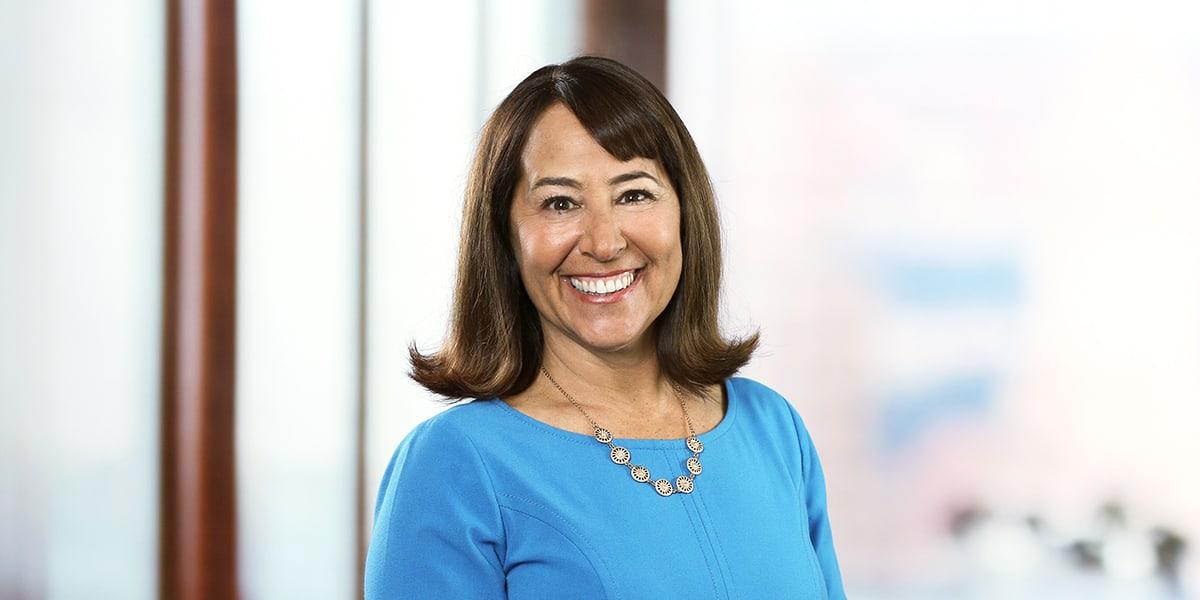 Jen draws on over 30 years of experience crafting legal solutions to employment challenges. Her clients include large and small businesses and executives. She advises technology, financial services, publishing, retail, professional services, and health care companies seeking regulatory, litigation, and compliance advice. Her employment practice includes counseling clients regarding wage and hour compliance and trial practice, with a focus on class actions, trade secrets and employment mobility disputes, and disputes arising from the employment relationship. While Jen is a zealous advocate in the courtroom, she relishes finding solutions for her clients as they navigate the manner in which the employment relationship impacts their business and personal lives. 
Jen serves on the firm's Policy Committee and co-leads the firm's ESG Practice Group, which leverages her experience advising corporate boards on social and governance issues. In addition to being recognized by Chambers USA, and having an AV Preeminent ranking from Martindale-Hubbell, Jen was recognized as a 2022 Client Service All-Star by BTI Consulting.
Jen is a faculty member and advisor to The Honor Foundation, a non-profit organization that assists Navy Seals and other armed services special operators transition from military service to the private sector. She was until recently the Co-Chair of San Diego's Workplace Equity & Civility Initiative, an initiative launched as a proactive and productive community response to the #MeToo movement that is facilitated by The Lawyers Club of San Diego.  She is Co-Chair of the San Diego 50/50 Women on Boards Leadership Committee.
Jen frequently writes about workplace challenges facing employers and employees. The National Law Review named Jen its "National Law Review Go-To Thought Leader" for 2020 for her article, "Vaccinate or Terminate – Mandatory Vaccination as Workplace Policy" which had over 250,000 pageviews since its publication in July 2020. In 2021, Law360 named her as a member of the Law360 Employment Editorial Board. She was also recognized by San Diego Business Journal on their Women of Influence in Law 2021 list, which recognizes female trailblazing lawyers in the region.
Her recent publications and speaking engagements include:
Author, Bloomberg Law - "California Court Strikes Down Board Diversity Law: Now What?," April 14, 2022.
Co-Author, Bloomberg Law - "Wage Fixing or Flexing? Pay Transparency Laws Create Challenges," March 3, 2022.
Author, Corporate Counsel - "In-House Counsel's Role in Bridging the Generation 'We' Gap," January 2, 2022.
Quoted, American Banker - "Lawsuits Unlikely to Derail Banks' Board-Diversity Efforts," December 15, 2021.
Author, Law360 - "Corporate Boards' Role In Workplace Vaccine Mandates," October 12, 2021.
Author, LexisNexis Practical Guidance® Practice Note - "COVID-19 Return-to-Work: Key Employer Considerations," September 15, 2021.
Speaker, LexisNexis Practice Video - "Employment Law Issues in Environmental, Social, and Corporate Governance," September 15, 2021.
Quoted, Law360 - "Carrot or Stick: Exploring Pay Issues Created By Vax Policies," September 7, 2021.
Author, Bloomberg - "How to Handle Religious Objections to a Workplace Vaccine Mandate," September 2, 2021. 
Quoted, Law360 - "4 Tips for Handling Religious Objections to Vaccine Mandates," August 9, 2021. 
Quoted, EHS Today - "New Mask Mandates Cause Confusion," August 1, 2021. 
Quoted, SHRM - "California Reopening Prompts Changes to Workplace Safety Policies," June 22, 2021. 
Interviewed, KCBS Radio – San Francisco, COVID-19 Vaccination Considerations for Employers, May 22, 2021.
Quoted, Law360 - "Verifying Vaccination Status: What Employers Need to Know," May 21, 2021. 
Co-author, with Michael Arnold, "Have You Been Vaccinated? Your Employer (and Everyone Else) Wants to Know," reprinted in the National Law Review, May 20, 2021.
Author, Bloomberg Law - "It's 2021—Do You Know Where Your Employees Are?" May 5, 2021. 
Quoted, Law360 - "4 Wage and Hour Mistakes Even Smart Employers Make," April 16, 2021. 
Author, The Daily Journal – "Arguments on California's Corporate Board Gender Mandate," March 12, 2021
Co-Author, Bloomberg Law - "Legal Risks of Employer-Sponsored Covid-19 Workplace Vaccination Clinics," February 12, 2021. 
Quoted, Law360 - "5 Pitfalls To Avoid When Dealing With Vaccine-Averse Workers," January 29, 2021.
Quoted, MarketWatch, Tech Tales, "Regulating Big Tech Will Be Hard, and California Is Proving It," December 31, 2020.
Author, Law360 - "Employer Vaccine Practices May Spur Bias, Consumer Claims," December 8, 2020.
Quoted, Washington Post - "What You Need to Know about the Moderna and Pfizer Coronavirus Vaccine," November 17, 2020.
Quoted, Bloomberg Law - "Covid-19 Vaccine Mandates at Work Promise Employer Headaches" November 2, 2020. 
Author, Bloomberg Law - "Guidance for Complying with California's New Board Diversity Mandate" October 15, 2020. 
Author, Daily Journal - "California's New Diversity Mandate for Corporate Boards" October 9, 2020. 
Author, Bloomberg Law - "Insight: How to Handle Employees Who Refuse Mandatory Vaccines" August 11, 2020.
Author, National Law Review - "Vaccinate or Terminate - Mandatory Vaccination As Workplace Policy" August 4, 2020.
Author, Law360 - "What Employers Should Know About Return-To-Work Surveys" June 19, 2020. 
Co-Author with M. Frayer, Harvard Law School Forum on Corporate Governance - "Board Oversight of Human Capital Risk – Is it Time to Appoint a Chief Covid Officer?" May 19, 2020.
Quoted, Bloomberg Law - "What's Legal in Covid-19 Pay Cuts Isn't Necessarily What's Fair" May 11, 2020.
Quoted, SHRM - "Revise Policies to Facilitate Return to Work" April 22, 2020.
Author, San Francisco Daily Journal - "Gender Mandate for Corporate Boards: A Year in Review" March 17, 2020.
Quoted, The Wall Street Journal - "Young Workers Seek Mental Health Accommodations, Employers Try to Keep Up" February 12, 2020. 
Moderator, ACC San Diego, SHRM and Mintz - "Politics, People & Passions: Managing Political Speech & Conflict Inside (and Outside) the Corporate Workplace" February 12, 2020. 
Author, Corporate Counsel - "Managing Diverse Board Personalities to Achieve Consensus" January 23, 2020.
Speaker, 2020 Women on Boards, National Conversation on Board Diversity, San Diego Chapter - "Update on Legal Challenges to SB 826" November 22, 2019.
Author, Bloomberg Law - "INSIGHT: Easing Conflicts When Hiring in a Family Business" October 8, 2019.
Author, Law360 (Expert Analysis) - "#MeToo Shows Two Years of Progress Toward Gender Parity" October 2, 2019.
Author, The Recorder - "Another Shot Fired in California's Employee Poaching War—Are There Legal Solutions to the Golden State's Employee Mobility Dilemma?" March 6, 2019.
Author, Lawyers Club San Diego - "California Mandates Female Representation on Public Company Boards" November 7, 2018.
Author, Daily Journal - "Mandating Female Representation on Boards" October 12, 2018.
Panelist, Bloomberg/IR Magazine Webinar - "Keep control of the company narrative in social media age" September 25, 2018. 
Author, Corporate Secretary - "Managing your CEO's social media habits" August 28, 2018.
Author, Corporate Counsel - "Our CEO Is an Accused Harasser. Now What?" August 21, 2018. 
Author, Law360 - "Mintz's Jen Rubin Discusses #MeToo and the Need for an Investigative Process" August 19, 2018.
Author, Law360 - "Expert Analysis - #MeToo Is Missing An Investigative Process" August 15, 2018.
Education
University of Connecticut (JD)
University of Connecticut (BA, History)
Recognition & Awards
Legal 500 United States: Workplace and Employment Counseling (2022)
Recent Insights
Events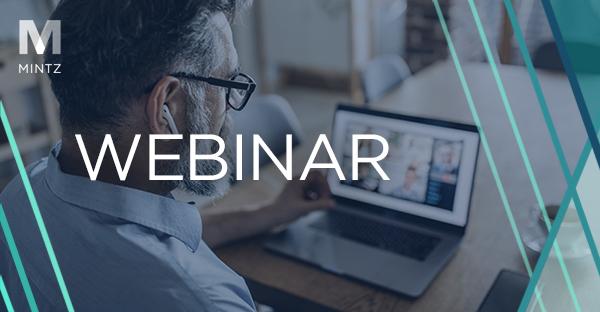 State and federal regulations touch almost every aspect of the operations of a telehealth company. From navigating complex health care regulations, to ensuring the proper classification of employees, to running an Americans with Disabilities Act–compliant website and patient portal, to the potential for a cybersecurity incident, risk management is top of mind for telehealth companies.
The Legal ESG Summit taking place October 26th & 27th will bring together law firm leaders, the clients they serve, and leading ESG subject matter experts. Together, we will explore what ESG really means for and within the legal profession, examine why law firms must embrace ESG as a business-critical priority, and share how law firm leadership can address ESG strategically and holistically.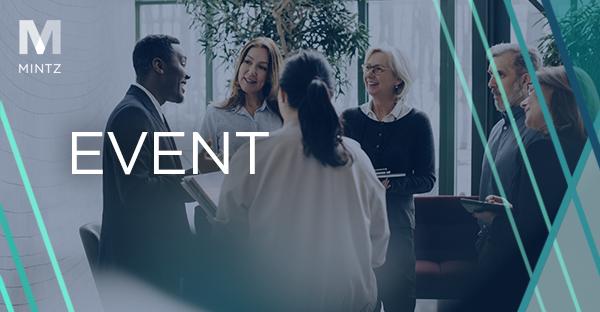 Join Mintz Member Jennifer Rubin, corporate enterprise executives, and leaders driving DEI and ESG initiatives in today's workplace for an online forum addressing the most difficult challenges confronting those working to create greater inclusion, equity, and belonging across organizations and industries.
Brochures
Lawsuits Unlikely to Derail Banks' Board-Diversity Efforts
Quoted, American Banker
Publications
Lawsuits Unlikely to Derail Banks' Board-Diversity Efforts
Quoted, American Banker